Fans Of The Cheesecake Factory Won't Want To Miss This Free Slice Offer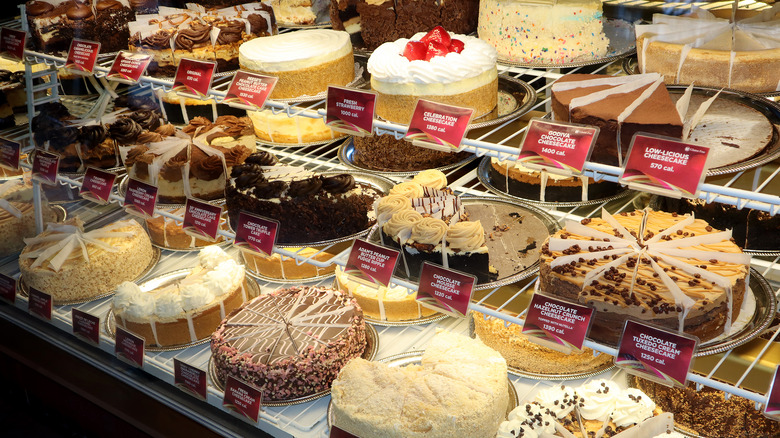 Eric Glenn/Shutterstock
If you love fall and The Cheesecake Factory, you've probably already heard the news that pumpkin cheesecake and pumpkin pecan cheesecake are both back on the menu. But that isn't the only surprise The Cheesecake Factory has up its sleeve. Sure, Halloween is all about candy, but what about candy and cheesecake?
To celebrate Halloween, The Cheesecake Factory is giving out free slices of cheesecake. With this deal, the brand is offering a piece of its Reese's Peanut Butter Chocolate Cake Cheesecake or its Hershey's Chocolate Bar Cheesecake, according to Chew Boom. Haven't heard of these cheesecakes? We can't blame you, after all, The Cheesecake Factory's menu is so big. 
From the chain's website, here's the description of the Reese's Peanut Butter Chocolate Cake Cheesecake: "Chunks of Reese's® Peanut Butter Cups in our Original Cheesecake with Layers of Delicious Fudge Cake and Caramel." With the Hershey's Chocolate Bar Cheesecake, you can expect "Hershey's® Cheesecake Between Moist Chocolate Cake with Creamy Chocolate Frosting and Chocolate Chips." These cheesecakes sound perfect for any chocolate lover. and remember that you can snag them for free!
How to get your free slice of cheesecake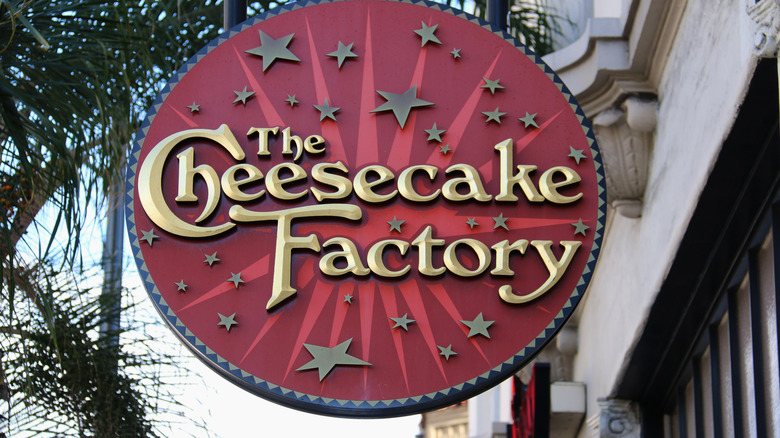 Idealphotographer/Shutterstock
Unfortunately, you can't just walk into a store and pick up the free cheesecake slices with no strings attached, but there aren't many strings. All you need to do is order at least $40 worth of food online, and when you're checking out, make sure to use the promo code "TREATME," as reported by Chew Boom.  The descriptions of both cheesecakes sound so delicious, but a writer Guilty Eats was partial to Reese's Peanut Butter Chocolate Cake Cheesecake, which is eligible for shipping across the U.S. through the Harry & David website.
This deal runs from October 25 to October 29, so there's plenty of time to use this code. You could make a weeknight just a little easier by ordering from the restaurant instead of cooking an entire meal, and get the added bonus of free cheesecake! Wondering what else to order from The Cheesecake Factory to get that free slice of dessert? We've ranked some of the most popular menu items from The Cheesecake Factory so you know what to order. But if ordering from the restaurant isn't in the cards this week, you can still enjoy a delightful treat in the form of mini chocolate-covered cheesecake bites.