The One Food Fans Think Costco Should Start Selling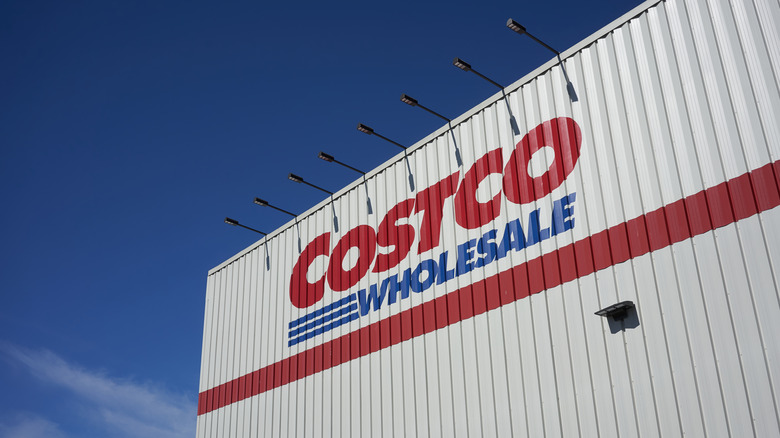 Tada Images/Shutterstock
Ah, Costo. If you've ever shopped the aisles of this wholesale giant — which has more than 560 locations around the United States — then you know the company does its best to satisfy shoppers' sweet tooths. Costco offers an astounding variety of sweet treats, from mochi ice cream minis and fancy French crème brûlée to tubs of chocolate-covered almonds and raisins. And then there are the chain's in-house bakeries, which whip up beloved desserts including cheesecake, cherry danish, tiramisu, and more. Considering the sheer number of sweet offerings found within Costco's aisles, you'd think that its dessert-loving shoppers could find absolutely everything they need.
Except they can't. Over on the subreddit r/Costco, where shoppers posts their likes, dislikes, and attempts at home-cooking many of the retail store's items, a user made a recent post asking for one specific bakery item: donuts. NotDinahShore wrote, "Costco should have Donuts. That's it. That's the post." And while some fellow commenters agreed, others pointed out some donut sale subtleties.
Costco has offered donuts in the past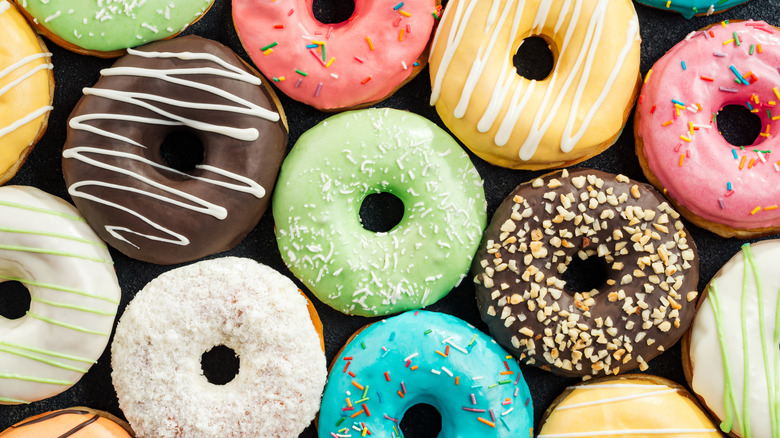 Fascinadora/Shutterstock
In the fall of 2021, Costco sold 12-packs of apple cider donuts produced by Illinois-based Talerico-Martin Bakery. And back in 2019, select Australian locations marketed a cake-sized, pink-frosted, sprinkle-topped giant donut that weighed in at nearly two pounds (via Best Products). Still, some Costco shoppers want a more reliably available donut.
"I would pull on a tigers tail for some Costco made doughnuts!" Reddit user puckingrufus56 wrote in the Reddit thread. Other commenters noted that many cities and towns around the country boast a robust number of local donut shops that Costco stores might have a hard time competing with. "It would be hard for Costco to have better donuts than a couple of the local places around here," user RiffRaff14 wrote. "That's my thought," agreed user postjack. "Donuts are already so cheap, and even in my small city we have a handful of wonderful donut/kolache places that are always delicious. I'd be interested to see what kind of donut Costco would come up with, but even if they were good, I doubt I'd buy them in the quantity Costco would need to sell."
So there you have it — opinions on whether Costco needs to add donuts to its lineup are divided. As for us, we're happy to head to our local store now to pick up the recently reintroduced coffeecake muffins that are as good as any fritter.