The Touching Thing Wolfgang Puck Wants To Be Remembered For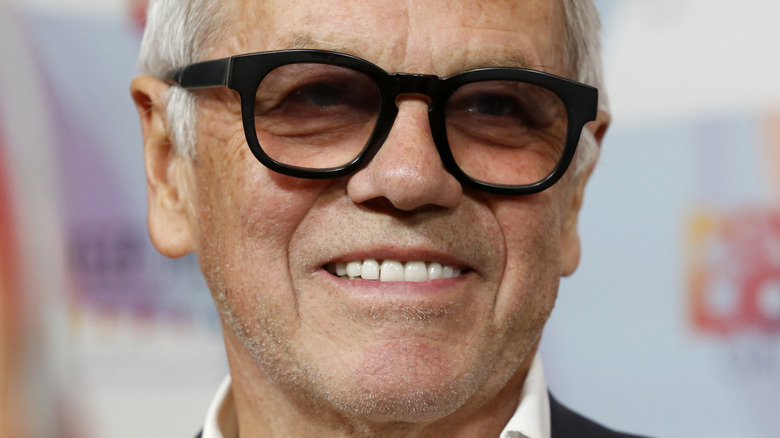 Gabe Ginsberg/Getty Images
Wolfgang Puck is an icon in the world of celebrity chefs. His list of accomplishments and accolades reads like a masterclass in how to succeed in the culinary world. Per the Orange County Register, Puck has approximately 100 restaurants, caters to the stars, and has more than earned his place in the industry. The creator of Spago, a place where, in its infancy, Hollywood types like Joan Collins would frequent (and even inspire Puck to create a pizza based on her order), did not have an easy life. He revealed in a new Disney+ documentary that he suffered abuse at the hands of his stepfather, was fired from his first job in the restaurant world, and didn't really find his sea legs until he cooked for Raymond Thuilier and his famous L'Oustau de Baumaniere. Puck described the experience and this restaurant as lifechanging when he spoke to First We Feast.
But even with all the perks that being a chef in the world of celebrity can bring, coupled with his successful restaurants where everyone wants to dine, the chef with a star on Hollywood's coveted Walk of Fame has remained remarkably grounded. Still, Puck revealed that he had to sacrifice a lot of family time with his elder children as he was growing his business and when it comes to how he wants to be remembered, it's quite touching.
Family comes first for Wolfgang Puck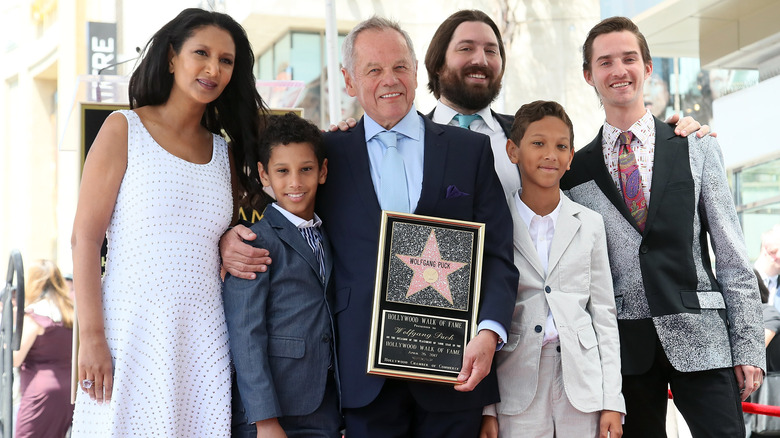 David Livingston/Getty Images
The Orange County Register asked Wolfgang Puck how he wants to be remembered and his response had nothing to do with pizza. In fact, it is beyond heartwarming. Puck said, "I don't want my tombstone to be in the shape of a pizza, that's for sure. If I want to be remembered it's my family first. If the kids would say he was a great father that would be a great thing and maybe Gelila would say he was a good husband, that would be enough for me, and then like they say, 'He also ran a few good restaurants.'" Reflective and thoughtful about his life, Puck shared that he wished he would have spent more time with his eldest set of children. 
Perhaps that's why we love when Puck shares videos of himself at his Beverly Hills steak shop, The Cut. We particularly love the heartwarming video he shared of himself with his son Oliver on the child's birthday. And we adore how he gushes about his son Bryon, who is following in his father's footsteps. As Puck told the Orange County Register, "I think he's very talented and very passionate about food and I really like that he chose it himself." Family really is everything for this chef!