The Ice Cream Flavor Buddy Valestro Would Want Named For Him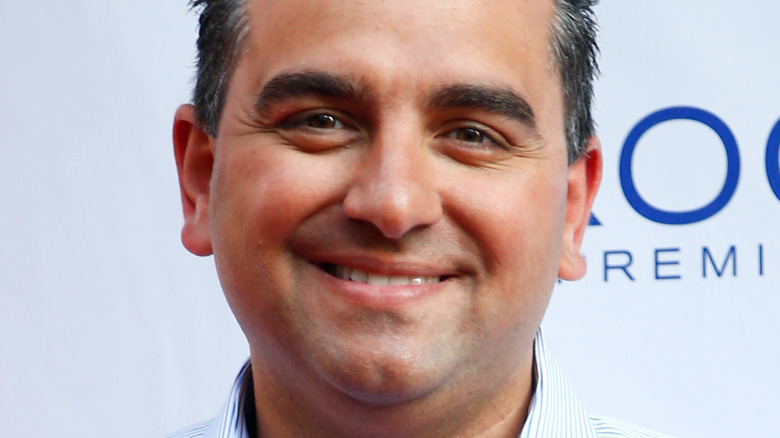 Debby Wong/Shutterstock
Who screams for ice cream? Well, who doesn't, really? According to Ben and Jerry's, Ronald Reagan, upon proclaiming July as National Ice Cream Month (because we need another reason to partake), called it the perfect dessert and snack food. James Madison's wife Dolley loved ice cream as well, and is widely acknowledged as the person who put it on the American food map. Meanwhile, Barrack Obama actually worked in an ice cream parlor before he became the first African-American president of the United States in 2009.
Americans love ice cream. So much so that the average American eats 22 pounds every year. We don't know how much the "Cake Boss" himself consumes, but it's safe to say that, given his love and mastery of all things sweet, he's consumed quite a bit. We know Buddy Valestro's favorite cake flavor is vanilla with raspberry filling and chocolate ganache. His favorite ice cream? This might surprise you: Per The Recipe, he's a simple kind of guy, deep down, and, as he revealed to the Food Network, his favorite flavor of ice cream is vanilla.
A flavor fit for the Cake Boss himself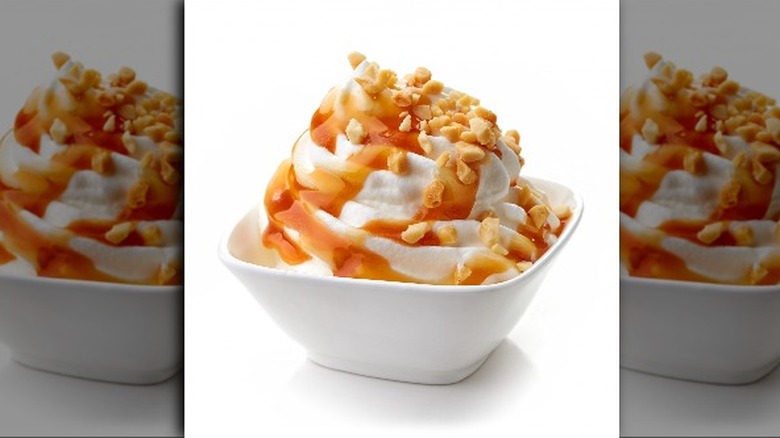 MaraZe/Shutterstock
When "Clash of the Cones," Food Network's ice cream creation challenge show, pitted the taste preferences of Duff Goldman and Buddy Valastro in an episode, each cake maestro was asked to describe the ice cream that they would like named for them. Valastro's pick? A vanilla based ice cream (go figure) that incorporated peanut butter and caramel, as he loves sweet and salty paired together. "I like the salty. I like nuts. Having sweet and salty in my ice cream is phenomenal," he explained. He also asked that it be colorful, as he loves color, and proclaims that "people buy with their eyes." And, of course, it needed to incorporate the bane of his existence: Cake.
Did the ice cream masters succeed, creating a flavor fit for the king of cakes? The episode will surely tell, but it's safe to say that anything proposed by this sugar sculptor extraordinaire is worth a try. If you want to create your own version of Valastro's favorite ice cream flavor, start with a simple vanilla, maybe some caramel and peanut butter sauce, and some confetti cake. Soon, you could be feasting on a treat worthy of the approval of none other than the "Cake Boss" himself.