This Sweet Dessert Is Ree Drummond's All-Time Favorite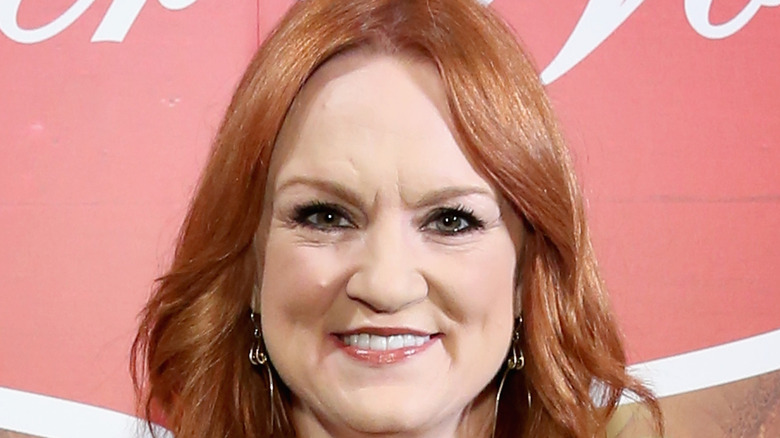 Monica Schipper/Getty Images
Ree Drummond makes a lot of delicious desserts that have our mouths watering just thinking about them. The Pioneer Woman shared several favorite dessert recipes on her website and included chocolate pie, cookies, and rolls on her list. According to Taste of Home, Drummond loves to stir up some tropical vibes for your taste buds with her cherry-pineapple Pioneer Woman dump cake; however, per Cheat Sheet, Drummond revealed her absolute favorite dessert in her newest cookbook, "The Pioneer Woman Cooks ― Super Easy!: 120 Shortcut Recipes for Dinners, Desserts, and More." The only thing sweeter than the dish itself is the story of how she happened up upon this delightful treat. 
Drummond shared in her cookbook that Tres Leches is her all-time favorite dessert. She wrote, "To me, there is nothing more heavenly than this sweet, milk-soaked cake with a creamy topping. Absolutely nothing," and she went on to share that this treat is her "favorite forever." What is Tres Leches? Per Drummond's recipe, it consists of a sponge cake that has been soaked in three different types of milk — sweetened condensed milk, evaporated milk, and heavy cream — and topped with a thick blanket of whipped cream-based frosting. It looks heavenly, and we love how Drummond discovered the dessert.
She first made it for her friend Ana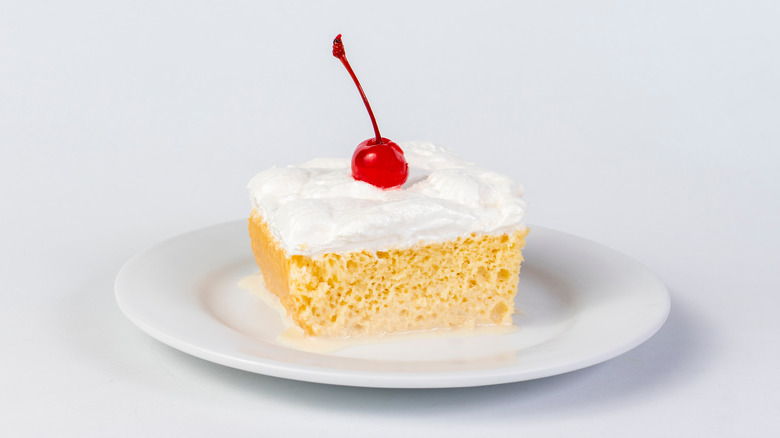 Chejoslide/Shutterstock
In 2020, Drummond wrote on her Pioneer Woman website, "I first made Tres Leches cake about five years ago, when my baby was still a baby and I was trying to find something yummy to make for my friend Ana for her birthday. Ana's from Mexico and taught me how to make pico de gallo and guacamole, and I asked her what her favorite kind of cake was."
Ana shared with her friend that Tres Leches Cake was her favorite, but Drummond concedes she had never heard of it. That's what friends are for, right? Ana gave Drummond a primer on the decadent dessert, and Drummond explains that Tres Leches is scrumptious, emphasizing, "It's absolutely to die for. To die for."
Drummond shares that she decided to make it for Ana's birthday — and who wouldn't want the Pioneer Woman to make them a cake for such a special day? Drummond wrote of this special moment, "She'd grown up eating it and hadn't had it for over ten years, and she clapped her hands with glee. Then I took a bite and clapped my hands with glee. Then we ate it together. Then we cried together. What a cake this is!"