Instagram Calls Foul On Martha Stewart's Truffle Dilemma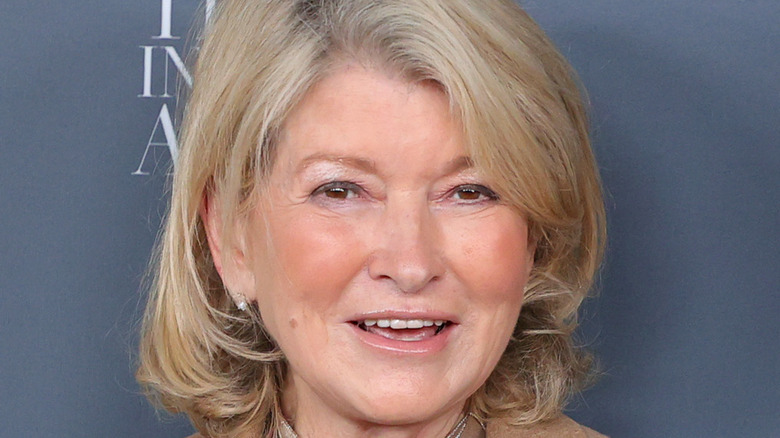 Theo Wargo/Getty Images
We may receive a commission on purchases made from links.
Sometimes, celebrities are so relatable that it makes us feel infinitely better about our often unexciting daily lives. Like that time we found out that the great Alton Brown loves Cheetos, or when Ree Drummond pulled a flaming sheet pan out of her oven. These little "they're just like us!" moments can be so satisfying.
Other times, celebrities post moments that are hilariously far from relatable. Such was the case in a recent Instagram post by Martha Stewart, who shared with followers her dilemma about what to do with some leftover ingredients. We all have things in our kitchens that are on the brink of expiration, right? A carton of milk that will be sour by Wednesday or a loaf of bread that will only be good for French toast today. Or, if you're Martha Stewart, some fresh white truffle you really must use up ASAP.
Her unintentionally funny flex of a post featured a beautiful plate of pasta topped with white truffle shavings and read, "Fettuccine with white truffles. Had to use up the third delicious truffle...before traveling for a few days! You know the pressure." Based on the comments, no, many of us do not know the pressure. That's presumably because white truffles, which are even more expensive than black truffles, are a bit over budget for most home cooks, not to mention hard to find in stores. Just a single 1-ounce white truffle on Amazon is going for $210.00.
Leftover truffles are only a problem for the lucky few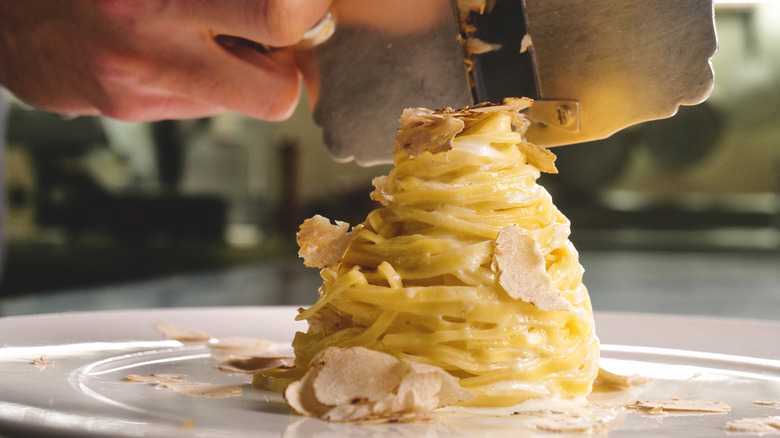 HQuality/Shutterstock
Truffles are a prized type of fungi that grow underground near certain trees, such as oak or hazelnut, per Wide Open Eats. White truffles come almost exclusively from northern Italy, and their short growing season (September through late fall or January) makes them all the more valuable. They also have a very short shelf life — about 10 days, as Stewart's urgent Instagram post suggests. All truffles have an umami flavor, but while black truffles are sometimes compared to olives, white truffles have a "Parmesan cheese meets mushrooms" flavor, says Wide Open Eats. It's no wonder why Stewart likes them.
Predictably, Stewart fans had fun with the multi-millionaire's privilege-oozing conundrum about what to do with an extra white truffle she had on hand before jetting off to an unnamed destination. With a laughing emoji, one fan commented, "My favourite part of following Martha is how totally relatable all the content is." Another wrote, "Actually never felt the 'white truffle pressure.' I can only imagine," while a different fan said, "Very triggering for my anxiety disorder to be reminded of the PRESSURE of using up my last truffle before traveling." Finally, a particularly cheeky follower poked fun with, "Just grinding up my truffles and railing them on the tarmac before boarding the jet."