A&W Claps Back At Competitors' Celebrity Meals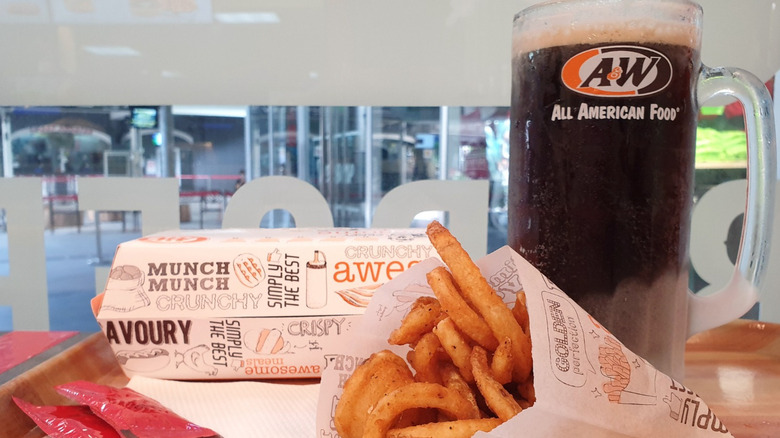 TY Lim/Shutterstock
We've all seen famous celebrities pick up side gigs as spokespeople for fast food chains. Remember Tom Brady's somewhat controversial Subway ads? How about Megan Thee Stallion's Popeyes collab that saw the brand rollout its Hottie Sauce in her honor? It seems if there is one thing restaurants like to do, it is snag a big-name celebrity for a major ad campaign. After all, who doesn't want to eat like a celebrity?
Well, it turns out, A&W thinks there are even better role models for customers, and their names are Gerald, Hannah, Raider, and Jada. Rather than eating like sports stars and pop stars, A&W customers can now order "The Gerald Meal" and "The Hannah Meal" with the launch of the company's newest "Anti-Celebrity Meals" ad campaign, according to Marketing Dive. The cheeky, self-aware chain — A&W Restaurants' official Twitter bio is "Yes, we're still a thing." — has decided to turn the concept of the celebrity fast food meal on its head by choosing to shine the spotlight on its very own real-world employees and their favorite meals.
The ad campaign also functions as a help wanted ad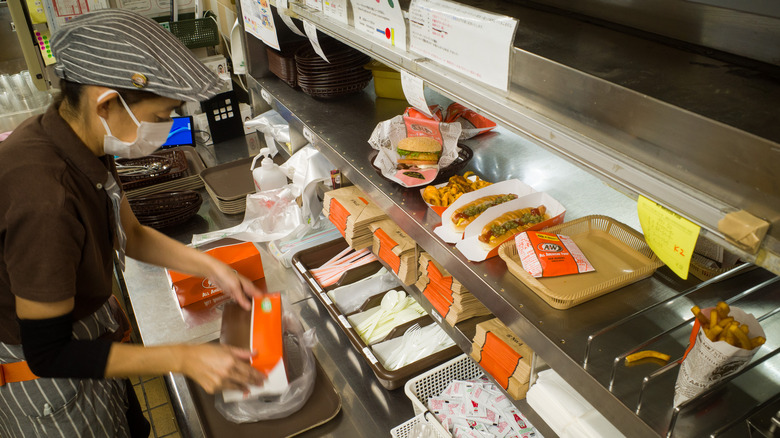 Bloomberg/Getty Images
These first four employee VIPS, all from Kentucky, will be featured in A&W advertisements across corporate social media and digital platforms throughout the country, as well as on in-store window posters, digital menus, and uniform T-shirts at their local A&W. Additionally, franchisees at other A&W locations across the country will be able to select their own local VIP spokespeople, right from their own employees, according to Adweek.
While most celebrity ad campaigns are expensive and focus on new deals or menu items, A&W also wanted its new campaign to highlight another important issue the company faces: a lack of employees. Labor shortages have continued to plague the fast food industry, which is why the new campaign also doubles as an eye-catching employment ad as well. The biggest challenge the company faced was creating "a 'now hiring' campaign that didn't look like everyone else's, would really stand out in a very crowded market and contained multiple pieces that our restaurant owners could customize," Liz Bazner, A&W's senior director of marketing, told Adweek, adding, "We really liked the angle of celebrating our own actual team members as the focus of this project.
Of course, the Anti-Celebrity Meals campaign also gave the quirky brand the opportunity to fire some shots at its competitors, including taglines like, "Hollywood, who?" and "We don't need movie and music stars. We've got our favorite celebs right here."