New Study Reveals Just How Long The Restaurant Labor Shortage May Last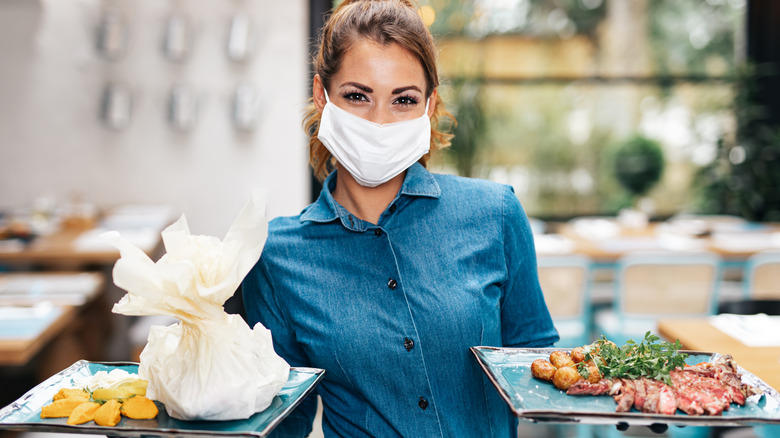 hedgehog94/Shutterstock
After struggling to keep their doors open throughout the pandemic, the restaurant industry faces another obstacle in its path. It is more than social distancing, mask requirements, or vaccine mandates for guests. While the lights might be on, tables could remain empty. This is not for lack of patrons. Instead, establishments are facing a restaurant labor shortage and it might last longer than anyone had anticipated.
According to the National Restaurant Association, restaurant sales might be higher, but "3 in 4 operators say recruitment and retention is their toughest challenge despite employment gains." As Technomic advisor Melissa Wilson shared, "foodservice operators are facing new challenges in connecting with job-seekers while also keeping up with rising consumer demand" (via CSP). While the terminology and explanations might have some people wishing that they had paid more attention in their economics class, the reality is that this concept is simple. Workers want to be valued in their position and employers need to adapt accordingly, otherwise the restaurant labor shortage will continue far longer than anyone would appreciate.
What strategies can combat the labor shortage?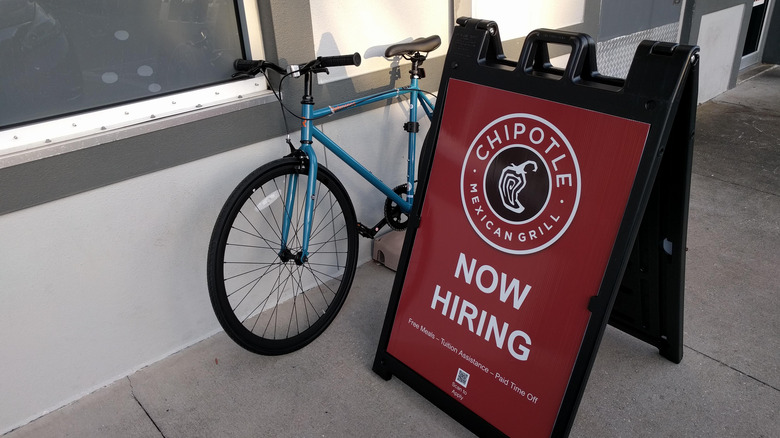 Hayden Dunsel/Shutterstock
According to CSP, the "labor crisis is not a temporary situation." While that statement may sound concerning, the reality is that a simple solution is not within anyone's grasp. As reported by Restaurant Business, it is more than just lack of compensation that is turning people away from restaurant industry jobs these days. For many potential employees, it is also about "lifestyle complications" and fair treatment.
Although the term "lifestyle complications" sounds vague, Restaurant Business explains that it includes inability to find childcare, lack of consistent scheduling, and feelings of being undervalued. Some restaurant industry leaders have adapted creative approaches to lure workers back to the line, per Restaurant Business, from a four day work week to higher wages to a new kitchen model. McDonald's, which has had its fair share of labor issues, has offered perks ranging from pay boosts to free iPhones. 
While some businesses might have found the secret to success, the solution is not necessarily quick or easy. Without significant change, the restaurant labor shortage might leave diners waiting a lot longer for their food — and workers waiting a lot longer for fair treatment.