Think You've Got An Amazing Food Idea? Gordon Ramsay Wants To Hear It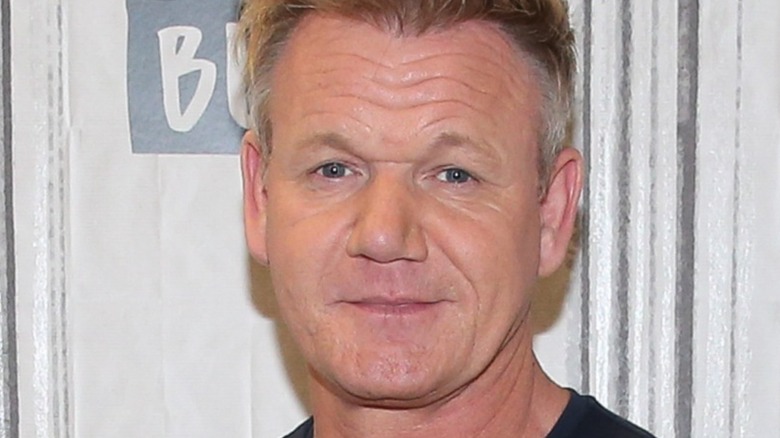 Rob Kim/Getty
If you've ever dreamed of pitching your innovative food or drink business on shows like "Shark Tank" or "Dragon's Den," where entrepreneurs try to convince a team of varied investors to back their company, there's a new venue you might want to consider — chef, television personality, and restaurateur Gordon Ramsay himself. Apparently, in addition to lending his expertise and personality to various television shows and culinary competition shows, Ramsay is looking to get into the investing game in the space he knows best — the food and drink industry.
Recently, Ramsay took to his Instagram account, @gordongram, to share the news with his 13.2 million followers. He spilled the beans in a short 42-second video clip, describing that he was on the hunt for incredible entrepreneurs in the food and drink space. In a unique twist, potential candidates would be competing for Ramsay's own hard-earned cash. As he said in the clip, "I'm putting my money where my mouth is — that's right, I'm investing in you." A few additional details were shared on the Brand New Gordon Ramsay Business Show site, where it was revealed that applicants would be seeking a spot on the inaugural season of Ramsay's new business-focused show. The idea is for contestants to go through challenges inspired by Ramsay's own career.
What fans are saying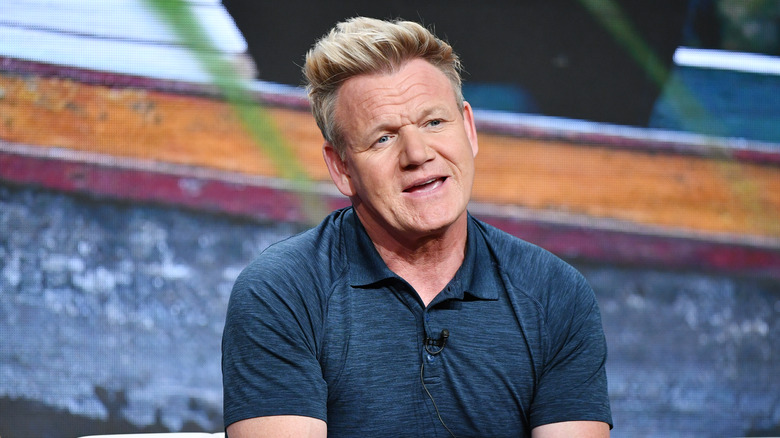 Amy Sussman/Getty Images
The comments section of Gordon Ramsay's Instagram post about the new project has been flooded with reactions as many fans weigh in on his idea. Some decided to use the opportunity to pitch a humorous concept, with one fan writing, "beef wellington flavored beer let's do it." Another chimed in "Build a bear but for pizza where you pick your crust, sauce, toppings, [and] then an employee makes you spin three times before they put it in the oven."
Some lamented the fact that Ramsay was only looking for American entrepreneurs, leaving suggestions that he consider expanding to Canada, the United Kingdom, and other countries home to plenty of creative culinary talents. Several fans opted to tag someone they felt would be a good fit for the show, encouraging them to apply, or simply notifying them of the unique opportunity.
While details about the show are currently sparse, Ramsay's track record certainly hints that it could be a wild success. He's appeared on different hit shows over the years, sharing his skills and expertise week after week.  He's also served as an executive producer on a wide variety of shows, from the globe-trotting "Gordon Ramsay: Uncharted" to classics like "Hell's Kitchen" and "Masterchef" (via IMDb). But in the meantime, the chef wants to know what you've got cooking.