Out Of Gordon Ramsay's Restaurants, This One Stands Above The Rest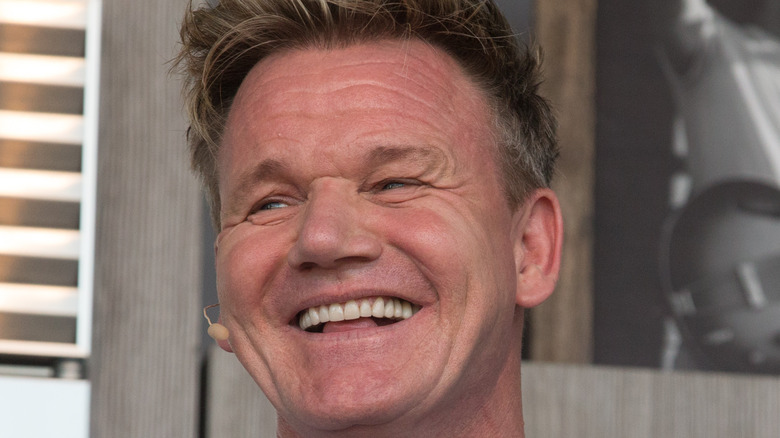 Shutterstock
You may know Gordon Ramsay as the uncouth host and restaurateur of the infamous TV series "Hell's Kitchen," the popular cooking competition show where potential chefs battle for the chance to win a grand prize and the title of Head Chef at Gordon Ramsay Steak at Paris Las Vegas, per "Hell's Kitchen" official site. With 20 seasons under his belt, Ramsay has become as notorious for his fiery temper as he is for his culinary talent. Much to the delight of fans, the English native and Michelin-star chef has gone on to develop numerous cookbooks, open multiple restaurants across the U.S., and create new food shows such as "MasterChef." 
According to Insider, Ramsay now owns and manages 35 different restaurants, from the OG Hell's Kitchen on the Las Vegas Strip to Gordon Ramsay Steak in Atlantic City, New Jersey. While they're likely all delicious — and all major tourist attractions — which one is the best? If we're to trust ratings and reviews from foodies who have frequented the dining spots, it's clear that one of Ramsay's restaurants reigns supreme.
Restaurant Gordon Ramsay is a crowd favorite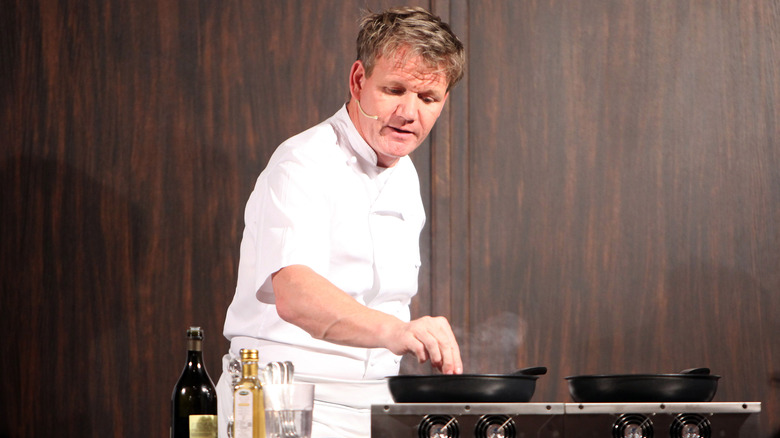 Franco Origlia/Getty Images
Arguably, the most popular (and delicious) eatery is Restaurant Gordon Ramsay in Chelsea, London. The restaurant currently has a high 4.5-star rating from more than 3,200 reviews on TripAdvisor. Founded in 1998, it was the first of Ramsay's restaurants to earn the highly coveted three Michelin stars, making him the first Scottish chef to earn that award, according to Fine Dining Lovers. The menu consists of high-end dishes like roast pigeon and scallops from the Isle of Skye. But perhaps the biggest draw is the Inspiration Table, which gives guests an up-close and personal dining experience with the restaurant's chef, Matt Abe. The table seats up to four guests and requires a minimum spend of 1,000 pounds (or about $1,300 in U.S. dollars), per Restaurant Gordon Ramsay's official site.
And, according to reviewers on TripAdvisor, the experience is worth it. "I want to live in this restaurant," wrote one reviewer. "Fabulous food and amazing staff. The food was tasty and light, delicate, and delicious. Cannot fault it in any way. Who needs fancy paintings and fussy decor when art is on the table?"