Why Kristen Kish's New Children's Cookbook Is So Personal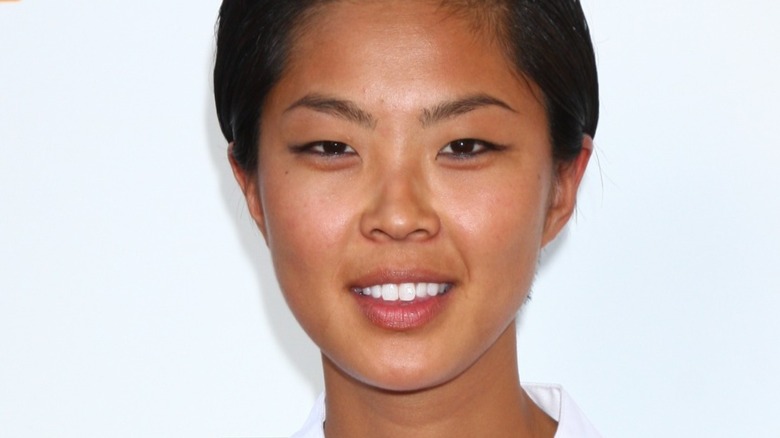 Kathy Hutchins/Shutterstock
We may receive a commission on purchases made from links.
You might know chef Kristen Kish from when she dominated on season 10 of "Top Chef," as one of the stars of "Fast Foodies," or as the executive chef and partner at Austin, Texas restaurant Arlo Grey. But in Kish's latest project, she steps into the role of author; the chef recently released a combo cookbook and journal aimed toward young readers. The book is called "It's All in the Sauce: Bringing Your Uniqueness to the Table," and, according to a press release sent to Mashed, is full of "cooking experiments to encourage self-expression and self-reflection through the art and play of cooking." The book features Arlo, a character attached to their journal who encourages children to play and "explore in the kitchen," and to have fun and learn about themselves while doing it (via Amazon).
The book was created in cooperation with Upwork's CoLab program, which helps to connect artists to projects. Through this program Kish found a co-author, illustrator, and marketer for the book. Upwork even put together a video series chronicling the making of the book, which you can watch on its website. Kish thanked these collaborators in an Instagram post, voicing appreciation for those who helped her vision come to life.
Kristen Kish hopes to raise mental health awareness among LGBTQ+ youth through her new cookbook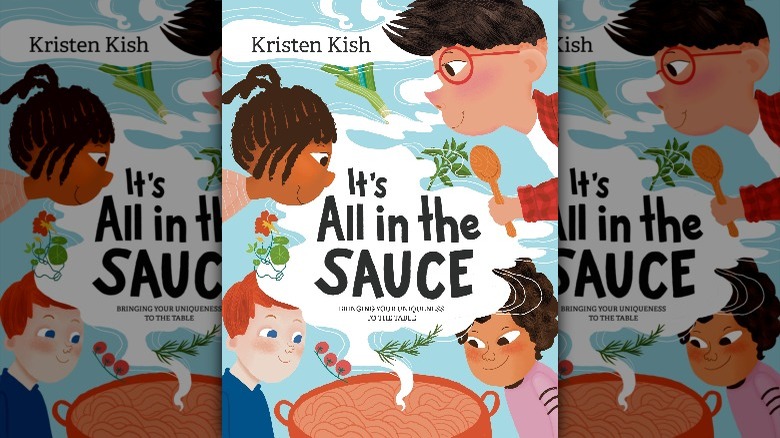 Tool of North America LLC
Per the press release, Kristen Kish wrote the book hoping to help young LGBTQ+ people maintain good mental health. All proceeds from "It's All in the Sauce" will go to a mental health awareness and suicide prevention organization called WhatsintheMirror?, which is aimed at helping "communities of color through art, advocacy, and affirming care."
Kish has gone through her own struggles with mental health, specifically anxiety and depression brought on by her perfectionist nature. "My expectations on myself, for the majority of my life, are incredibly, incredibly high. I'm never going to reach that expectation. And when those expectations aren't met, I get mad at myself. I think less of myself. And then I go into this spiraling self-worth issue, which I manage every single day, to this day," the chef shared with Zagat.
As Arlo explains, Kish's cookbook aims to teach young readers, "No matter what life throws at you, you can always mix the ingredients up in a way you never thought possible" (via Amazon). Wise words that will hopefully speak to the next generation of chefs.