Sunny Anderson Is A Huge Fan Of This Sci-Fi Series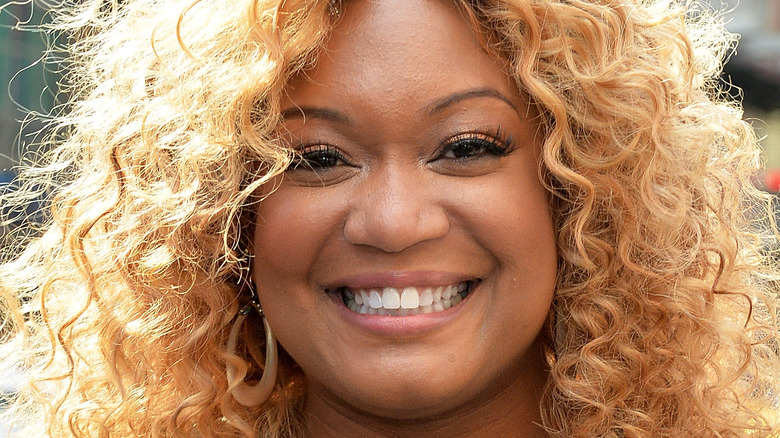 Slaven Vlasic/Getty Images
Since she first appeared as a guest on "Emeril Live!" in 2005, Sunny Anderson has gone on to host or co-host five different shows on the Food Network, including "Cooking for Real," "Home Made in America," and her most recent show, "The Kitchen." She's also the New York Times best-selling cookbook author of "Sunny's Kitchen: Easy Food for Real Life." As her Food Network Bio explains, Sunny "offers real food for real life."
Part of Sunny's appeal is how real, and relatable, she is. She's down to earth, with a sparkling personality that she's not afraid to let shine through on social media, like when she posted a totally relatable and hilarious meme about chocolate or her recent obsession with chimichangas. Another area where Sunny is totally relatable is that she is not afraid to geek out as a fan — of science fiction no less. According to Pop Sugar, Sunny is a fan of one of the most successful and valuable film franchises in the world, Star Wars (via Investopedia).
Sunny Anderson is a big Star Wars fan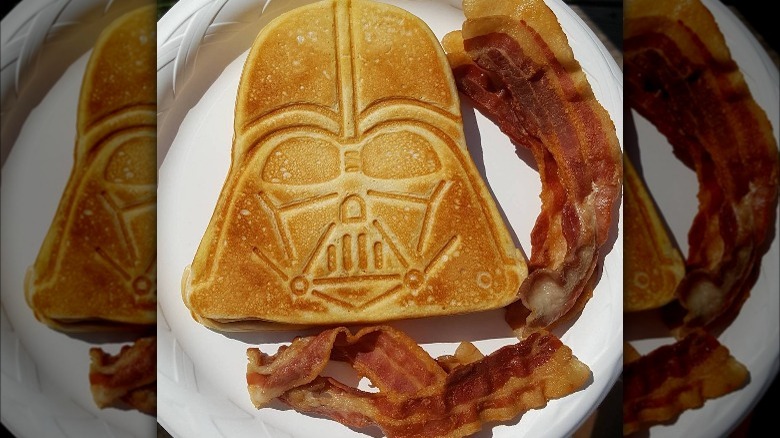 Instagram
Not only is Sunny a big Star Wars fan, but the popular sci-fi series has also influenced her cooking. Sunny is known for infusing classic comfort foods with flavors from around the world, inspired by her travels. Apparently, she also takes inspiration from a galaxy far, far away. For Father's Day one year, Sunny made Darth Vader pancakes, which she paired with some bacon (or bae-con, she's more likely to call it), and shared the results on Instagram. As one fan gushed, "You are so good at putting fun twists on things!"
Sunny is not the only celebrity chef who happens to be a big Star Wars fan. Jamie Oliver is a well-known fan — on a recent May the Fourth, Oliver shared a cooking video dressed as a Jedi. Duff Goldman is another fan, who once made a life-sized and functioning R2-D2 cake for Star Wars creator George Lucas, something he considers a "career highlight," according to the LA Times. Sunny has yet to share any other Star Wars-inspired dishes. Considering that one in four internet users is a Star Wars fan (via GWI), Sunny will probably find a favorable response when she decides to channel the Force in the future.