Why Your Next British Airways Flight May Be Powered By Cooking Oil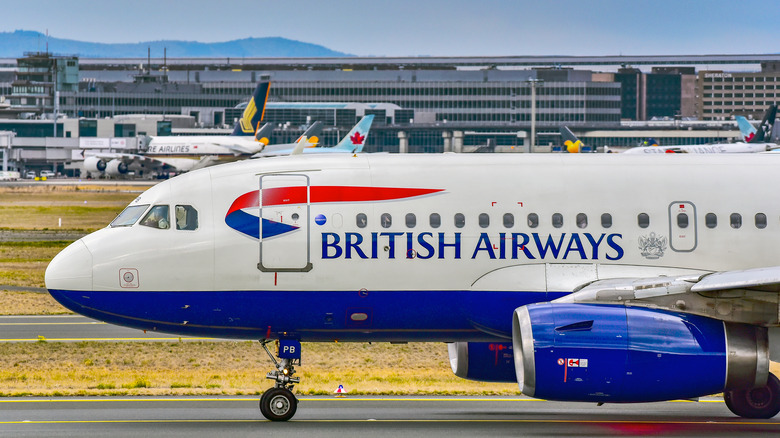 Vytautas Kielaitis/Shutterstock
British Airways made a goal of having net zero greenhouse gas emissions by 2050, and according to The Hill, the airline may be on its way to success. This is all part of the greater commercial aviation industry's plan to help combat climate change, and per a press release from the Federal Aviation Administration, using sustainable fuels derived from "renewable and waste feedstocks" is a key strategy to achieving sustainable fuel. The release goes on to explain that aircraft fuel can be created from "a wide range of feedstocks, including wastes, residues, biomass, sugars, oils, and gaseous sources of carbon." 
Enter everyone's favorite: vegetable oil. That's right, the very same oil you use to make your favorite brownies and blueberry muffins can power an airline flight. And, it appears that British Airways is well on its way to cooking up flights that use this very ingredient. Per a statement issued in September, British Airlines was able to power a flight using recycled vegetable oil to achieve this goal of no carbon emissions, and it worked. While it was just a "short journey," British Airways made history by taking a passenger flight from London Heathrow to Glasgow Airport, powered "directly" by sustainable aviation fuel. 
Not totally sustainable yet but it's a great step in the right direction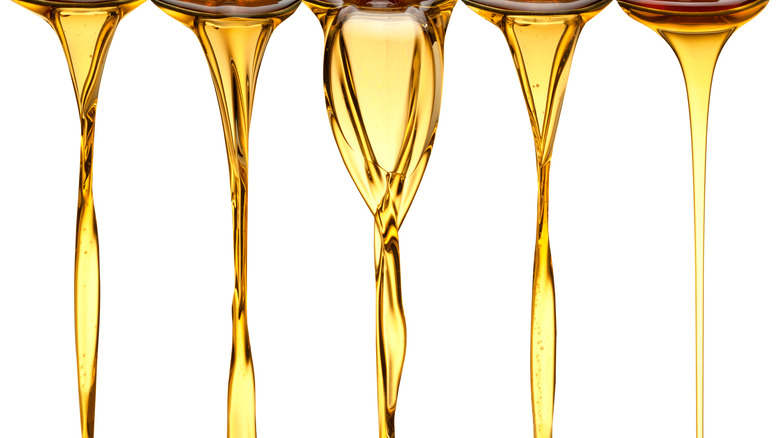 GEMINI PRO STUDIO/Shutterstock
The statement from British Airways went on to explain that this flight was definitely a team effort. Working with "Heathrow, air traffic service provider NATS, fuel giant bp, Glasgow Airport, and Airbus to operate the short carbon neutral flight," British Airways says the cooking oil or sustainable aviation fuel (SAF) used on this flight was blended at 35% with traditional jet fuel as required by technical aviation specifications.
While this is a giant step in the right direction for mankind and the environment, there is still a lot of work to be done. Aviation Today reports that aviation fuels have a ways to go before they are sustainable. In fact, Valerie Reed, the acting director of the bioenergy technologies office at the Department of Energy Office revealed to the publication, "Right now, the cost of sustainable aviation fuel on its own without any incentives ... would cost maybe four or five times that of existing petroleum fuels and that's not sustainable for the industry." 
Still, it does represent progress. British Airways Chairman and CEO Sean Doyle said, "This flight offered a practical demonstration of the progress we're making in our carbon reduction journey. By working together with our industry partners we've delivered a 62% improvement in emissions reductions compared to a decade ago."
British Airways is not the only airlines working on a net zero carbon emissions goal. Alaska Air Group hopes to reach this target by 2040.