Gordon Ramsay Just Threw Shade At Bobby Flay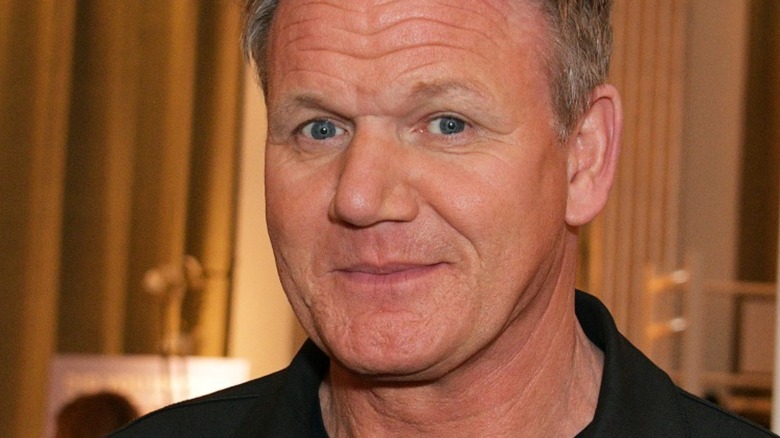 David M. Benett/Getty
While we're used to celebrities often having drama with one another, it seems slightly rarer in the world of food television. Sure, people love to speculate over the personal lives of their favorite celebrity chefs — did Bobby Flay and Giada De Laurentiis ever end up dating? Is Alex Guarnaschelli still engaged? But, it seems like the chefs don't talk smack about one another publicly that often. Unless, of course, you consider Gordon Ramsay.
In the past, Ramsay's most notable feuds have included him sounding off against Jamie Oliver and quibbling with Mario Batali, but his latest dig came at the expense of a true Food Network superstar: Bobby Flay. In an interview with Thrillist promoting his new show "Next Level Chef," Ramsay was asked, "Who's still on your ultimate guest judge wish list?" He replied "Bobby Flay," but if you think that's a compliment, just wait until you hear the rest of what Ramsay had to say.
Could Gordon Ramsay beat Bobby Flay in a cooking competition?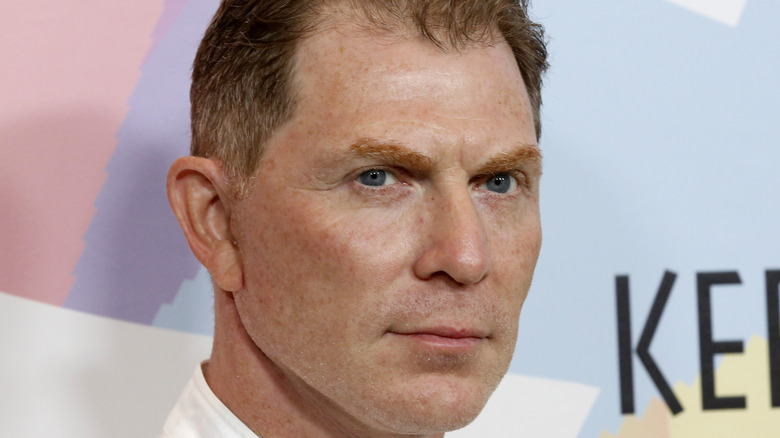 Gabe Ginsberg/Getty Images
As it turns out, Gordon Ramsay doesn't want Bobby Flay to be on his show because he respects Flay's talents, or because he thinks Flay is a good guy. No, it seems that Ramsay thinks it would be a boost to his own ego. "I'd make him cook off with me first, and I know I would cook him under the table, head start included. Bobby, I'm waiting!" he told Thrillist.
Those are bold words about one of the strongest players in the food competition game. Bobby Flay has competed in 61 "Iron Chef" battles, winning 43 times and tying twice (via Insider), which equates to a 72% victory rate. On his show "Beat Bobby Flay," he also competed against seasoned chefs, trying to make their signature dish better than they could, and he succeeded 66% of the time, winning 147 out of 224 battles as of 2019 (via CheatSheet).
Ramsay, on the other hand, doesn't seem to have any televised cooking competition experience of his own, at least not with himself as a contestant rather than a host. Still, this isn't the first time he's publicly proclaimed his desire to face-off against Flay, as noted by People. It would certainly make for exciting television, so maybe one day we'll actually get to see the Ramsay vs. Flay culinary battle on TV.