Mario Batali Will Pay A Large Settlement In Sexual Harassment Case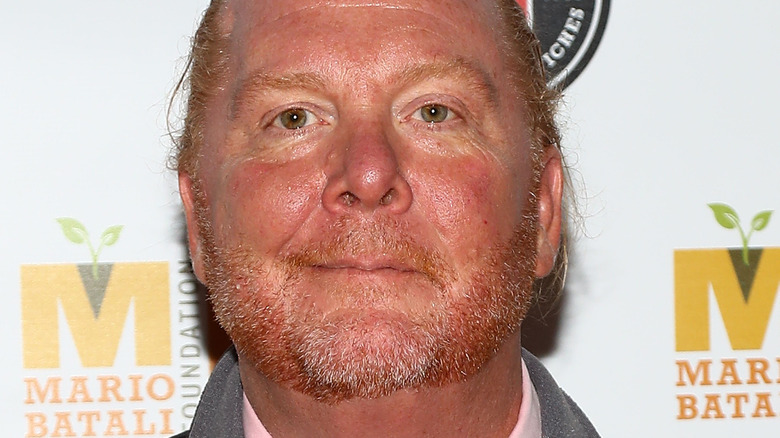 Astrid Stawiarz/Getty Images
An investigation into sexual harassment allegations against chef Mario Batali, his business partner, Joe Bastianich, and their former restaurant holding company, once known as Batali & Bastianich Hospitality Group, has come to a close, according to a report from the New York Times.
The company, which is now called Pasta Resources, owns and operates several restaurants, including Babbo, Lupa, and the now-closed Del Posto in Manhattan. Batali is no longer involved in the company, as he took leave shortly after the lawsuit was filed in 2017, per Eater. Bastianich and his sister bought all of Batali's shares in 2019 when he stepped down from all his restaurant ventures. Chefs Nancy Silverton and Lidia Bastianich are also partners in the company (via New York Times).
New York State attorney general Letitia James said, "Batali and Bastianich permitted an intolerable work environment and allowed shameful behavior that is inappropriate in any setting ... Celebrity and fame does not absolve someone from following the law." Now, the case has been ended with a settlement.
The details of the Mario Batali settlement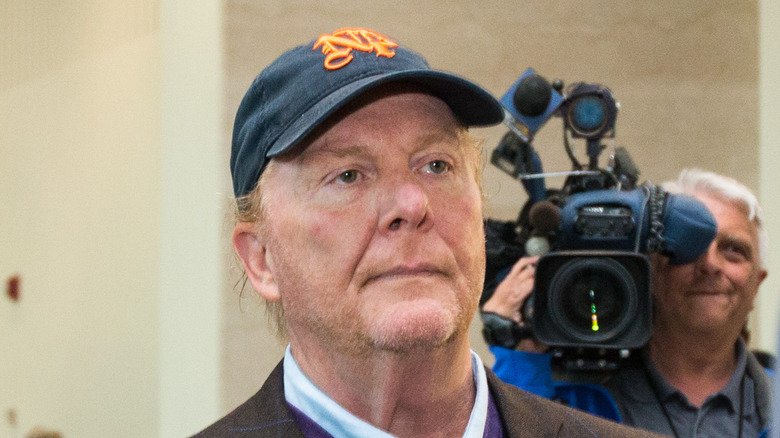 Scott Eisen/Getty Images
A settlement of $600,000 has been made after a lengthy investigation of Mario Batali and Joe Bastianich's restaurant business (via New York Times). The two men and the business Pasta Resources are liable to compensate 20 or more women and men who experienced harassment while working at their restaurants. There are still two civil cases against Batali and a possible criminal trial in Boston.
All criminal cases against Batali in Manhattan were closed by the NYPD without charges due to insufficient evidence. Charges of indecent assault and battery of a woman were brought against him in the Boston case, to which he plead not guilty (via NPR).
"The past few years have truly been a transformative period ... it has given us an opportunity to redefine our business and the culture we want to foster within our restaurants, emerging as the company we want to be," Bastianich told the New York Times back in 2019. In earlier statements to the paper, he also admitted, "I neglected my responsibilities as I turned my attention away from the restaurants."
If you or anyone you know has been a victim of sexual assault, help is available. Visit the Rape, Abuse & Incest National Network website or contact RAINN's National Helpline at 1-800-656-HOPE (4673).