26% Said This Is The Best Sandwich At McAlister's Deli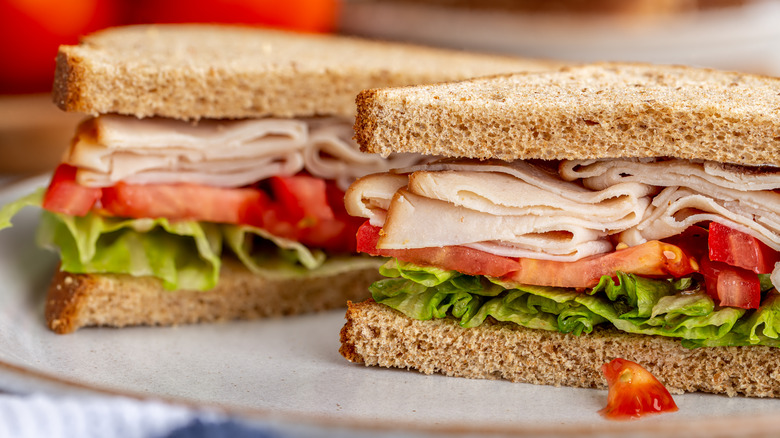 Charles Brutlag/Shutterstock
Fans of the fast casual soup, salad, and sandwich chain McAlister's Deli know that, if there's one thing they do right, it's producing epic sandwiches. The restaurant — which got its start in Oxford, Mississippi in 1989 under its previous name, Chequers (via Oxford Eagle) – has since expanded to more than 500 locations in 29 states, according to the official website.
The deli's growing popularity can be attributed to huge fan followings for popular items like their Giant Spuds (aka baked potatoes topped with a variety of tasty ingredients), McAlister's Famous Tea (a sweetened black iced tea that some customers purchase by the gallon), and of course, a long menu of mouthwatering sandwiches.
And while it's indisputable that their sandwiches have a large fanbase, what's less clear is which one on the chain's long menu is considered the best. In a recent poll of readers, Mashed set out to determine the best McAlister's Deli sandwich once and for all.
This classic deli sandwich at McAlister's is a fan favorite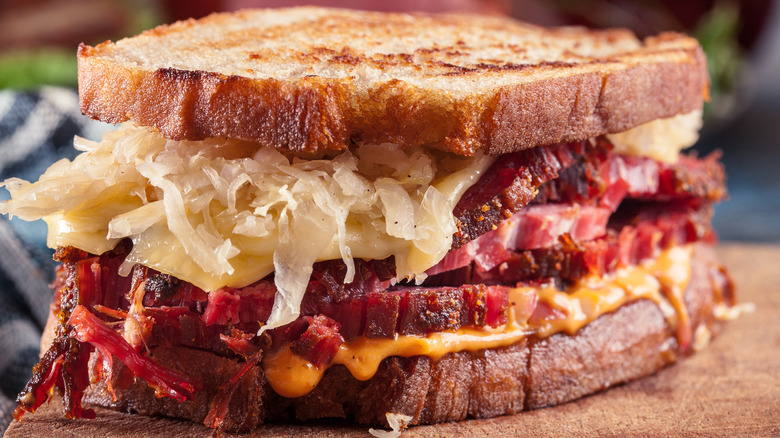 Slawomir Fajer/Shutterstock
In a recent Mashed poll, 614 U.S.-based readers gave their thoughts on the best sandwich to order at McAlister's Deli. Coming in last place in the poll with just 10.59% of the votes was The New Yorker, an NYC deli-style pastrami and corned beef sandwich complete with Swiss cheese and spicy brown mustard on rye bread.
Also falling towards the bottom of the rankings were the Harvest Chicken Salad — with chicken salad, cranberries, pecans, spring mix, and tomato on a croissant that received 12.38% of the votes, as well as the Spicy Turkey Melt (smoked turkey, bacon, pepper jack cheese, avocado, chipotle ranch, spring mix, and tomato on a toasted baguette), which received 12.87%.
Falling in the middle of the pack was the classic French Dip (roast beef and Swiss on a baguette, served with a side of au jus), which 17.59% said was the best. The second most popular McAlister's sandwich, bringing in 20.36% of the total responses, was the Spicy Southwest Chicken, featuring grilled chicken, roasted corn, poblano and black bean relish, pepper jack, avocado, and chipotle ranch on a toasted jalapeño roll.
Taking the top spot — and earning the unofficial title of the Best McAlister's Deli Sandwich — was the Reuben, a classic deli sandwich topped with corned beef, sauerkraut, Swiss, and Thousand Island dressing, which 26.22% of readers selected as their go-to order. While it was impossible to include every option on the chain's expansive menu (including their iconic towering club sandwich), it appears that, when it comes to McAlister's, the classics reign supreme.