Here's How To Win Free Miller Lite Ahead Of The Super Bowl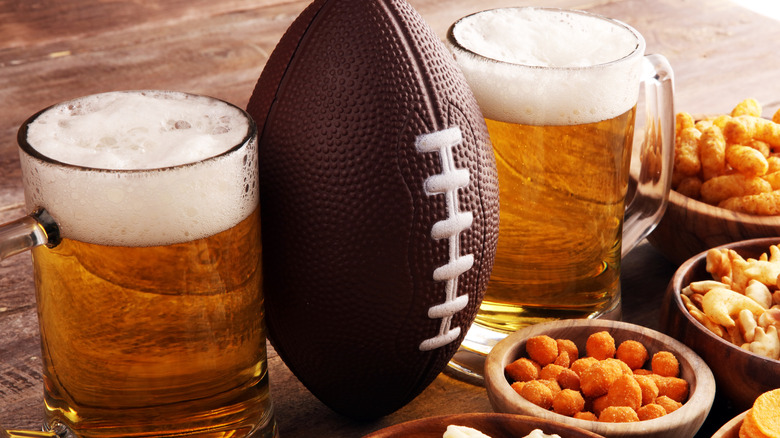 DaddyB/Shutterstock
While there's a lot to be excited about during the Super Bowl, there is one thing that might make the game more enjoyable for some people: free beer. A lot of beer is drunk during the Super Bowl. According to Huff Post, over 325 million gallons of the stuff is consumed during the big game. If you're buying for a whole crowd, it might get a little bit pricey, but Miller Lite is here to change that.
According to PR Newswire, Miller Lite is opening up their own virtual bar, the Meta Lite Bar, and part of this online experience will include the Virtual Cheers for Real Beers giveaway. That's right, Miller Lite is giving you an opportunity to win free beer. During the giveaway, there will be an average of 10 winners per day, and each winner will receive $500. So while this isn't exactly free beer, you can certainly spend it on your beer of choice.
How to enter Miller Lite's giveaway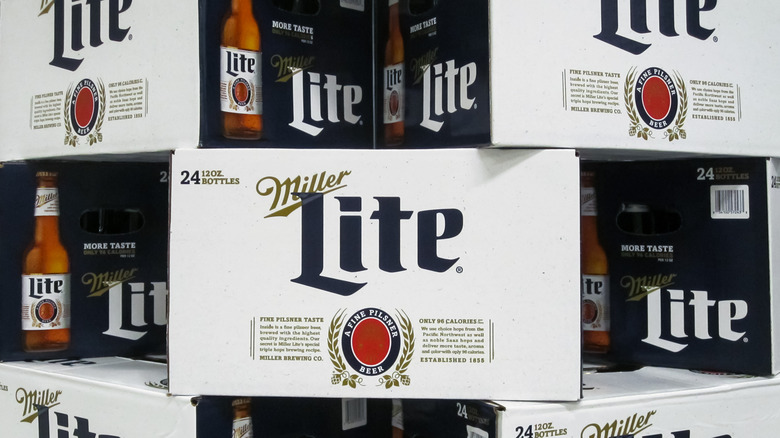 The Toidi/Shutterstock
If you're ready for your chance at cash for free Super Bowl beer, then here's how you can enter Miller Lite's giveaway. The best part? The press release explains that it's completely free, and you won't need to buy anything to enter. All you need to do is visit www.millerlite.com/metalitebar once the giveaway opens on February 7, 2022 at 8 am Eastern.
You do need to be 21 or older to enter, so you'll need to provide your birth date, and all you need to do is click to "pour" a glass of beer. Once you click, you'll instantly know if you're one of the winners, unless you're a resident of New Jersey, according to the official rules. New Jersey residents who win (and all other winners) will be getting emails. Although you can only enter once a day, the giveaway is open until February 13, so if you're not a winner on day one, you can always try again.
Even if you're not a beer fan, there are still other chances to win free Super Bowl food. You could win free DiGiorno Pizza to enjoy during your festivities.