37% Of People Think Giada De Laurentiis Can't Cook, According To This Poll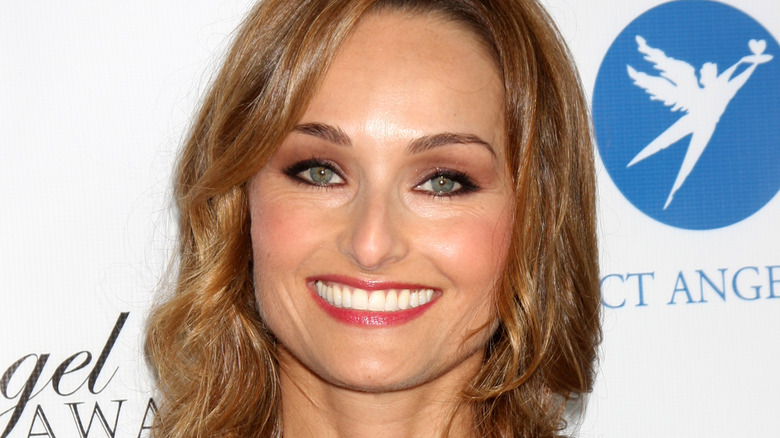 Kathy Hutchins/Shutterstock
When you think of Italian cooking show hosts, one of the first names you might think of is Giada De Laurentiis. Her first show on the Food Network, "Everyday Italian," premiered almost two decades ago in 2003. She quickly became one of the network's most popular stars — both for her colorful dishes and bright smile.
You may not know that the celebrity chef was born into an already famous Italian family. Her grandfather, Dino De Laurentiis, was a renowned movie producer, and her mother, Veronica De Laurentiis is an actor. In fact, her family is the very reason Giada developed a passion for cooking. In addition to growing up eating Italian family meals, Giada's grandfather also ran a specialty foods shop, which contributed to her love for food.
Since then, the popular chef has gained fame for hosting shows on the Food Network, being a five-time New York Times Bestselling Cookbook Author, and for being the first woman to open a restaurant on the Las Vegas Strip (via Forbes). And yet, even after her massive success, a surprising number of people are skeptical of De Laurentiis' ability to cook. As a matter of fact, a BuzzFeed poll put her, and 14 other celebrity chefs on blast, asking voters whether or not they think these chefs can actually cook.
Giada De Laurentiis has had some public mishaps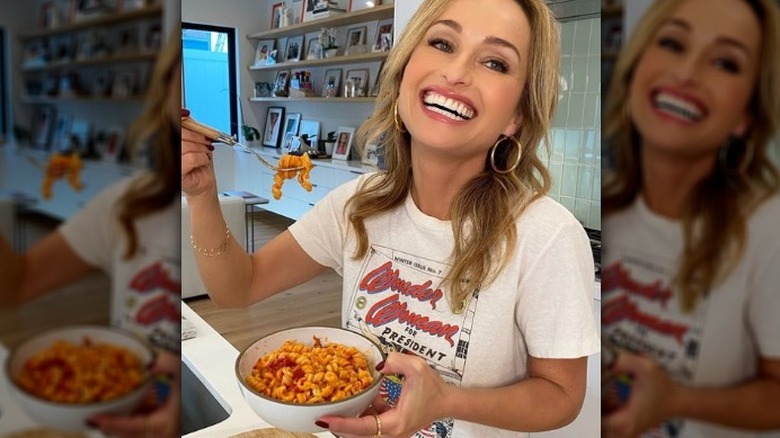 Slaven Vlasic/Getty Images
It's important to note that the poll is still open, so the numbers you see here may change. 
The Buzzfeed poll asks participants to simply state "Yes" or "No" as to whether or not they believe these famous chefs can whip up the decadent meals they claim they can. Rachael Ray was shot down with a "No" by a shocking 42% of 25,100 voters, while Emeril Lagasse received an astounding "Yes" from 73% of 19,282 voters. 
Giada De Laurentiis currently has 17,259 votes and more than a third of the poll participants, 37%, don't think she can cook. Some might agree with this consensus, especially the celebrities that have spat out De Laurentiis' food on live TV. In an appearance on "The Ellen Show," Nicole Kidman couldn't swallow the chef's focaccia bread, and on the "Today Show," former host Matt Lauer had to duck offscreen to spit out a bite of Giada's seared chicken. The latter wasn't the chef's fault, though as the chicken had only been prepped for cameras and wasn't fully cooked, which Lauer didn't realize before biting down (via YouTube).
On top of these awkward encounters, there's the gossip about Giada's infamous on-set dump bucket habit. Allegedly, the chef uses these buckets to spit out the food after she's shown tasting it. This might make viewers wonder if she doesn't enjoy the taste of her own food, but chances are the famous chef just likes everything in moderation.