Michael B. Jordan's 2021 Valentine's Day Dinner Had An Incredible Setting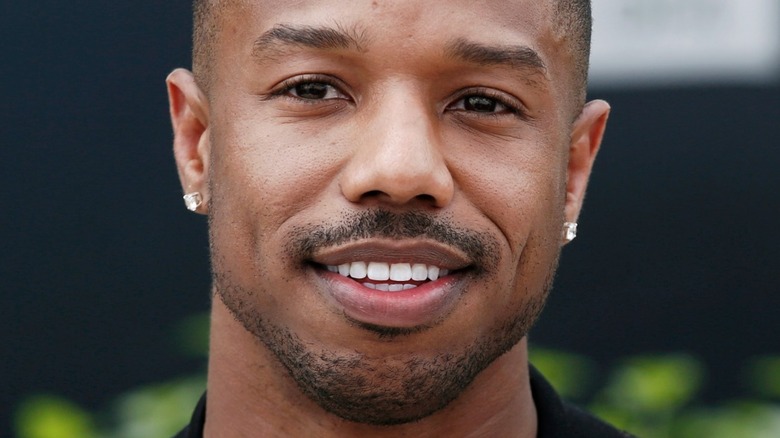 Chain restaurants are offering so many deals for Valentine's Day 2022, from heart-shaped pizzas to extra sweet chocolate treats. And while most people are willing to splurge for their significant other on this holiday, if you're a celebrity, chances are you've got a little more in your bank account to make Valentine's Day truly spectacular.
Can't make fancy dinner reservations? Ina Garten has a few date night tips for a stress-free Valentine's Day, like decorating the table and not worrying about preparing the fanciest food. But for actor Michael B. Jordan, a Valentine's Day at home just didn't cut it.
In 2021, Jordan and model Lori Harvey spent their first Valentine's Day together, and he rented out an entire aquarium for their date. According to People, the couple shared dinner inside a tunnel surrounded by sea creatures, and it was all decked out with roses. A whole aquarium and a private tour sound like a great Valentine's Day date, but the food was also from a high-end restaurant, completing the night with another stellar experience.
What was on Michael B. Jordan's Valentine's Day menu?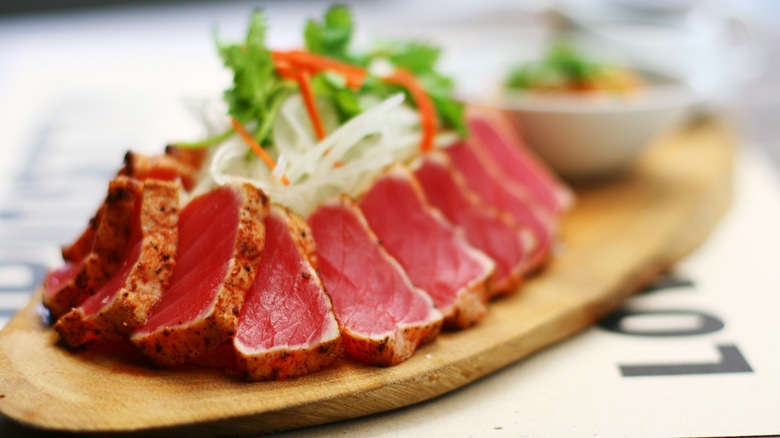 creativesunday/Shutterstock
While the aquarium is a romantic and unique setting for a Valentine's Day dinner date, you're probably not going to get a five-star menu from the aquarium food court. Considering Jordan rented out the whole space, it isn't surprising that he also got a catered menu from Nobu, according to People. Nobu frequently appears on lists of the best Japanese restaurants in the United States. And from all the planning he put into the date, it's clear that Jordan was giving his girlfriend the best night.
Elite Daily has screenshots from Harvey's Instagram story, and in one photo, we get a glimpse of the dinner and what the first two courses were. The first course was "edamame chocolo, shishito peppers, crispy rice spicy tuna," followed by "tuna tataki with tosazu fluke sashimi with dried miso field green salad." Per Taste Atlas, tataki is a Japanese method of cooking where a thin slice of meat or fish is seared on all sides before being put into an ice bath.
To tie the sea life theme together, Jordan gave Harvey a turtle, which People explains is his nickname for her. While most people can't afford renting out an entire aquarium, seafood, especially lobster, is a popular choice for a romantic meal. Here's how lobster became associated with Valentine's Day.