A Hidden Allergen Prompts Recall Of Ready-To-Eat Meats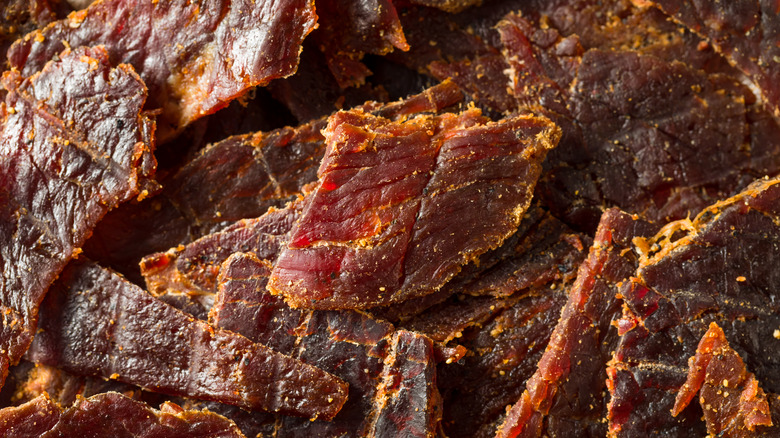 Brent Hofacker/Shutterstock
It may be only three months into 2022, but already, a string of food products have been recalled. In February, certain baby formulas manufactured by Abbott Nutrition were recalled for links to cronobacter sakazakii and salmonella infections (via FDA). Lidl's frozen chopped spinach was recalled amid listeria concerns, as were enoki mushrooms from Vernon-based Concord Farms. Only a few days ago, Boyd Specialties also recalled about 1,634 pounds worth of ready-to-eat jerky for similar reasons, per the USDA.
Now, the Food Safety and Inspection Service (FSIS) of the USDA has issued a public health alert for several ready-to-eat meat-based products. These products contain an FDA-regulated seasoning mix manufactured by Wisconsin-based PS Seasoning which has been recalled due to concerns over misbranding and the possibility of undeclared wheat — an undeclared allergen — in the mix. Though FSIS says that no cases of adverse reactions have been reported from eating foods containing the undeclared allergen, the alert is to make sure that no further products in the marked list are consumed.
11 ready-to-eat meats are on the alert list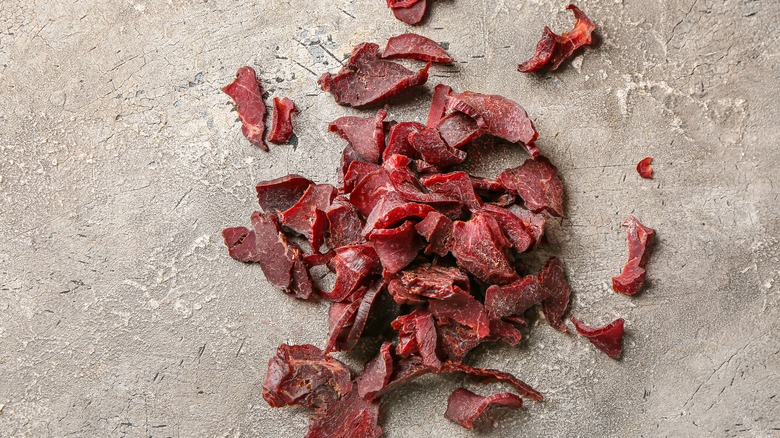 Pixel-Shot/Shutterstock
According to the FSIS announcement, "The problem was discovered when the FSIS-inspected establishments received notification from their seasoning supplier that the seasoning mix, which is regulated by FDA, may contain undeclared wheat." As of the date of this writing, 11 ready-to-eat meats are on the health alert list, though FSIS warns that the "situation is currently evolving," and more items could very well be recalled.
On the list are two Wyoming Authentic Products — Honey BBQ Seasoned Angus Beef Sticks and Honey BBQ Seasoned Angus Beef Bites — which bear the "EST. 44972" establishment number and have been shipped to retailers across the country. Three items that were sold directly to customers by The Durand Smokehouse with the establishment number "M-47484," two Leroy Meats products with "EST. 46312," and four TRIGS Smoke House products with "EST. 44869" shipped to stores in Michigan, Minnesota, and Wisconsin are also on the list.
Though no adverse reactions from consuming these products have been confirmed, FSIS advises to throw the meats away or return them to the establishment from where they were purchased. Per Allergy Choices, once the items have been disposed of, you should clean your fridge and all other surfaces that may be contaminated with hot, soapy water.