The Cocktail-Inspired Flavors Oui Yogurt Is Welcoming Spring With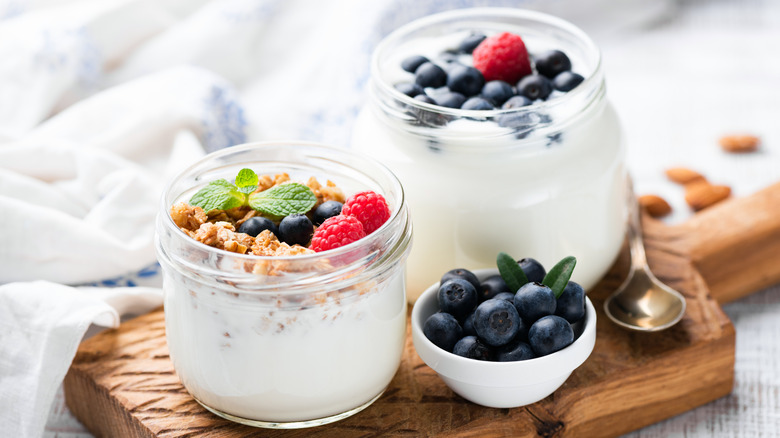 Vladislav Noseek/Shutterstock
As we're getting closer to warmer weather, it's time to start dreaming about picnics with fun spring and summer cocktails. If you're looking for something to try, Giada De Laurentiis's zesty spring cocktail recipe only requires four ingredients, and there are also some dangerously easy 3-ingredient summer cocktails. But who says you should only be sipping on these flavors? Oui, a brand by Yoplait, is turning these drinks into breakfasts and snacks that you can eat on the go.
According to a press release, Oui by Yoplait will be adding a few limited-time flavors for the spring season. The release said the flavors will be in stores starting March, so you can look for them now. If you love having cocktails at brunch, then you can find the same flavors on the weekday. These seasonal flavors are inspired by three different sparkling alcoholic beverages, and there's even a new dairy-free yogurt option hitting the shelves.
What flavors is Oui adding to their lineup?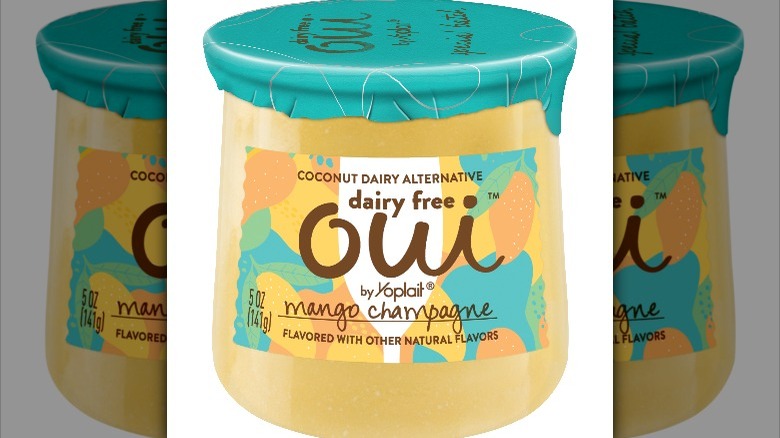 Oui
Oui announced these seasonal limited-time flavors on their Instagram as well as through a press release. The cocktail-inspired yogurts include Strawberry Rosé, Mango Champagne, and a dairy-free version of Mango Champagne, which is made with a coconut dairy alternative. Both the Strawberry Rosé and Mango Champagne yogurts are made with whole milk.
On Oui's Instagram post, fans were excited to see these fruity flavors, and one person called the flavors "a dream." Instagram users were also pleased to see more blended yogurt flavors and dairy-free options available. Spoon University also reported on the launch of these new yogurt flavors and praised the texture and flavors of the brand's offerings.
These yogurts come in glass jars and you can enjoy them as is, add some yogurt to a smoothie, or make a yogurt parfait. If you really want to channel spring and warm weather with these flavors, try making this easy frozen yogurt bark recipe.