Giada De Laurentiis' Zesty Spring Cocktail Recipe Only Uses 4 Ingredients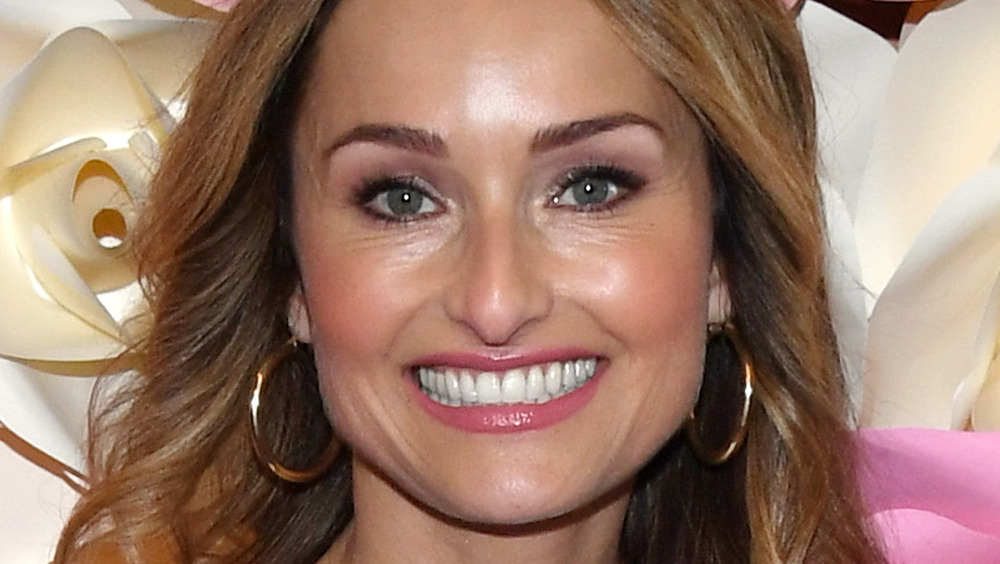 Ethan Miller/Getty Images
Easter in Italy is a really, really big deal. While here in the U.S. we have certain traditions regarding Easter candy (chocolate bunnies, jelly beans, Peeps), we don't have too many Easter-specific recipes other than, maybe, egg salad sandwiches made with the leftover dyed eggs. In Italy, however, there's Italian Easter bread, Italian Easter pies (both savory and sweet), and a dove-shaped Italian Easter cake/bread hybrid. So you'd think that when Roman-born Giada De Laurentiis drops a recipe right before Easter, it might be something traditional, or at least Italian, right? Maybe something like her delicious cannoli cheesecake, or her spring-like lemon risotto, or even another one of her yummy pasta recipes. (If Easter pasta isn't a thing, we're all on board with making it so.)
Surprise! It seems Giada's current obsession is healthy eating, something that's reflected in her latest cookbook, Eat Better, Feel Better. By "eat better," however, she doesn't mean give up any and all foods that might possibly give you pleasure. Evidently, she includes booze on her list of not-forbidden foods since one of the latest recipe's that she's shared on her Instagram is for a cocktail called the Ginger Kombucha & Gin Refresher (via Instagram).
Giada says this drink may help your digestion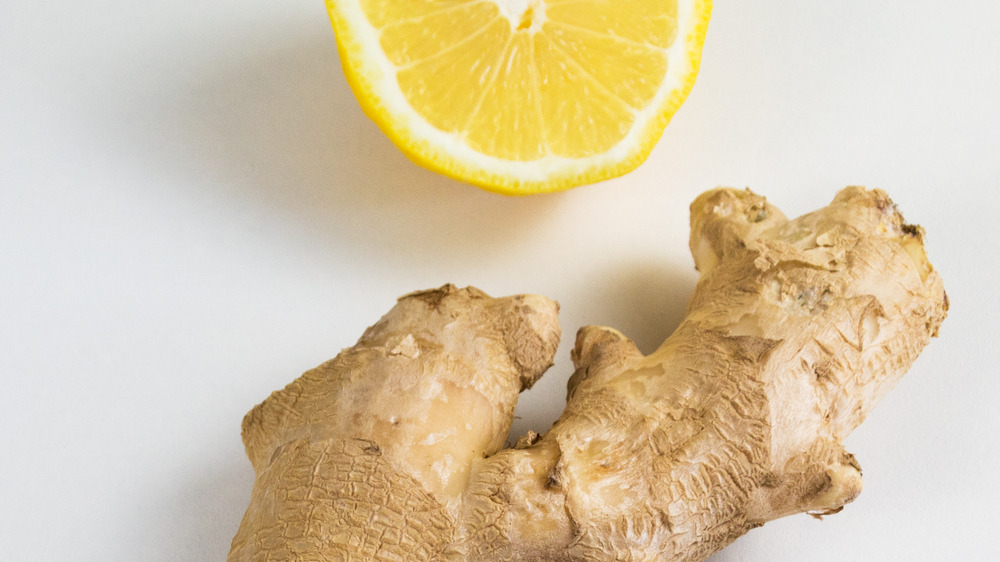 Shutterstock
In the caption to her Instagram share, Giada De Laurentiis describes her new drink as "taking 'drink to your health' a little more literally." The recipe on her website Giadzy shares the ingredients: gin, ginger kombucha, a slice of lemon, and a sprig of mint. Why a kombucha cocktail? Giada says its tart fizz makes it the ideal mixer. She also reveals that her choice of flavor was based on the fact that ginger is a well-known digestive aid, something that may come in useful if your Easter table is groaning with rich, heavy foods. As an added bonus, this drink is pretty diet-friendly, as cocktails go. De Laurentiis says it has just 16 grams of carbs, 11 grams of sugar, and 67 calories. (We're not 100 percent sure of her math here, since Medline says 80-proof gin has about 65 calories per ounce while Calorie King indicates that one popular brand of ginger kombucha contains 17 calories per four-ounce serving, but 82 calories still isn't bad.)
If you're thinking you'll pass on this drink because you just can't stand the flavor of gin (Statista indicates that 70 to 80 percent of us aren't fans of this bitter spirit), it would also work just fine with vodka. In fact, you could even swap the lemon for lime, thus enabling you to jump on the recent cocktail-naming bandwagon by calling your new twist on Giada's drink the Kombucha Mule!