Classic Fajita Seasoning Recipe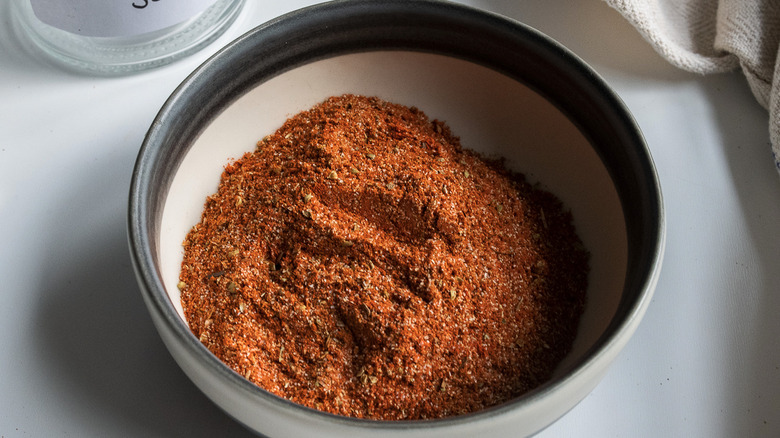 Jennine Bryant/Mashed
Pop quiz: What can you use to season a protein, spice up soups and wraps, mix into sauces, sprinkle over veggies, and even stir into a fancy Bloody Mary? If you said "fajita seasoning" then you ... are good at reading the context clues. And you're right! Because to be clear, to call this spice blend, whipped up by chef and recipe developer Jennine Bryant of The Marshside Pantry, "fajita seasoning" is to sell it short; it can be used on so much more than fajitas.
"I love using it as a general seasoning for meats or fish. For example, oven-grilled chicken thighs that are sprinkled with fajita seasoning taste amazing, and pan-fried salmon fillets with fajita seasoning also taste great," Bryant says. "Similarly, roasted sweet potato is elevated by adding fajita seasoning. In fact, I just love adding it to simple ingredients to take them to the next level."
Sounds tasty, no? Let's get mixing.
Gather your classic fajita seasoning ingredients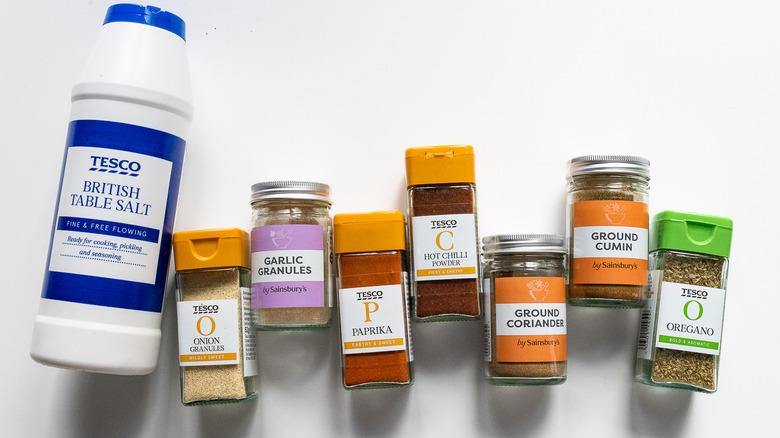 Jennine Bryant/Mashed
Gathering the ingredients you need for this recipe will probably be the only time-consuming part of the process. You may already have everything you need in your pantry; if not, hit up the spice aisle of your grocery store. All told, Bryant's spice blend calls for paprika, cumin, garlic powder, dried oregano, onion granules, ground coriander, chili powder, and, of course, salt. Each can bring flavor to myriad dishes on their own, but when combined, they are much greater than the sum of their parts.
Mix it up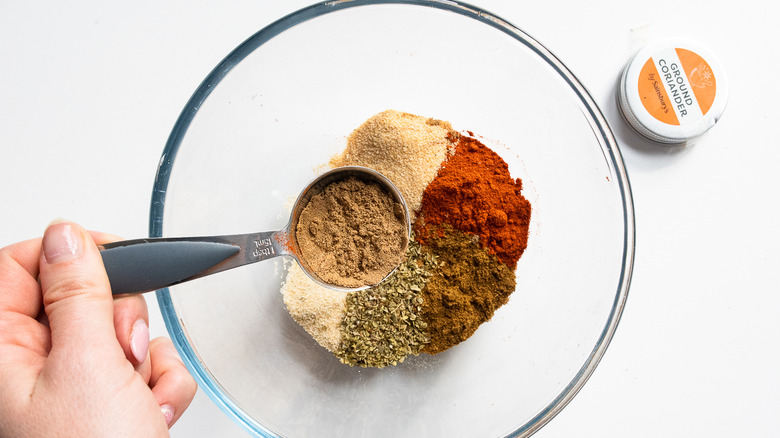 Jennine Bryant/Mashed
Okay, you have all your spices measured out, right? Then it's time for some seriously hands-on prep! Wait, we meant "seriously quick and easy hands-on prep." Just add all the ingredients to a bowl and mix together thoroughly. And that's literally it.
You can store your fajita seasoning in an airtight container. As long as you keep it "in a dark, cool cupboard [and] as long as it is properly sealed and stored,"  Bryant says, "it will last as long as the 'best before' dates on the herbs and spices used to make it."
Turning up (or down) the heat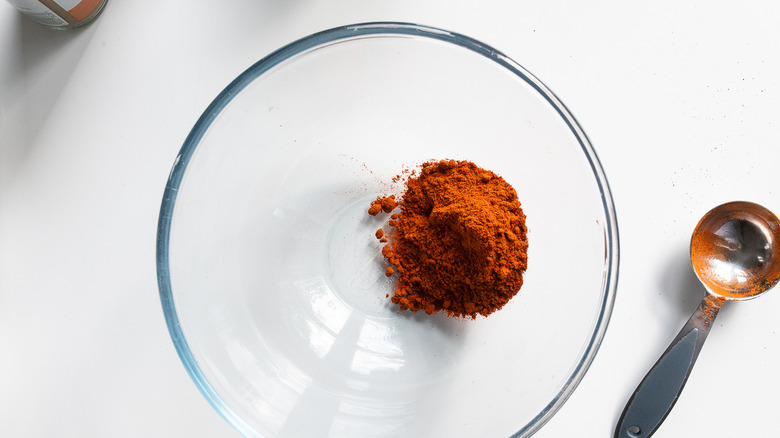 Jennine Bryant/Mashed
Different people have different levels of tolerance for spicy foods. If you are prepping a seasoning only for yourself, then go ahead and make it just the way you want it in terms of heat, but if you're sharing the seasoning with others, you should keep in mind the sensitivity levels of others' palates. To that end, Bryant says: "The best way to alter the heat level of this fajita seasoning recipe is to play around with the level of chili powder. If you want it to be hotter, gradually increase the quantity ... until it's got the right level of heat for you. Similarly, if you want it to be milder, you can reduce the amount of chili powder, use a milder chili powder, or try omitting it entirely."
You can also add cayenne to really spice things up, if that's your thing. Just remember that you can always add a bit more heat to dishes on a one-off basis, but it's much harder to do the opposite.
Classic Fajita Seasoning Recipe
This seasoning blend is great on fajitas, but that's only the tip of the iceberg. Enhance all sorts of dishes with this mix, made with spice rack staples.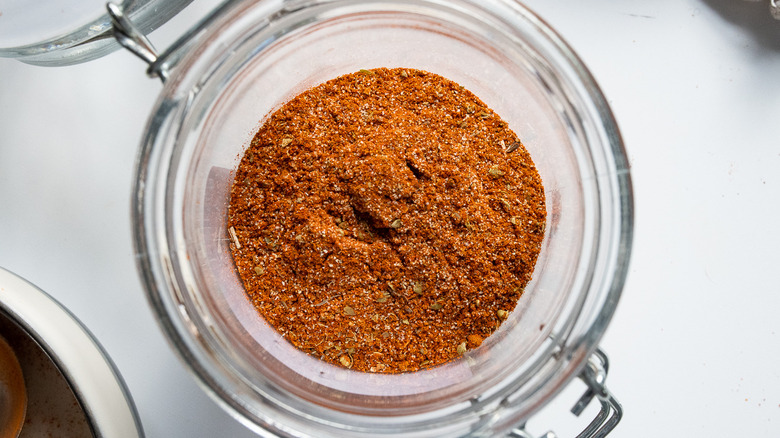 Ingredients
2 tablespoons paprika
1 tablespoon ground cumin
1 tablespoon garlic powder
1 tablespoon dried oregano
½ tablespoon onion granules
½ tablespoon ground coriander
½ teaspoon chili powder
1 teaspoon salt
Directions
Add all ingredients to a bowl and mix thoroughly.
Store in an airtight container, kept in a dark, cool cupboard.