The Cooking Tip Geoffrey Zakarian Learned From His Mother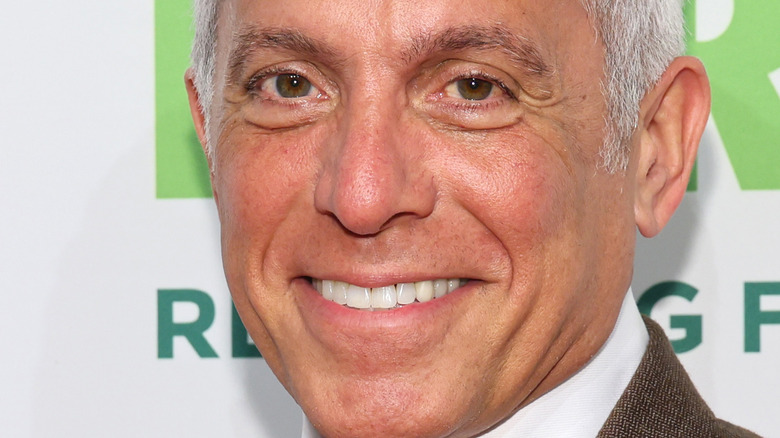 Dia Dipasupil/Getty Images
If you've turned on Food Network recently, you've probably seen chef Geoffrey Zakarian dressed in a dapper suit, as he often is (via Business Insider), dispensing hard-won cooking advice or dominating a kitchen competition. He's an Iron Chef, a judge on "Chopped," and a host of the talk show "The Kitchen," in addition to running several successful restaurants around the country, per Food Network.
From his decades of experience, he knows what to do — and what not to do. On Twitter recently, for example, he shared what he thinks is the biggest cooking mistake you're probably making: Not tasting your food throughout the cooking process. Over the years, the celebrated chef has offered plenty of other Zakarian-approved methods to amp up your cooking game, from focusing on prep work to keeping knives sharp (via Bottom Line Inc). And in fact, one of the easiest go-to tips he uses in his restaurants to enhance flavor — and cut costs! — comes from his mother.
Geoffrey Zakarian's mom's cooking tip utilizes leftover fat and drippings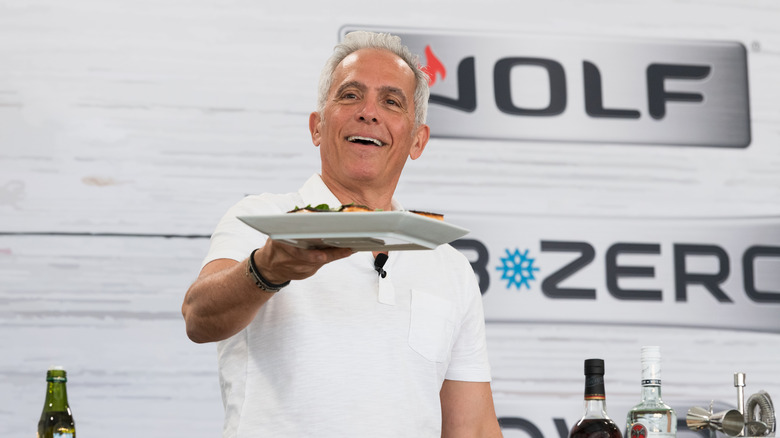 Jason Koerner/Getty Images
In a conversation with TODAY, Geoffrey Zakarian and other chefs and food personalities shared the cooking tips their families have passed down. For the Iron Chef, one key piece of inspiration came from his mother.
"[My mother] would save all the excess fat and drippings from whatever she was cooking," Zakarian said. "Bacon. Chicken. Beef. Lamb." Then, he said, she'd store these flavorful juices in the freezer and pop them into future dishes to give them a boost. Zakarian says he still uses this technique in his restaurant kitchens, in dishes ranging from doughs to eggs to meats. "It's these small flavor bombs that keep the food exciting," he added. "And the cost is zero!"
This isn't the only trick Zakarian has up his sleeve. In an exclusive interview with Mashed, he revealed the one ingredient he can't live without (chardonnay vinegar, which he says lends a sweet, juicy acidity to the flavor balance of his dishes). "Everything needs acid," he told Mashed. "When you taste something without it, then you taste it with it, you realize the difference."