Time To Check The Cheese Drawer For The Latest Food Recall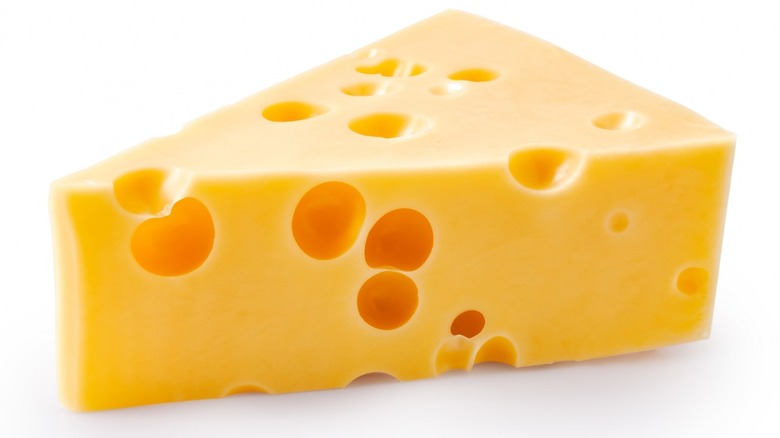 Tanya Sid/Shutterstock
There's been a string of food recalls recently, including a major recall on Jif peanut butter and related products. Now, another recall has been announced, this time on a fan-favorite food: cheese! According to the U.S. Food & Drug Administration (FDA), Paris Brothers, Inc. based in Kansas City, Missouri issued a voluntary recall of eight different types of cheeses due to possible listeria contamination including Cottonwood River Cheddar, D'amir Brie Double Crème French Brie, Milton Prairie Breeze White Cheddar Style, Milton Tomato Garlic Cheddar, Paris Brothers Mild Cheddar, Paris Brothers Colby Jack, Paris Brothers Pepper Jack, and Cervasi Pecorino Romano.
However, as BGR notes, some stores relabel the individual cheeses they sell; therefore, the list of recalled products contains 92 separately named items. So if you bought any cheese from this company, we encourage you to reference the FDA website to make sure you will not be consuming any of the affected cheeses. The cheeses were produced in early May and sold in grocery stores across Arkansas, Florida, Iowa, Kansas, Mississippi, Missouri, Nebraska, Oklahoma, and South Dakota. Shipping cartons are marked with lot codes 05042022, 05052022, or 05062022.
Listeriosis can make you seriously ill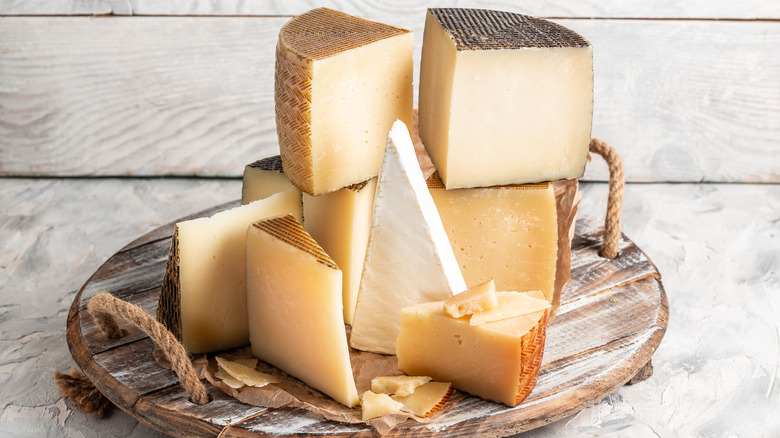 sweet marshmallow/Shutterstock
The FDA notes that thankfully, no reports of listeria-related sickness following consumption of the recalled cheese has been reported thus far. Per the Cleveland Clinic, symptoms of initial listeria infection include fever, headache, and gastrointestinal issues. Listeriosis — the disease caused by listeria infection — is especially dangerous for at-risk populations including pregnant people, the elderly, and people with compromised immune systems. Additionally, Food Safety News notes that symptoms of listeriosis can develop up to 70 days after you've been compromised; therefore, those who have consumed the cheese should keep an eye on their overall health. Contact a healthcare provider if you feel ill or have symptoms of listeriosis.
Whether you prefer Brie, Pecorino, or cheddar, if you've bought any of these cheese products recently, don't eat them. Instead, Paris Brothers recommends returning them to the store where you purchased them for a refund. If you have questions about this cheese recall, the FDA encourages you to call Paris Brothers at 816-455-4188, 8 a.m. to 5 p.m. CST, Monday through Friday, and ask for Doug Schnell.