Bobby Flay's Favorite Part Of Being On The Set Of His Show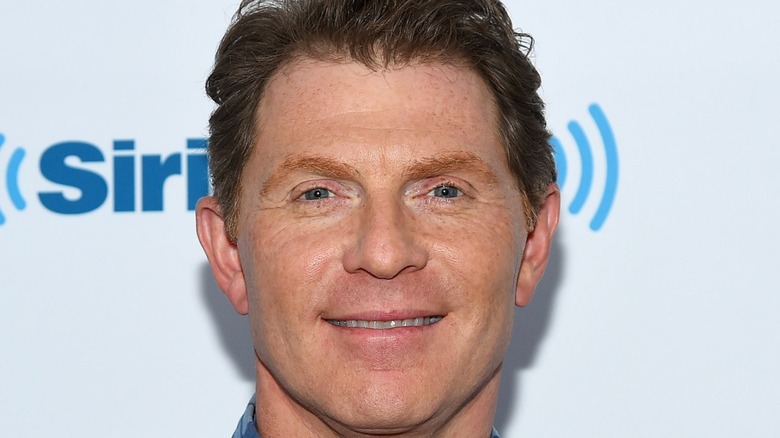 Ben Gabbe/Getty Images
If you're familiar with the Food Network then chances are you know who Bobby Flay is. The celebrity chef cultivated a name for himself at the young age of 17, when a small part-time restaurant job turned into a lifelong career, spurring Flay's attendance at the French Culinary Institute and cultivating his passion for Southwest cuisine.
Impressively, just two years after the opening of his first restaurant, Flay was awarded the James Beard Foundation's Rising Star Chef of the year. Since then, Flay has been awarded several additional James Beard awards for his culinary excellence.
It comes as no surprise that the TV personality has accrued many awards, considering he's been an integral part of the Food Network for over 30 years. Some of his popular shows include "Throwdown with Bobby Flay," "Grill It! With Bobby Flay," and "Bobby Flay's Barbeque Addiction," which won an Emmy in 2012.
Through the years, Flay may have been at the center of a Food Network scandal or two, but that doesn't mean he is any less popular. And to add to his likeability, the chef reveals that one of his favorite things about working on the set of his show is the people he interacts with.
Bobby Flay appreciates his crew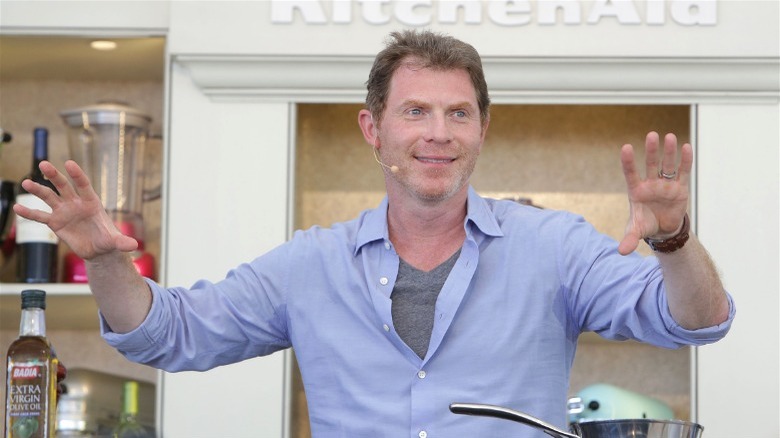 Alexander Tamargo/Getty Images
Whether it's on-screen or behind the camera, Flay appreciates the people that work for him. Television Academy (aka the Emmy Awards) offers fans a "Closer Look" series and posted a reel to Instagram asking the Iron Chef some questions about "Beat Bobby Flay." When asked what his "favorite part about being on set" is, the culinary celebrity states that it's working with the crew. He says the show has over 100 employees, which the chef describes as "all amazing people and they're fun too, they work hard but we all have a good time."
The short video already has 9,900 views and prompted Instagrammers to respond with supportive comments and emojis. Statements range from "You are the very best" to "I love to watch you cook. And the way that you mentor up-and-coming chefs on your teams in competition. You are my absolute favorite."
While there are swirling rumors that "Beat Bobby Flay" could be fake, the Food Network star does have a reputation for being light-hearted and knowing how to have fun with his employees and co-stars — just ask Sunny Anderson.