Culver's VP Of Marketing Brings Love From Wisconsin - Exclusive Interview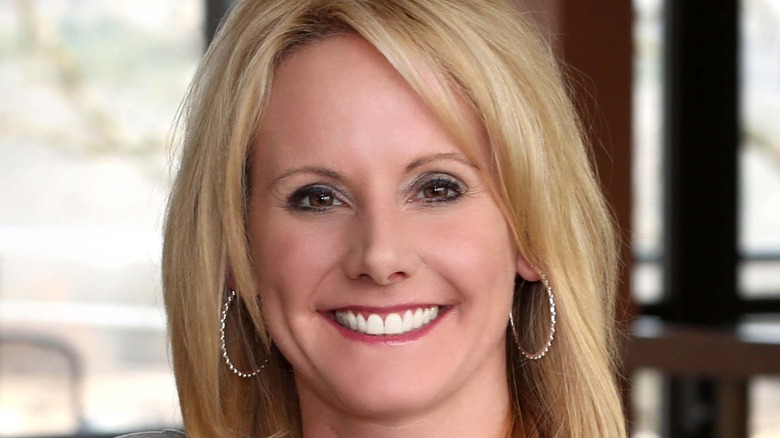 Culver's
Culver's has been delighting Wisconsin since 1984 with their dairy delights. Since then, the company has expanded to 25 states and over 850 locations, but the company has not lost its Wisconsin roots. Today, they still source some of their products from local dairies and strive to make the best products they can. With so many locations across the country, Culver's is bringing Wisconsin and Culver's favorites such as the ButterBurger, frozen custard, and cheese curds, as well as their small-town hospitality, to all.
Known for their tagline "Welcome To Delicious," Culver's likes to spread their always made-to-order items as far as possible. Now, the company is doing just that by hitting the road to bring the delicious to 17 stops across the United States as part of their "From Wisconsin With Love." We sat down for an exclusive interview with Culver's VP of Marketing, Julie Fussner, to find out more about the company and its exciting "From Wisconsin With Love" tour.
Culver's Wisconsin pride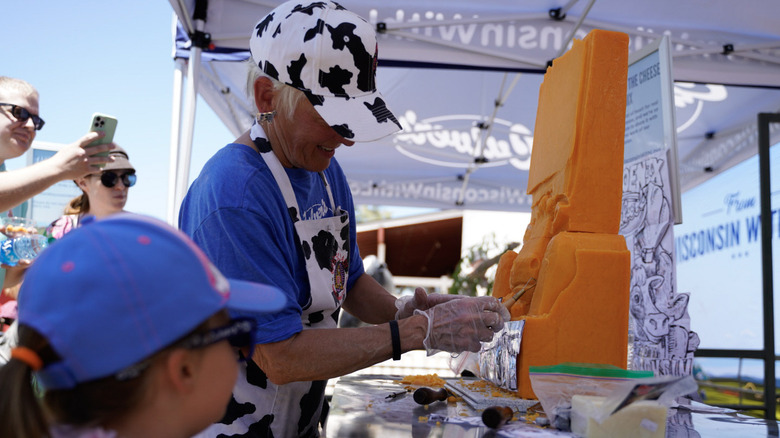 Culver's
Culver's is very proud of its Wisconsin heritage. What parts of Wisconsin is Culver's hoping to share with the rest of the country?
It's a few things. The easiest way to encapsulate it is [to] say that our love of fresh food is as strong as our love for each other. That plays out in a couple of different ways. If you think about the owner-operators in our restaurants, [it's the same] way that they love their team members. We don't have "employees" in our restaurants. We have True Blue Crew team members and they treat them like family, because that way, they're happy to be there and they can give our guests a great experience. We love our team members so that they can love on the guests. 
We love that part of it, but then we have all of these dairy land delicacies. The food part of it that we talk about, like cheese curds or fresh frozen custard, or even the ButterBurger, things that were basically invented in Wisconsin, makes us really proud and is indicative of where we come from. Everything — how we treat people, the food that we serve, and how we prepare it — all of that is because of where we come from.
Welcome to Delicious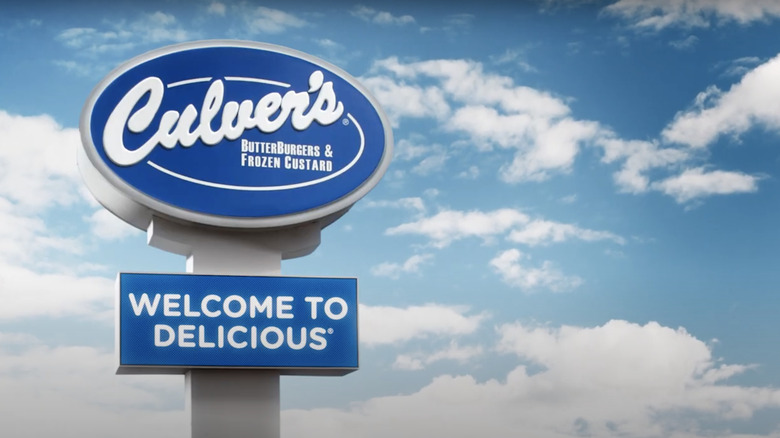 Culver's
How long has the Welcome to Delicious campaign been going?
We launched the campaign in 2011. We just surpassed the first decade of the campaign, they're into the 11th year.
What does Welcome to Delicious mean for Culver's?
It really is a combination of those two words. [There's] the "welcome," which is our outstanding hospitality that we pride ourselves on, and then "delicious" being the really unique — we call them "hometown favorites" from Wisconsin. Not only are the quality of the ingredients amazing, but the way that we prepare your food, we would never make anything until you've ordered it. You can have it any way you want and we make it fresh once you order it. [It's] very unique in the fast food space. We are very "slow" fast food.
You touched on this a little, but what sets Culver's apart from the rest of the fast food chains?
This is how we're evolving the idea a little bit ... Welcome To Delicious was already very different to us versus the rest of our competitors, but the reason that we do that is because of where we're from — our small town roots being in Wisconsin, where everyone is someone's neighbor. We have a lot of pride for agriculture. We really care about where our food comes from. All of that has influenced the way that Culver's delivers a great experience and great food for our guests. We don't think anybody else can match that experience, and nobody [else in fast food] came from a small little town in Wisconsin and is now expanded to 25 states.
What's your favorite thing to order at Culver's?
It depends on the day. Some of the beauty is the fact that I can go there four or five times a week and get something different, which is pretty awesome. The standard favorite for me is a ButterBurger cheese with a few different toppings on it, that one's great.
I'll be honest with you, there's some hidden gems, like our cod filet sandwich. We hand batter the filet in the restaurant and then prepare it for you. Our shrimp is really outstanding. [I also love our] pretzel bites, [and] fresh frozen custard. You can see it's a little hard for me to narrow it down. I had chicken tenders today, so that is your long, rambling answer.
Tour across America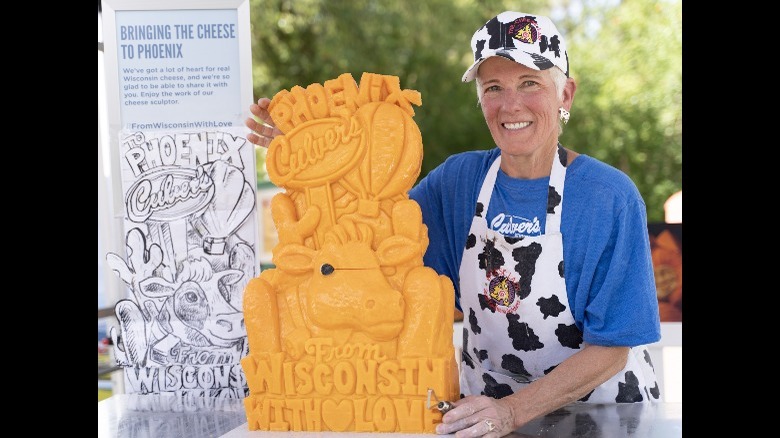 Culver
The newest part of this campaign is the "From Wisconsin with Love" tour. What was the impetus to join the food truck craze and hit the road?
We thought, "Hey, what better way to bring Culver's to people who are a little less familiar with it than by bringing our cheese curds and our fresh frozen custard to their locations and putting on a really fun event?"
It was a new, fun, creative way to export Wisconsin beyond traditional marketing tactics. This was something that we could do and have a lot of fun with, and what's really cool about the tour is the people that work at each of the events are the team members from that local area. Not only do you get to experience the great food, and there's fun activities and everything, but you get to talk to the team members and see they really are different and they love Culver's and they want everybody to be happy. It's a pretty cool event.
What foods can guests hope to get on this tour?
Two things that we are serving are our golden fried cheese curds, which are pretty outstanding. Those all come from a dairy in Wisconsin, and then we make fresh frozen custard as well to serve at the tour. You could get that with a couple of different toppings, but Craig Culver himself will tell you should try the plain vanilla because it's pretty outstanding.
What is this immersive experience?
It depends on where we're going [to determine] how many things you can do. The food is the main attraction, so we hope you come in for that, but then there's other stations. At many of these events, we have a cheese sculptor who is literally carving things out of [two] huge 40-pound blocks of cheese. That's based on the local market that we're in.
We create a really cool design and [the sculptor] spends all day carving this huge cheese block. That's really cool. We have a dairy cow at some of these, so you can take a picture, take a selfie with a dairy cow. We have a Plinko-style game where you can win Culver's swag or other fun prizes.
We have a digital board where you can learn all about Wisconsin and Culver's and a lot of other fun, small activities, places where you can take fun pictures with your family.
Giving back along the way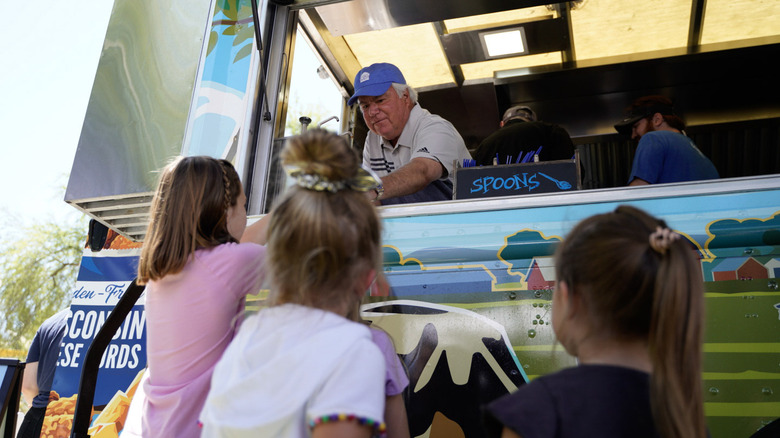 Culver's
How is Culver's giving back to the communities along the way?
That has always been a really important part of our brand, and our company is making the local communities in which we operate even better. That started way back in 1984 with Craig and Lee Culver, giving back to the community. They thought if you take care of the community, they'll take care of you.
There's been a strong emphasis on doing that forever. As part of this tour, there's always a charitable activity at each of the events. For the bigger events, we actually have guests, they vote with these tokens that you can stick in what we call the token cow, and you can vote for one of the two charities that the local community really cares about.
Then, we split up the proceeds based on how people vote. At all of the smaller activations where it's mostly just the food truck going, it's always paired with a charitable activity as well, so that we can [continue] giving back to those communities. Culver's wouldn't really do anything from an activation standpoint without some sort of community giving. It's totally baked into this event tour.
You mentioned that Culver's gets some of its products that are locally sourced from local dairies. Could you tell me a little more about that?
Cheese curds is probably our best example because we have been with the same supplier forever, LaGrander's [Hillside] Dairy. We will have a video up soon called "Curb to Counter," but it's one small dairy. It gets milk from a handful of dairies around, but they make all of the Culver's cheese curds and always have. We really respect agriculture and there is a lot of amazing agriculture in Wisconsin and some other places, but [we keep it local for] anything we can source from here, just because they're our neighbors. We believe the quality is outstanding. We will source it from here as much as possible.
Finding the From Wisconsin with Love tour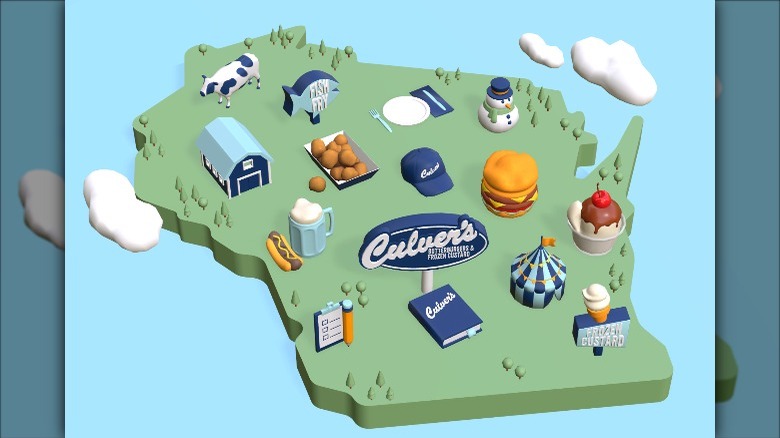 Culver's
What can someone do if they want to see their city get a visit the "From Wisconsin with Love" tour?
Go on our website and vote for your city. If you are not one of the 11 additional cities that we are going to, our 17th stop will be voted on by guests in their local community. So go on, nominate your city. We'll take the top three and then we'll have people vote on where we should go last.
For those who can't make the tour, where can they get your products?
We are now in over 850 restaurants in 25 different states. If you go on Culvers.com, you can see the full map of where we are across the country, and we open about 50 restaurants per year. Hopefully, we will be getting to your community soon if we're not already there.
Is there anything else we should know about Culver's or the "From Wisconsin with Love tour?"
I don't think so. We hope to see you out there. Come meet our amazing team members. Craig Culver himself will be at many of these events, so you can come meet him and go out and have a great time with your friends or your family and come spend some time with us.
It sounds like it's going to be a fantastic tour and a lot of fun.
Yes. We've been to five already, and we've had an outstanding time. [We have] 11 more to go and it'll be a great summer.
The "From Wisconsin, with Love" tour is going on now through the end of August. To find the stop nearest you, or to vote for Culver's to come to your location, visit the Culver's Website.
This interview has been edited for clarity.