Why It Pays To Upgrade Your Sam's Club Membership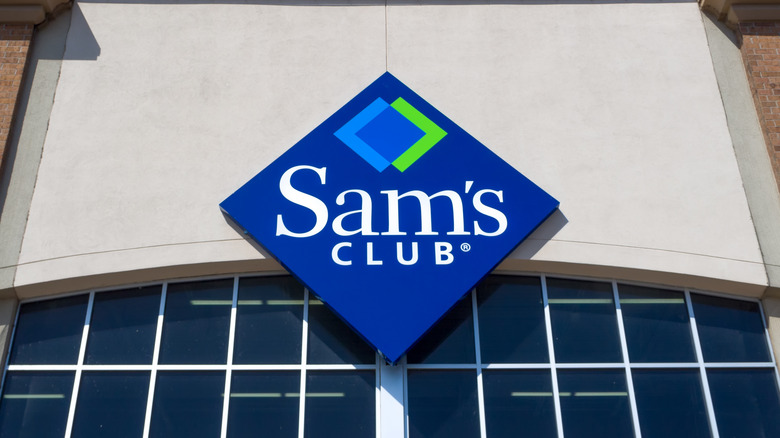 Ken Wolter/Shutterstock
With inflation in the United States hitting a 40-year high (via The Guardian), it's essential to weigh the value and cost of monthly expenses. To save money, some people may be tempted to cancel their memberships and subscriptions. One company membership you may want to consider keeping active is Sam's Club. Beyond significant savings on groceries and common household goods, other perks may make the investment worth your while.
According to CNN, big warehouse clubs like Costco, BJ's, and Sam's Club greatly benefited from the Covid-19 pandemic. With people on the hunt for groceries and household items like toilet paper, Lysol, and more, these stores provided the extra benefit of selling these items in bulk. The demand increased by people becoming members for the first time, and all-time highs regarding the number of members. For those who came in at their entry-level membership during the Covid-19 pandemic, it may be worthwhile to review the benefits of the Sam's Club PLUS membership and how it may save you even more money.
Spend now, save later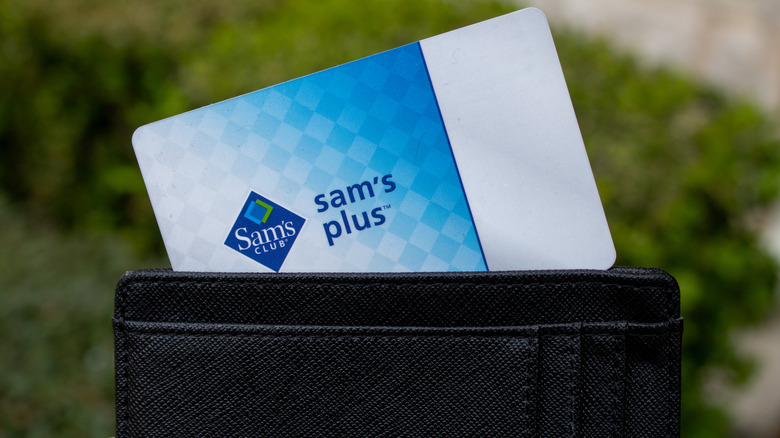 Jarrett Homan/Shutterstock
It's common for you or someone you know to have a Sam's Club entry-level membership, but are you aware of all the perks and benefits associated with upgrading to a PLUS club membership? If not, you may be surprised to learn that the perks associated with it could potentially offset the upfront cost, according to The Ascent.
In their optical center, you are eligible for 20% off a pair of eyeglasses and qualify for free shipping on contact lenses, per Sam's Club. For those familiar with the cost of prescription lenses, 20% can be significant savings. You also get other perks like free shipping and 2% back on purchases with Sam's Cash.
Everyone's financial situation will vary, so take time to do a personal assessment to see which things would best align with your needs. If the pros outweigh the cons, it may be a long-term cost-saving option worth investing in.