Nigella Lawson Broke A Major No-Bake Cheesecake Rule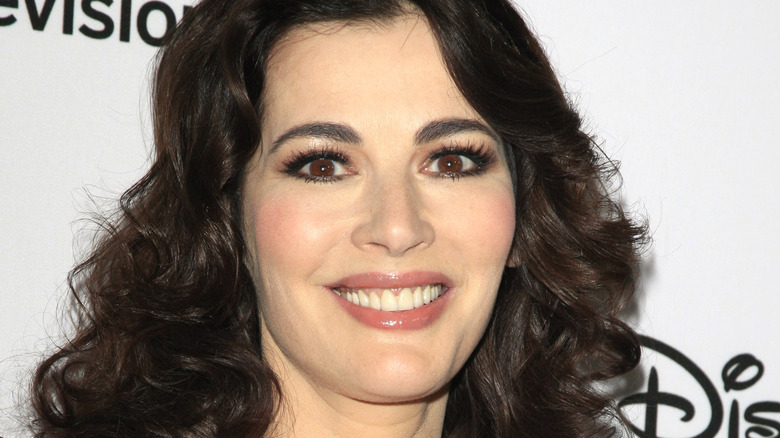 Joe Seer/Shutterstock
Nigella Lawson is a domestic goddess legend. When she penned her first cookbook, "How to Eat," the home cook and British writer dropped these pearls of wisdom: "In cooking, as in writing, you must please yourself to please others" (via The New Yorker). Lawson definitely walks her talk and doesn't shy away from the indulgent and the decadent. All you have to do is follow the culinary maven on social media to know she shares a fair number of dessert recipes. You would be hard-pressed not to find a favorite in her repertoire of sweet treats to help you satisfy the sugar bug when it bites. 
But what impresses us most about the host of "Nigella Bites" is that she isn't afraid to play with her food. Brownies with a surprisingly meaty ingredient and a chocolate cake recipe that uses Guinness are just a few highlights Lawson serves up. She definitely has a knack for turning classic desserts into something extraordinary and special. They make us hungry just thinking about them. But recently, Lawson broke a major rule when she shared her no-bake cheesecake and it definitely has her Instagram followers talking.
Nigella Lawson's grandmothers wouldn't be pleased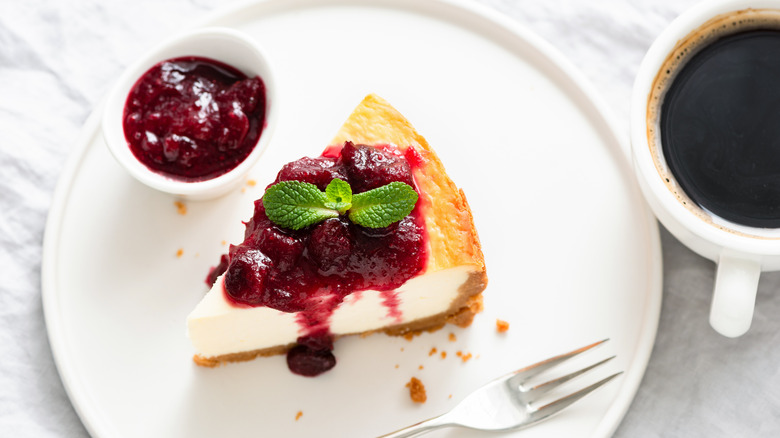 Vladislav Noseek/Shutterstock
Nigella Lawson shared an Instagram photo of cheesecake topped with a cherry topping; however, Lawson felt compelled to confess, "Both of my grandmothers would have been most disapproving of a non-baked cheesecake, but there it is." Per The Guardian, Lawson wasn't kidding. She explained her grandmother on her father's side really showed her the tips and tricks to make her London cheesecake. She noted, "I cannot tell you how much the velvety smoothness is enhanced by cooking the cheesecake in the water bath." But she goes on to share that the merits of this no-bake cheesecake outweigh the disapproval in her recipe. 
The crust uses the same ground-up digestive biscuits as her traditional cheesecake and looks thick and yummy. The cheesecake filling also calls for many of the ingredients in a baked cheesecake including cream cheese, icing sugar, vanilla, and double cream; however, the big delineator is you simply do not bake it in a water bath as you would a classic cheesecake (via Simply Recipes). Lawson does advise avoiding cherry pie filling for the topping and opted for a French cherry conserve instead.