Here's How Many Emmy Awards Ina Garten Has Really Won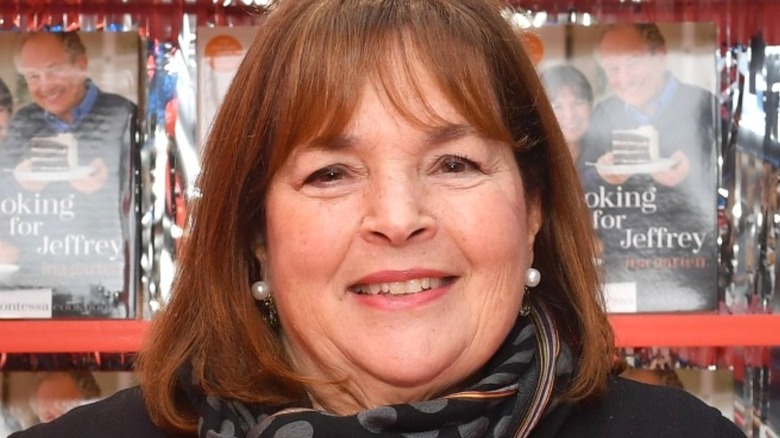 Noam Galai/Getty Images
If you're a fan of watching star chefs cook onscreen, there is no doubt you're familiar with Ina Garten and her highly acclaimed show, "Barefoot Contessa," which recently aired its 28th season on Food Network. Garten is an acclaimed cook and author loved by many for her poise and accessible recipes, which she shares with millions on television and in her more than one dozen cookbooks. While some of her fans may prefer to prepare her renowned roast chicken recipe or iconic American flag cake while referring to the pages in her books, others may find more enjoyment in watching her hit show. 
Whether it's for Garten's humble attitude about fame or her signature East Hampton style, "Barefoot Contessa" certainly has a way of drawing viewers in — 1 million per episode, to be exact (via Yahoo). Garten strives to make her recipes accessible to the everyday home cook, and it seems to be exactly that philosophy that has granted her more than one culinary accolade.
In June, Garten won an Outstanding Culinary Series Daytime Emmy award for "Barefoot Contessa." Considering Garten's steadfast onscreen popularity over the last two decades, you're likely wondering if this was the first Emmy the celebrity chef has won.
Garten has won 7 Emmy awards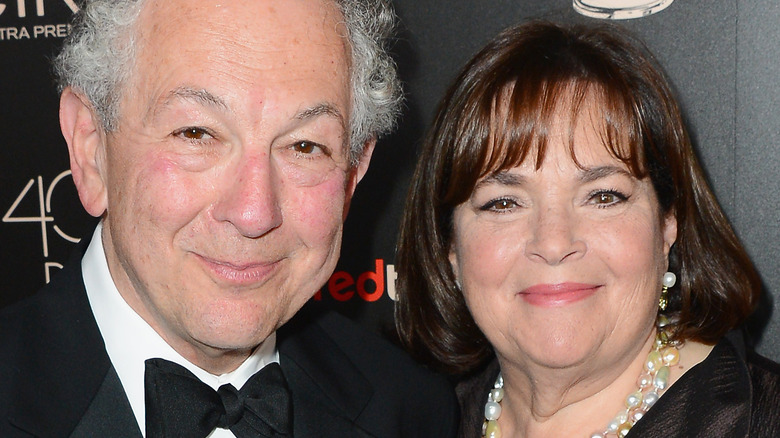 Mark Davis/Getty Images
Garten's most recent award was her seventh Emmy overall. According to IMDb, the TV personality won other Outstanding Culinary Series Emmy awards in 2021 and 2015 (though the award was titled Outstanding Culinary Program that year). "Barefoot Contessa" began airing in 2002 and hasn't stopped since, "making it the longest-running daytime program on Food Network," per Daytime Confidential.
Garten has also repeatedly been recognized by the Daytime Emmy awards for her hosting talents. She won Outstanding Culinary Host in 2021 and 2017, as well as Outstanding Lifestyle/Culinary Host in both 2010 and 2009. 
It's clear from these numerous awards that Garten is doing something right. Whether it's her belief in what cooking is all about, which she says is to bring people together, or her thoroughly tested recipes, her 3.6 million Instagram followers offer some hints about what's behind her popularity. Back in 2021, Garten posted an announcement that "Barefoot Contessa" was coming back for another season, and fans made their happiness clear. One user wrote, "Truly an inspiration to me, thank you Ina for being a joy and mentor to me in the kitchen and in life."