Why Ina Garten Doesn't Care About Fame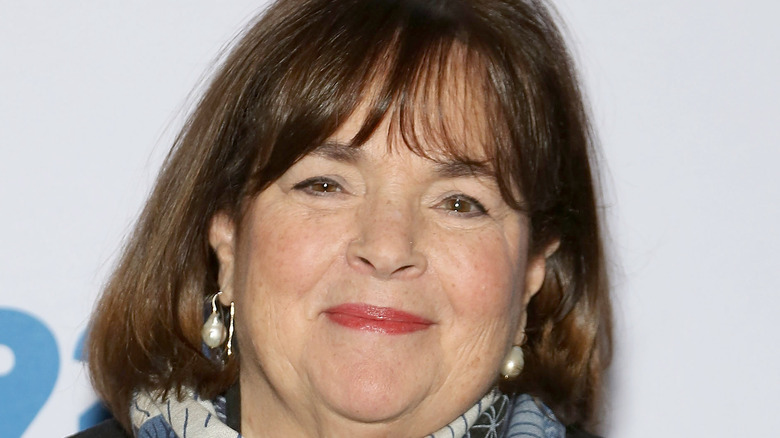 Manny Carabel/Getty
Ina Garten isn't just a celebrity chef — she's practically a household name. One fateful day in 1978, the famous foodie and erstwhile White House nuclear policy analyst purchased a Long Island specialty food store on a whim, inadvertently launching Garten's brand in the process (via Food Network). The name of the store? The Barefoot Contessa. After substantially growing her business, the New York native published her first cookbook in 1999 at 51. The name of the tome? "The Barefoot Contessa Cookbook." The bestseller increased Garten's culinary cachet even further.
Known for her affectionate nature and sophisticated recipes, Garten has accumulated a legion of devoted fans. Even celebrities adore her! From Garten's friendship with Taylor Swift, to her bond with Tina Fey, the Hamptons hostess has her fair share of famous fans and familiars. Not to mention, despite her lack of formal culinary training, the Food Network star has earned the admiration of even the most critical celebrity chefs. While a number of people believe Garten can't cook, the late legend Anthony Bourdain once referred to Garten's show as "legit and instructive," sharing with Refinery29, "If you do as Ina does, chances are you are going to get a good product ... I got real respect for her." At the end of the day, while she may be globally respected and beloved, Garten doesn't care much about being famous.
Ina Garten cares most about the impact her work has on others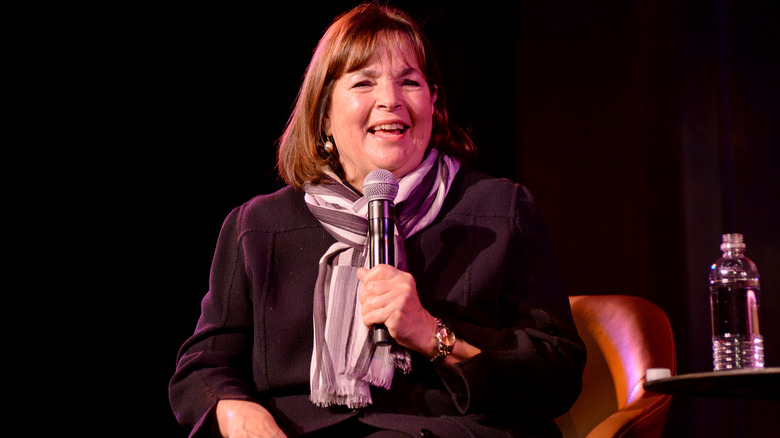 Brad Barket/Getty Images
Even after skyrocketing to stardom, some famous figures are able to stay humble and down-to-earth — and Ina Garten is apparently one of them. The TV personality prefers never to watch herself on TV, as noted by Showbiz CheatSheet, and she views her show as more relatable than aspirational (via Time). To top that off, for her final meal, the Barefoot Contessa would choose to nosh on a humble hot dog. "Maybe with French fries, since it's the last meal," she revealed in an interview with Kitchn.
One of the main reasons Garten doesn't let fame get to her head? She doesn't feel that being a celebrity adds much to her life. "I don't think being famous ever makes anyone happy," Garten shared with People. On the other hand, the culinary maven does care about the impact that her work has on other people. "Cookbooks give people the tools to do something for themselves, and it makes them feel good," she shared. "I love when people stop me and say 'I made your tomato tart, and everybody loved it.'" Has Garten had an impact on your life?