You Shouldn't Forget Baking Sheets In The Oven. Here's Why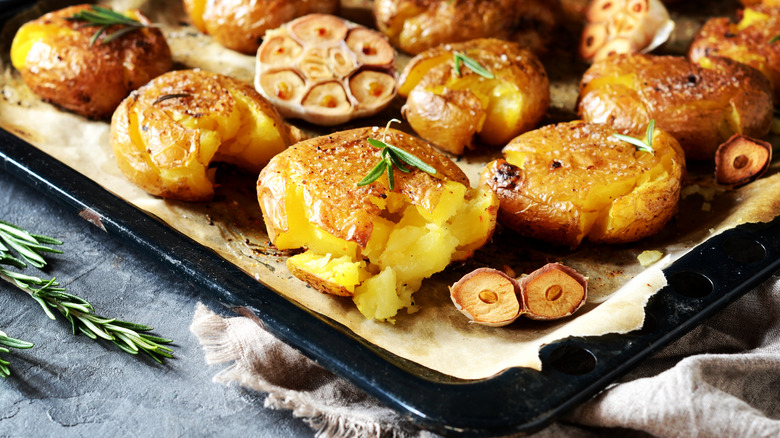 teleginatania/Shutterstock
Preparing a delicious, successful meal is everybody's goal when they step inside the kitchen, with many never stopping to assume the potential risk factors cooking brings. Though you shouldn't stop enjoying the activity, it's important to exercise the mantra of "better safe than sorry." 
According to the National Fire Protection Association, fire departments responded to an average of 172,900 cooking-related home fires every year from 2014 to 2018 in the United States alone. The fires resulted in 4,820 civilian injuries, 550 civilian deaths, and more than $1 billion in property damage. The lead cause of these fires was equipment being left unattended, but many other factors, including failure to clean, abandoned material, and combustibles too close to the heat source contributed.
With 87% of these deaths directly related to ranges, it's vital that precautions are taken to ensure safety while in the kitchen. One particular safety measure involves items placed in the oven itself.
Safety first!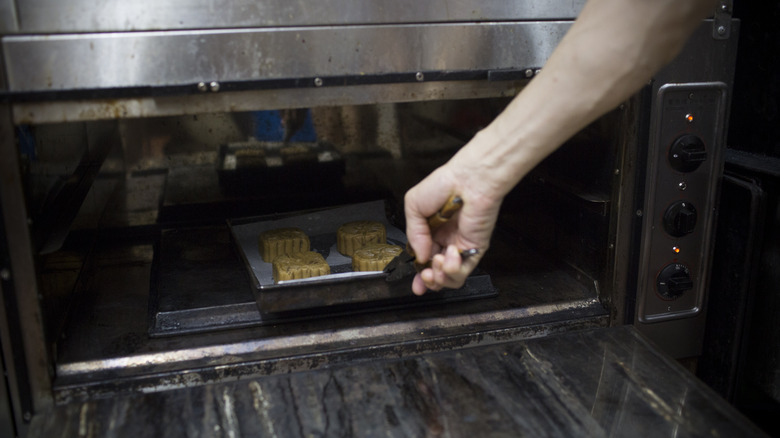 Bloomberg/Getty Images
Per Cooking Light, a common yet harmful mistake chefs make is forgetting to use a baking sheet in the oven. If you're not keen on placing crusted foods such as pies or pizza directly on a sheet, you can place one on the rack underneath as well. The point of doing so is to prevent buildup caused by liquid and fallen ingredients at the bottom of your oven. Along with debris causing smoke and nasty smells, it can also lead to a fire if not properly addressed, according to Oven Clean.
The good news is that if you've been cooking without a baking sheet thus far, there is still time to address it. Be sure to thoroughly clean the inside of your oven to remove dripped foods, and make it a point to remember a baking sheet the next time around. Following these steps can help ensure you don't catch the kitchen on fire and can help keep you and your family safe.