The Real Reason Alex Guarnaschelli Places A Baking Sheet Under Her Cake Pans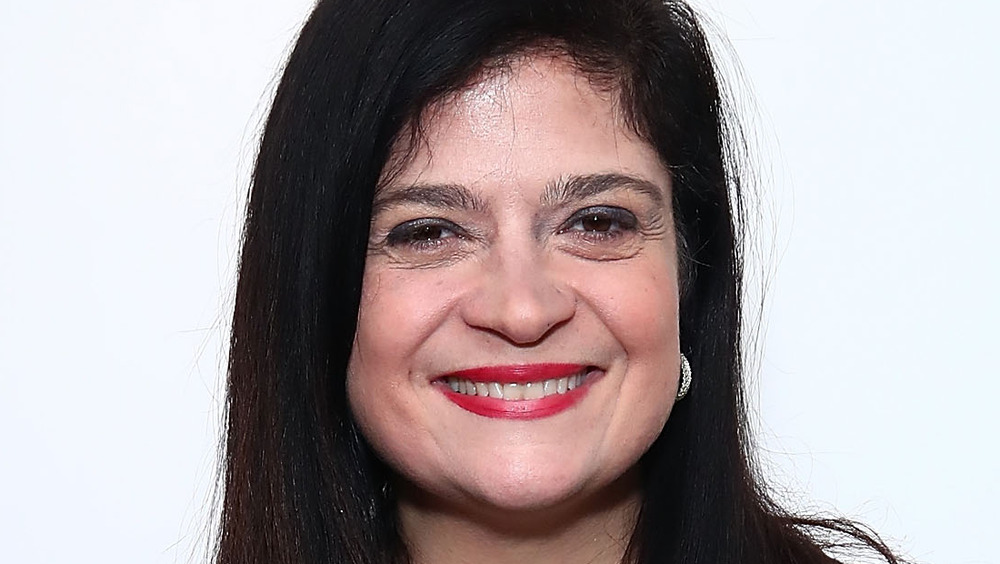 Astrid Stawiarz/Getty Images
Every baker — from the amateur home cook to the professional chef — has their own secrets for the best made-from-scratch cake, whether it's a basic vanilla cake or an intricate multi-layer creation. Famous pastry chef Christina Tosi of Milk Bar swears by baking her cakes in a sheet pan before cutting it into perfect circles for a layer cake. Ace of Cakes' Duff Goldman told Food & Wine that the best way to keep your cake moist is to add butter and vegetable oil. And Ree Drummond — a.k.a. The Pioneer Woman — confessed she uses Duncan Hines boxed mix for her beloved chocolate cake recipe (via Food Network).
Even Alex Guarnaschelli has a few tricks up her sleeve when it comes to baking cakes at home. One of her top tips? Putting it on a baking sheet before sliding it into the oven. Here's why the Chopped judge recommends doubling up on bakeware the next time you're on cake-making duty.
The baking sheet keeps your cake steady while it bakes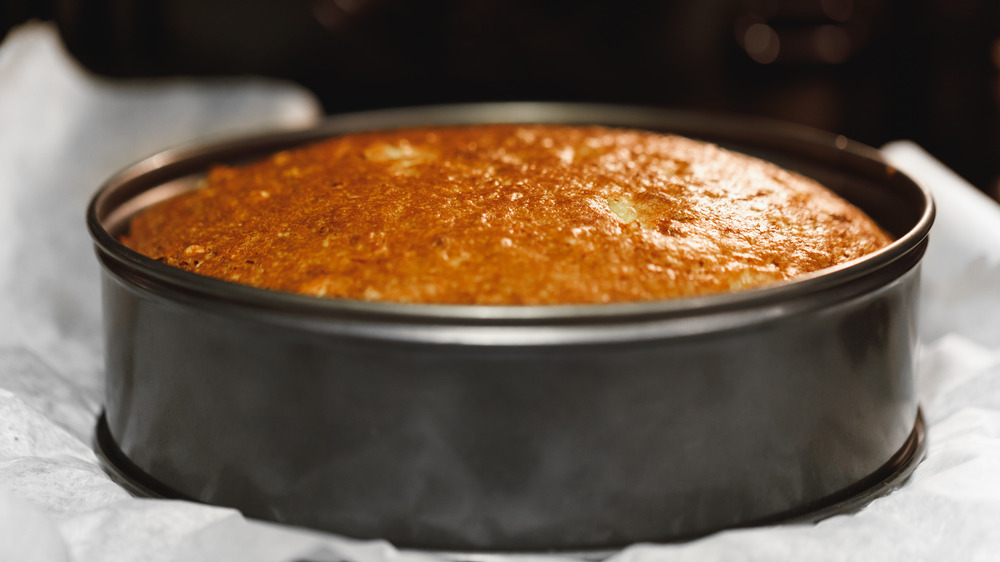 Shutterstock
When a fan asked Guarnaschelli why she places cake pans on a baking sheet before putting them in the oven, she explained that it helps keep the cakes level while they're baking and while you're moving them around. "I like carrying the cakes evenly on a tray and putting in the oven together like that," she tweeted. "It always makes me feel more steady." However, the chef notes that she doesn't do this every time.
Another reason to put a baking sheet under your cake pan? It can catch any spills or stray drops, SF Gate explains. If you're worried about your cake overflowing from the pan, placing a baking sheet underneath of it acts as a protective layer so you don't end up spending hours scrubbing hardened-on batter off the floor of your oven. You can put the sheet directly under your pan or on the oven floor itself. Brilliant.