Geoffrey Zakarian's Best Rule For Any Kitchen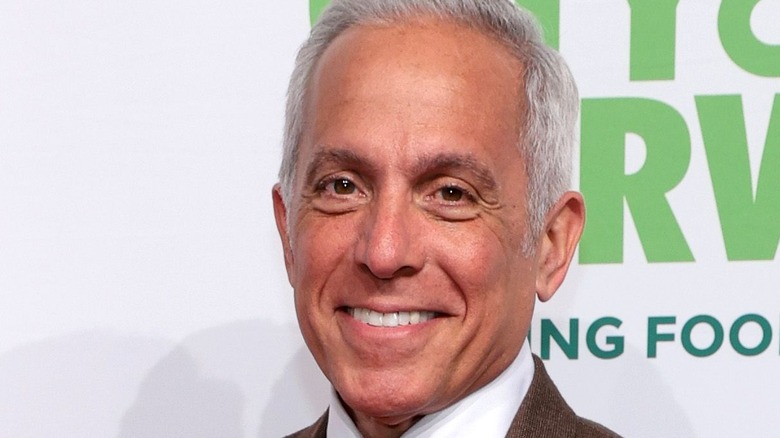 Dimitrios Kambouris/Getty Images
Geoffrey Zakarian is a man of many talents, oozing style and sophistication while also being a powerhouse in the kitchen. After getting his start at the famed restaurant Le Cirque, Zakarian went on to open both TOWN and Country restaurants. Both were awarded 3 stars by the New York Times, with the latter earning 1 Michelin star (via Geoffrey Zakarian). 
After spending years in kitchens, Zakarian added "Chopped" judge and co-host of "The Kitchen" to his resume. When he isn't busy hosting his new Food Network show "Big Restaurant Bet," he's connecting with his fans on social media. Zakarian's Instagram is filled with impressive workout routines, drool-worthy recipes, and sweet messages to his family. Fans especially love when he shares about some of his favorite dishes, like pavlova and profiteroles. 
With his plethora of cooking expertise, it's no wonder fans were eager to hear his latest kitchen advice. Zakarian recently showed some love to his Twitter followers by sharing his number one rule in the kitchen. 
Always be prepared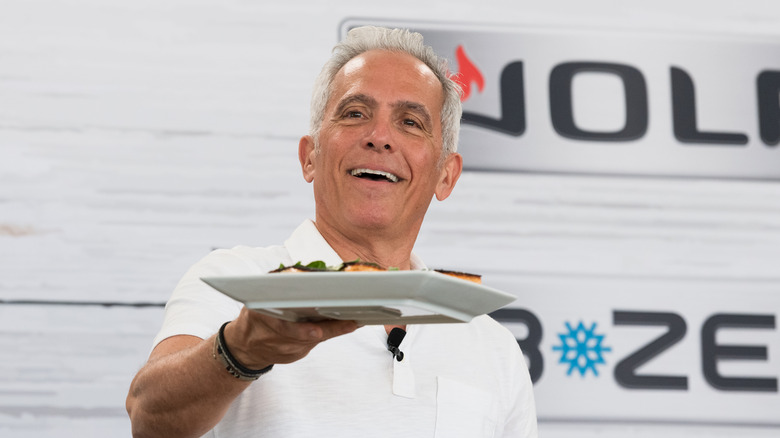 Jason Koerner/Getty Images
Geoffrey Zakarian shared his best tip in the kitchen, and it's pretty straightforward: prepare, prepare, prepare. "Preparation is crucial," Zakarian tweeted. "The best saying to live by in a restaurant kitchen – I would rather be looking at it, than looking for it."
Even though Zakarian was referring to a restaurant kitchen, his advice applies to home cooks as well. One follower commented that preparation is the key in all professions, and we agree. We can credit the Scouts for introducing the "Be prepared" motto we should all try to live by. 
According to his Reddit AMA, Zakarian's two must-have kitchen items are a large cast-iron skillet and a Dutch oven. Both items are essential for cooking up a variety of vegetables and proteins. Zakarian takes being prepared so seriously that he sells kitchen products designed to help home cooks master their skills; his all-purpose Santoku knife is available on QVC to make slicing and dicing a more enjoyable task. Once everything is prepped, cooking up a wonderful meal will be easier than ever.