Silos Baking Competition Winner Annie Paul Names The One Ingredient She Can't Live Without - Exclusive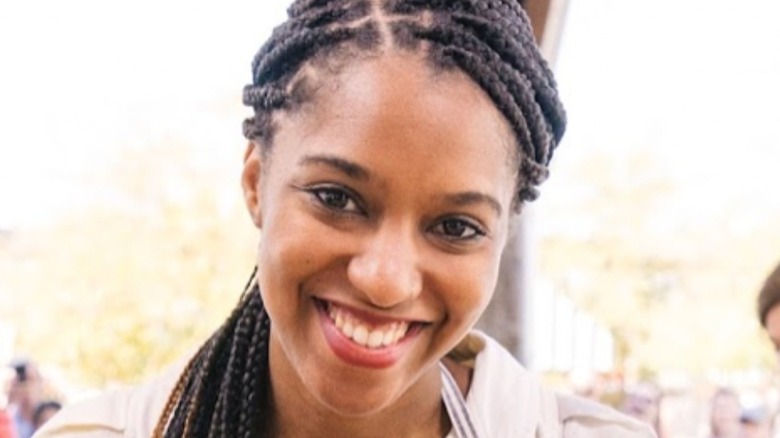 Courtesy of Magnolia Network
Sometimes all you need is some popcorn and an entertaining baking show to make your work week better. "Silos Baking Competition" is that must-see foodie show on Magnolia Network, with the response from fans being nothing short of fantastic. The one-hour television special features six contestants in Waco, Texas, along with some familiar faces at the judges table. Joanna Gaines, Zoë François, and Andrew Zimmern eventually crowned the winner, Annie Paul, for her summer berry bars. She took home the prize of $25,000, bragging rights, and the production of her summer berry bars in Silos Baking Co.
During an exclusive interview with Mashed, Paul revealed the hardest part about the competition and shared that there was even a secondary recipe she considered baking on the show — a country Danish. The contestant also talked about all things baking, including the one baking ingredient she just can't live without. If you have any guesses, now's the time.
Annie can't live without vanilla extract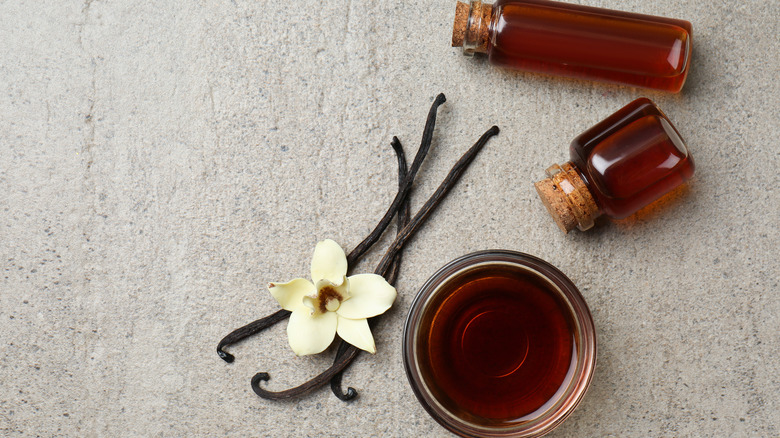 Aquarius Studio/Shutterstock
When we interviewed both Annie Paul and Zoë François, Paul explained that one ingredient just stands out over the rest. She said, "[My choice] would probably be vanilla. If I didn't have pure vanilla extract, vanilla bean ... " 
François chimed in and agreed, as she added, "Always. It's a brilliant answer. I put vanilla in absolutely everything. It's probably one of the staples. That, and I don't know that I could go on living without chocolate, too." We understand that — who could ever go living without chocolate?
According to Bon Appétit, pure vanilla extract is created by soaking vanilla beans in an alcohol solution, which extracts the flavor from the orchid. The FDA requires vanilla extract to be comprised of a minimum 35% alcohol and 100 grams of vanilla beans per liter, so if you're searching for extract in the store, make sure to check for additives such as artificial colors or sugar. As Paul said, pure vanilla extract is the ultimate baking ingredient for any sweet treat!
"Silos Baking Competition" is available to stream on discovery+. Head to Zoë's and Annie's Instagram pages to keep up with their current projects.