Why Rachael Ray Makes A Tiny Patty Before Cooking A Batch Of Burgers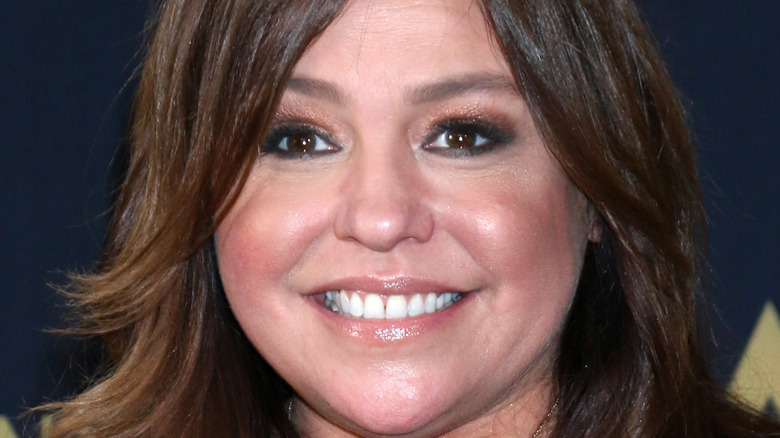 Kathy Hutchins/Shutterstock
From her years as an iconic personality not only on Food Network but also in cooking magazines and books, Rachael Ray always has a savvy kitchen tip at the ready. When it comes to giving kitchen advice for new cooks, for example, Ray recommends skipping multi-piece pot sets and instead choosing a few specific workhorses to begin with. When you're making stovetop rice, she says on Instagram, don't lift the lid too early. And when you're searing a steak, be sure to let it come to room temp before it hits the hot pan (via Instagram).
Recently, Ray also dispensed a game-changing nugget of advice for burger days: When she makes burgers at home, she starts out by frying up a miniature patty. This isn't the animal-loving chef's way of feeding her pets or expanding her dog food line — there's actually a genius culinary reason to begin with a baby burger before browning up the bigger beef.
The truth behind Rachael Ray's best burger hack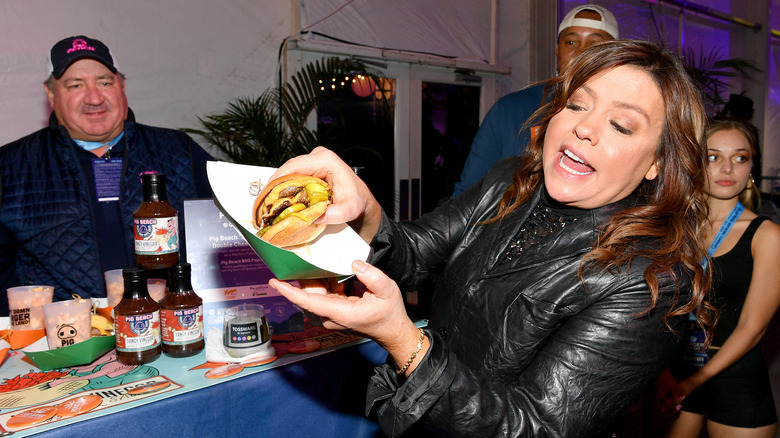 Dia Dipasupil/Getty Images
No need to guess how Rachael Ray really feels about burgers: "I'm a burger-obsessed person," the "30 Minute Meals" star told Food Network. And, in a roundup of celebrities' best cooking hacks, Ray proves her obsession by sharing a secret for nailing the seasoning on homemade burgers. Since you shouldn't taste the raw meat, she recommends cooking up a mini-burger first as a quick test, per People.
"Make a little patty about the size of a quarter, and place it in a hot skillet — it'll cook in less than 30 seconds," she told the magazine. "Now you can make sure the burgers have the right balance of ingredients before cooking them all."
And making sure your seasonings are spot-on is particularly important when you take your burgers as seriously as Rachael Ray. One of her favorite burger recipes, aptly called "A Burger for Rachael," contains not only Worcestershire sauce and fennel seeds in the patty but also olive tapenade and basil as unique toppings (via Food Network). And her recipe for a blue cheese and onion burger left Instagram drooling — so luckily her mini-burger hack shows us how "quality control" can be a perfect excuse to also sneak a taste.