The Lunch Box Jennifer Garner Swears By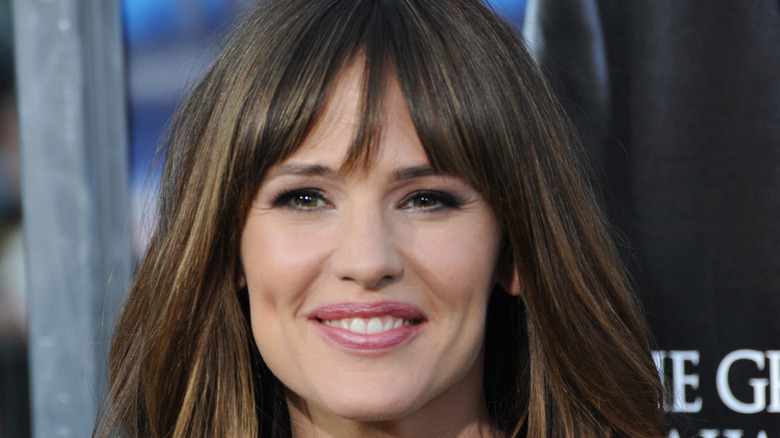 Jaguar PS/Shutterstock
We may receive a commission on purchases made from links.
It's finally here — the most wonderful time of the year. At least for parents who are ready to send their kids back to school. Perhaps, the excitement is building in your household and you've started purchasing notebooks, No.2 pencils, crayons, glue sticks, and all the wonderful items that scream school is back in session. Of course, one item the kids get excited about picking out is a new lunch box. According to Smithsonian Magazine, the concept of a kid's lunch box started to germinate in the 1880s with children using old cookie tins or tobacco boxes to mimic their dads' lunch containers. The idea of a lunch box just for kids eventually found legs and in 1935 Mickey Mouse found himself on one. 
Per NPR, fast forward to 1950 and the lunch box took off. Makers like Aladdin and Thermos started adorning metal lunch boxes with images that appealed to youth. Allen Woodall, the found and curator of the Lunch Box Museum in Columbus, Georgia told the news outlet, "The Partridge Family, the Addams Family, the Six Million Dollar Man, the Bionic Woman — everything that was on television ended up on a lunch box." 
Lunch boxes have come a long way since those firsts, with insulated cloth versions and bento boxes dominating lunch rooms. But if you are still searching for the "it" lunch box of this school year season, Jennifer Garner recently took to Instagram to share the lunch box she swears by for her kids.    
The year of the Hyrdro Flask
Garner not only kicks butt as the iconic Sydney Bristow from the early 2000s hit "Alias," but the mom of three shows the social media world that she's also pretty awesome when it comes to packing up lunch for her kids. In an Instagram video that has received 453,286 likes and counting, Garner demonstrated what will surely be hailed as legendary lunch box skills as she packs up her kids' Hydro Flask Insulated lunch box cooler with popcorn, veggies, a sandwich, one of her Once Upon a Farm cold-pressed smoothies, which she insists will definitely get eaten, and a mom note. We know, best part of the entire lunch!
Some celebs couldn't hold their comments back, like  Holly Robinson Peete who declared "BOSS MOM TINGS!" and Rita Wilson who cooed "You are precious and hilarious."
If Hydro Flask sounds familiar, that's because its been trending, but mostly as a reusable water bottle, which made our list of top 24 water bottles of 2022. Now that Garner is touting the lunch box, we imagine this product may also follow suit.
Amazon reviewers agree with Garner, with one verified buyer sharing, "Real nice quality and you can tell will keep things cold for the entire day. Hydroflask for the win once again." Even if it is a bit pricey, reviewers still seem happy with it as it currently has an overall rating of 4.7 out of 5 stars.