Reddit Is Divided On Who The Ultimate Top Chef Would Be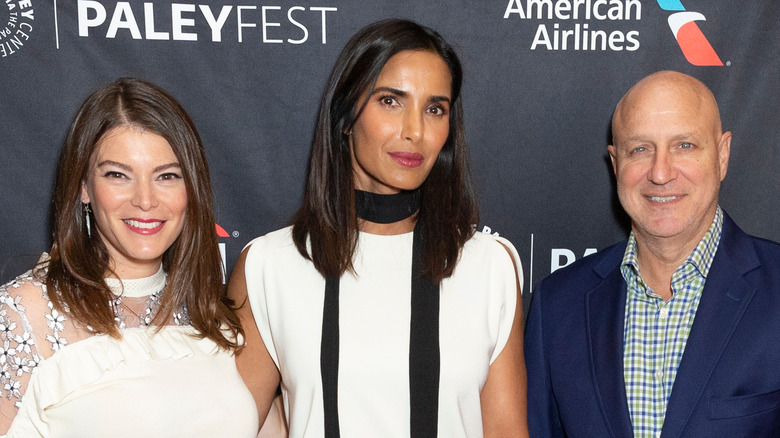 lev radin/Shutterstock
Hundreds of people try to get cast on "Top Chef" each time a new season is announced. But believe it or not, fewer than 300 applicants have actually made the cut over the years. According to Top Chef Stats, a grand total of 259 chefs have graced fans' television screens since the Emmy award-winning Bravo series first debuted in 2006 (per IMDb), meaning there are more types of pasta in the world than there are culinarians who can put the cooking competition on their résumé.
Having the skills to be selected for the show is a feat in and of itself. And while contestants don't necessarily have to win "Top Chef" to become famous, it certainly doesn't hurt to hold the title, either. As of this writing, only 19 competitors have earned the elusive right to call themselves a Top Chef, with the most recent addition to the group being Season 19 winner Buddha Lo.
Of course, Lo and his fellow Top Chefs demonstrated a number of reasons why they were deserving of their big wins during their respective seasons — but who would be the champion amongst champions if they were pitted against each other in competition? Such was the question Redditor u/Brilliant_Gur8109 posed to their fellow "Top Chef" fans. Unlike their thoughts on the time "Top Chef" Season One went too far, fans were a bit divided in who the ultimate champ would be.
Several names were thrown into the ring
"Top Chef" judge Tom Colicchio has shared why there isn't "Top Chef GOAT" season. However, that hasn't stopped fans of the long-running reality cooking series from theorizing which previous winner would be victorious in a competition against their fellow champs.
Taking to Reddit on June 5, user u/Brilliant_Gur8109 asked: "Who would be the ultimate top chef in a season with all the prior top chef winners?" As is often the case on social media, a number of fans chimed in to share their varying opinions on the matter. Some, like u/Beserked2, found it difficult to choose an ultimate winner. "It's hard to decide between Melissa, Buddha, Michael V and Kristen," they wrote, though for others, the answer was fairly cut-and-dry. "The answer is Stephanie Izard," u/Sdsdds16 confidently claimed, while another Redditor pegged Brooke Williamson as the ultimate T.C. champ because of how many of her fellow winners she's taken down on Food Network's "Tournament of Champions." Michael Voltaggio, Richard Blais, and Mei Lin were also popular contenders discussed in the thread.
Though we may never get an actual showdown between all 19 "Top Chef" winners, the internet does have some factual insight on who the ultimate Top Chef may be. According to Top Chef Stats, Season Nine winner Paul Qui and All Stars Season 17 champ Melissa King have the greatest win percentages out of the entire field of 259 contestants, statistically making them the GOATs of the series.