Bake Off: The Professionals Is Looking For New Contestants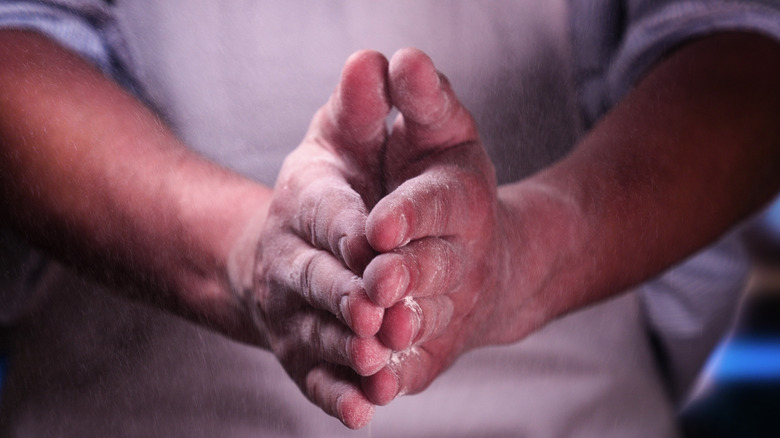 dkHDvideo/Shutterstock
Since its inception in 2010, "The Great British Bake Off" has become one of the most popular baking competitions of its time. With 12 seasons and 6.9 million viewers not including Netflix (via Variety), "Bake Off" is celebrated from Bristol to Boston and beyond. While the original series follows 12 bakers as they compete for the title of the U.K.'s Best Amateur Baker, "Bake Off" also has a handful of spinoffs including bake offs in America, New Zealand, and Australia, and a recent stage production titled "The Great British Bake Off: The Musical."
While viewers love the relatability factor that comes with watching average people bake extraordinary pastries, one spinoff, "Bake Off: The Professionals," is a high-stakes competition that follows some of the world's finest pastry chefs as they battle for the title of the U.K.'s Best Professional Baker. While it's no "Hell's Kitchen" or "Iron Chef," it is markedly more competitive than the original production. In contrast to GBBO, "The Professionals" contestants work in pairs instead of flying solo. In 2022, it was teammates Kevin Marimon and Nathan Rave who entered the winners circle. Although Season 5 ended in July, the GBBO franchise is already casting for the next season of its ultra-competitive spinoff series. (per Instagram).
There are requirements to be on Bake Off: The Professionals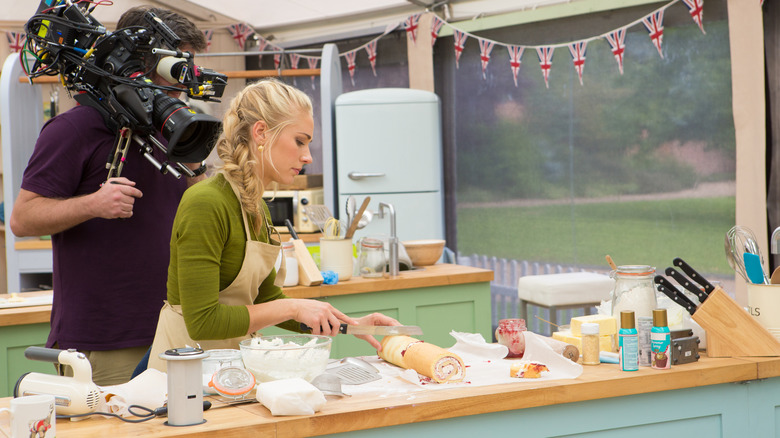 Comic Relief/Getty Images
According to the casting call for Season 6 of "Bake Off: The Professionals," the competing duo must include a team captain and one assistant pastry chef. Each pair will represent the team captain's current employer, but if they're not part of a formal establishment, the show's production company, Love Productions, will select a team name. To be considered for a spot on the show, applicants must be a pastry chef, chocolatier, or pâtissier by trade. Former teams, chefs, and establishments who were previously on the show are not excluded from applying again, meaning fan favorites may just have another shot at taking the cake.
Although there's not yet an official air date for the next season of "The Professionals," the casting notice confirms that the show will return in 2023. Applications are open until Friday, September 16 and while there may be no cash prize at the end of the competition, Decider reports that both winners and losers of the show are known to monetize their success off-screen — so it would seem almost everyone wins in some way!