Wendy's Announced Some Exciting New Deals For September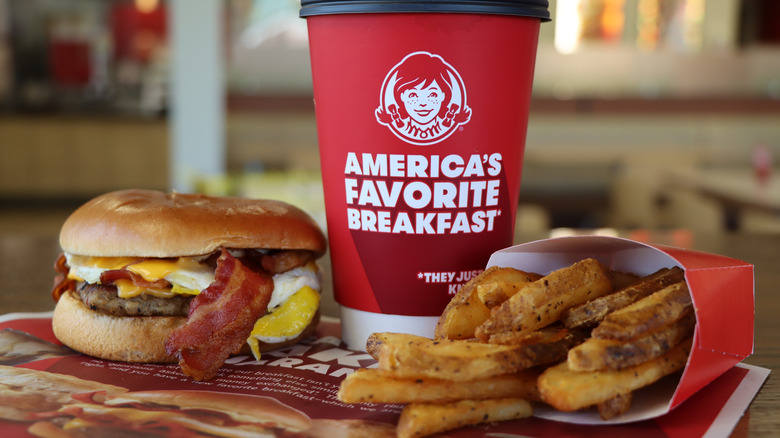 Deutschlandreform/Shutterstock
While Wendy's is not generally known for changing up its menu, the fast food restaurant is revered for its deals. A Jr. Bacon Cheeseburger and medium fry both cost $1.99 at most locations, making Wendy's a cheap spot to get some food on the fly. And who could resist the Wendy's 4 for $4 customizable combo? In today's economy, most would agree that's a steal.
But on rare occasions, the restaurant will shake things up a bit and add a new menu item, like the strawberry Frosty and Homestyle French Toast Sticks. To the disappointment of some, a new burger is not currently being thrown into the mix this September, but Wendy's is kicking off the football and back-to-school seasons with some big menu deals. The fast food company released its five September specials, with an October DoorDash tease regarding the $5 Biggie Bag, too. Per QSR, the Biggie Bag deal will be even bigger. 
If you're a Wendy's fan and don't have the app, you'll probably want to download it after hearing about the September specials.
September is about the BOGO deal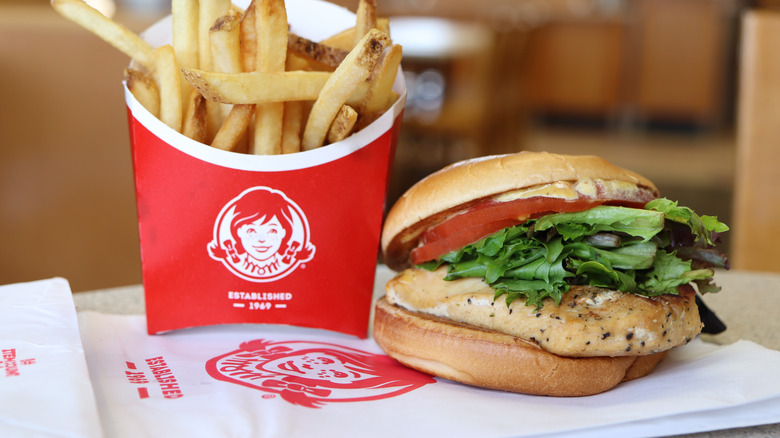 Deutschlandreform/Shutterstock
QSR reports that those who use the Wendy's app are going to be the talk of the town — or at least the school. Now through September 25 you can get a BOGO deal on breakfast sandwiches once a week. Choose from the sausage, egg, and cheese or bacon, egg, and cheese biscuits. Wendy's is all about sharing this September because you can also buy one premium sandwich and get one for just $1 when you order with the app. If you're wondering exactly what a premium sandwich is, Reddit reports that it's any sandwich not on the value menu or any sandwich that comes with a meal.
Aside from these BOGO deals, Wendy's is offering its "Fries & Football" special, offering one free large fry with any $10 purchase. You can enjoy this deal once a week and like the other deals, it must be ordered through the app. For those of you who are rewards members and love breakfast, you can earn double the rewards points with a French Toast Stick order. The catch? You guessed it. You have to order through the app, and quickly because this deal expires on September 11.
Finally, Wendy's reports that Boo! coupon books will be back soon, and if you don't remember, these books hold five free Frosty coupons and cost a buck. Purchases of these books support the Dave Thomas Foundation for Adoption.