The Season When Top Chef Changed Forever
Since its launch in 2006, "Top Chef" was a minimally scripted and competitive TV show where contestants embraced the strict time limits akin to that of busy restaurant kitchens. But there was one season where the show changed forever. In 2018, TV Over Mind published an article highlighting the changes that came about on the cooking competition series over 12 years and 16 seasons. One of the biggest changes noted was that "Top Chef" moved away from its food-orientated austerity. It instead became more drama orientated — an essence that sells reality shows today.
Joshua David Stein, an avid "Top Chef" aficionado, begs to differ (via The Eater). Stein feels that it was after Season 10 that "Top Chef" changed, and in his opinion, it was at this point that it became less about the drama and more about culinary prowess. The former and the latter perspectives represent two schools of opinion. For this reason, we look to a season where tactile changes were made that influenced the course of the show throughout its longevity.
Who did not deserve to be on Top Chef?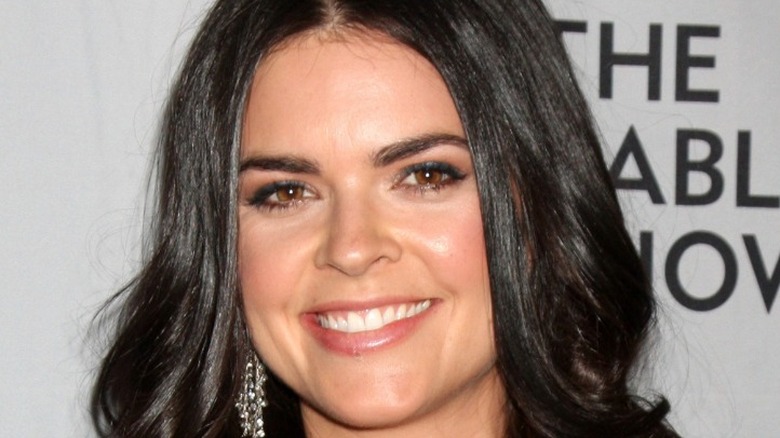 Kathy Hutchins/Shutterstock
"Who Deserves to be Here" was the title for Season 1, Episode 1 of "Top Chef." While the season began with host Katie Lee, the Bravo network would end up deciding that it was Lee who did not deserve to be there. One of the reasons was because of her nerves and a rapidly beating heart every time she had to send contestants home (bless her), per Cheat Sheet. She was replaced by Padma Lakshmi at the end of the season.
Ken Lee, a contestant in the first season, did not deserve to be there either. Ken triggered this decision after he tasted his sauce with his finger instead of using a clean spoon. According to MIC, that misdemeanor was a minor transgression compared to what is currently allowed to slide, and perhaps symbolic of today's more relaxed standards. Last but not least, Season 2 of "Top Chef" upped the ante. Instead of using raw talent, the brand brought on trained chefs, per Screen Rant.
We have the changes implemented in Season 2 to thank, it seems, for one of the "longest running TV shows," per Men's Health. Sixteen years and 19 seasons later, "Top Chef" is, as Auguste Escoffier School of Culinary Arts put it, "one of the most popular cooking competitions on television."