The Big Change Coming To Top Chef Season 19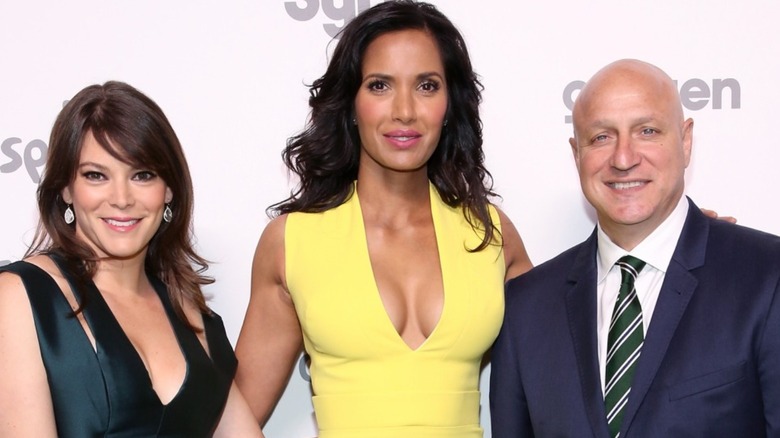 Robin Marchant/Getty Images
Fans of "Top Chef" certainly noticed a few changes to the show in Season 18, which began filming in September of 2020 during the coronavirus pandemic and a time of civil unrest in Portland, Oregon (via USA Today). Oh, and it was also peak wildfire season. The most obvious changes were the size of the kitchen to help with social distancing, a pared-down Restaurant Wars, and curbside pickup at Whole Foods instead of the usual mad dash for ingredients. These elements took a bit of drama away from the cooking competition, which The Ringer praised, noting that the show moved "away from cutthroat competition, and toward camaraderie and a celebration of craft."
Hopefully the friendliness between chefs will continue into Season 19 of "Top Chef", which is set in Houston, Texas and premieres Thursday, March 3 at 8/7c on Bravo. Like the previous season, head judges Padma Lakshmi, Tom Colicchio, and Gail Simmons will be joined by a panel of "all-star" judges, which started as a "pre-COVID vaccine necessity," but was so popular that they will continue it this season (via Variety). Another change from last season that remains is the size of the kitchen, but with one new twist.
The chefs will have a say in the ingredients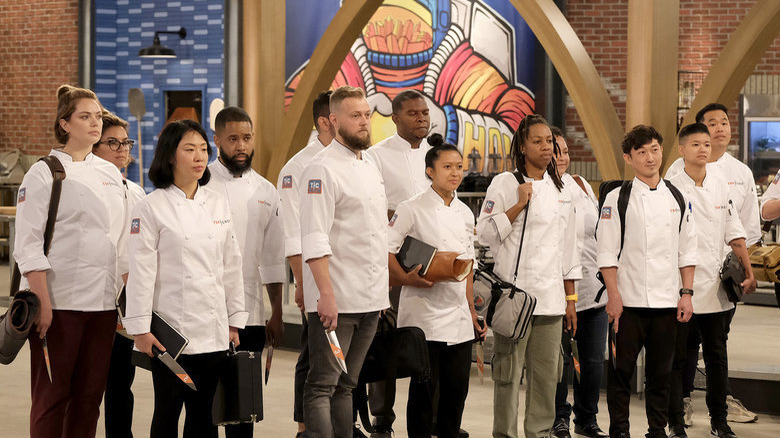 David Moir/Bravo
"Top Chef" has filmed in Texas once before during Season 9, which began in Austin and followed the chefs as they traveled throughout the state, but never to Houston. As Padma Lakshmi alludes to in the trailer, this season will showcase "one of the most diverse cities in the nation," (actually, the most diverse, according to WalletHub). In order for the chefs to express their unique culinary points of view, this season they are allowed to bring homemade ingredients to the "Top Chef" pantry and request specific items that they want the production team to purchase (via Bravo). This added element — a first for the show — results in dishes that "you likely haven't seen or heard of before," according to Top Chef Executive Producer Doneen Arquines (via Houstonia).
"I've been with Top Chef since Season One, and I don't think people outside of Houston, or Texas for that matter, know how diverse it really is here and what is all there at your fingertips," added Arquines. The challenges will showcase the Texan city's culinary variety, from authentic Nigerian food to cuisine prepared for astronauts at Space Center Houston. The diversity of the challenges combined with the talent of the 15 competing chefs (a few of which have Michelin stars) is sure to live up to the saying that "everything's bigger in Texas."