Brooke Williamson Tells Us All About Her New Show With Bobby Flay - Exclusive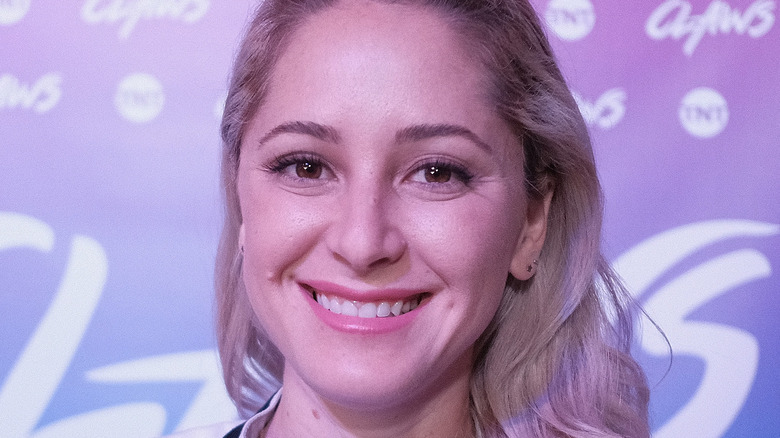 Jason Kempin/Getty Images
Brooke Williamson knows firsthand how to slay her cooking competition. She has not only won "Top Chef," but she's also beaten all-star chefs in "Tournament of Champions." While promoting the new Ziploc Endurables, the restauranteur admitted that cooking was something she always wanted to do since she was a child. "I've always thought of food, first and foremost, as my inspiration for my entire life," Williamson told Mashed in an exclusive interview. "Cooking, being a chef, is the only thing I ever wanted to do from the time I was 6 or 7 years old."
However, the California native revealed she never saw herself going down a television path, which is surprising because she's so talented at it. "I think a lot of people who find themselves career-wise in a kitchen are people who don't naturally gravitate toward being in front of a camera, or at least that's how it was when I started cooking," she explained. "It's a really fun creative outlet, but for me, food will always come first."
Thankfully for us and Bobby Flay, she's also extremely competitive and agreed to be on his new show "Bobby's Triple Threat."
The new series will feature a team of cooking titans competing against an incoming chef
The new series she'll be on with Bobby Flay is called "Bobby's Triple Threat" and will premiere on September 27. "Michael Voltaggio, Tiffany Derry, and I are Bobby's team of titans, that compete against other chefs coming in to try and take us all down," Brooke Williamson revealed. "I'm really excited about the show. I think it's going to be a really fun, beautifully food-driven, competitive show."
Williamson said cooking challenges are something that she just can't say no to because she loves them so much. "I'm a naturally competitive person," she explained. "I enjoy the thrill of putting yourself in that unpredictable place. I also feel like I'm pretty good at it."
The Food Network revealed the series will have three rounds, where elite chef contestants will compete against Williamson and the other titans to have their food judged in blind taste tests. If an incoming participant's dish is chosen over the group of titans, they will walk away with an impressive $25,000 in cash.
To learn more about Ziploc Endurables, you can visit Ziploc's website. The Food Network's "Bobby's Triple Threat" premieres on Tuesday, September 27.