David L. Lebovitz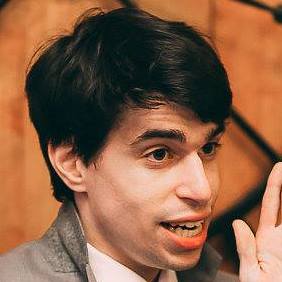 Expertise
TV, Movies, Talk Shows
David writes features, edits other people's features, and conducts interviews for Looper.

He's written about movies, TV, hockey, wrestling, and various forms of cultural detritus for over a decade. He's interviewed everyone from government officials to A-list stars to cinematographers.

He's also a talk show historian, a thing that sounds like a joke but is 100% true.
Experience
David L. Lebovitz (improbably pronounced Lee-Bo-Its) is a writer and video producer from New Jersey. He's been working for Looper since 2019, contributing as a features writer, an editor, and an interviewer. He's the man everyone wants on their trivia team and specializes in information so esoteric you've never heard it before and won't know what to do with it now. David also contributes to Pucks & Pitchforks and previously wrote for Rebeat Magazine and Deadshirt. Ask him about his CD collection.
Education
David graduated from Goucher College, the other college in Towson, Maryland. The one with all the weirdos.
Stories By David L. Lebovitz