What You Need To Know About ZOA Energy Drinks - Exclusive Interview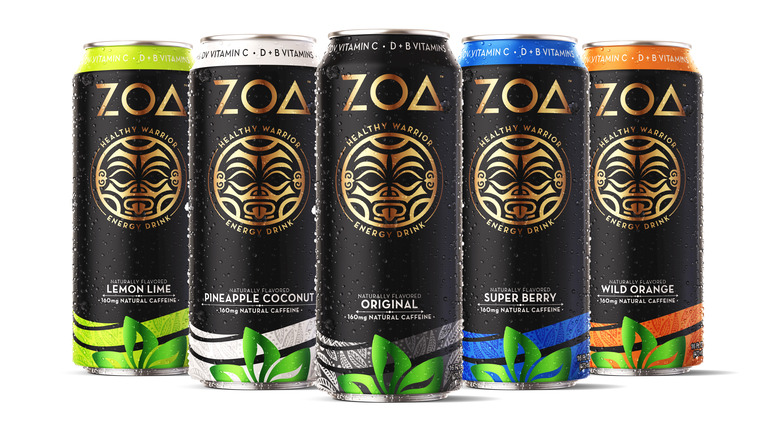 Konnect Agency
We may receive a commission on purchases made from links.
ZOA is one of the hottest energy drinks on the market right now. It also has a very compelling pitch: that it can give you a boost of energy now and help with recovery later. It currently comes in five flavors and markets itself as a healthier version of a drink not particularly known for health benefits. This pitch is clearly working — though it's a newcomer, market data shows growing sales and a wide range of distribution.
To understand ZOA and what makes it special, Mashed spoke with Dany Garcia, co-founder of ZOA Energy. Garcia is also the co-founder of Teremana Tequila, and production company Seven Bucks — all with her ex-husband and business partner, Dwayne "The Rock" Johnson. As chairwoman, founder and CEO of The Garcia Companies, she's also a strategic investor outside these fields with an expansive portfolio. Garcia told us how ZOA works, how it is indeed healthier than the average energy drink, the trick to picking successful projects, and all about her next business ventures.
What makes ZOA unique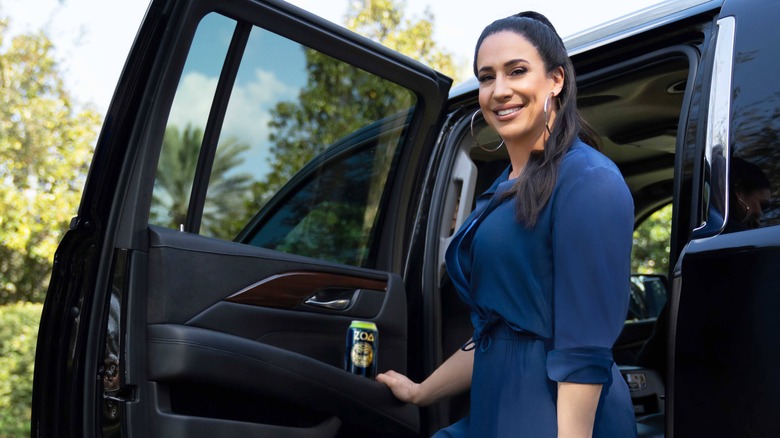 Hiram Garcia
What inspired you to get into the energy drink business in the first place?
For me and my fellow founding team, our relationship with fitness and health and wellness is a priority. Our routines are such an intimate, grounding and informative moment in each of our days and in reflecting on that time, we clearly recognized a distinct white space for a beverage or beverage category that supported this experience with the highest quality ingredients and level of efficacy.
The energy drink marketplace is pretty crowded. What makes ZOA stand out from the others?
Like all of our brands or ventures within the portfolio, ZOA has this beautiful duality. We, and by extension the product, really took into consideration what the consumer was looking for not only as a beverage, but as a true resource. It was crucial, for us, to develop a product and consequent experience that supported consumers through every step of their fitness process and day.
The idea of an energy drink that doubles as a recovery drink is compelling. How can it be used as both — and is it at the same time?
Because ZOA is a re-imagined healthy energy drink packed with natural caffeine and elements that help support immune function and elevate energy levels, it's able to simultaneously work alongside you on performance and execution, while also providing you with a wealth of ingredients to aid in recovery.
What are your favorite ZOA flavors?
Wild Orange is my favorite, but we do have some very special flavors that are soon to be released at the top of next year that will definitely make my top three.
Seven Bucks sets and other investments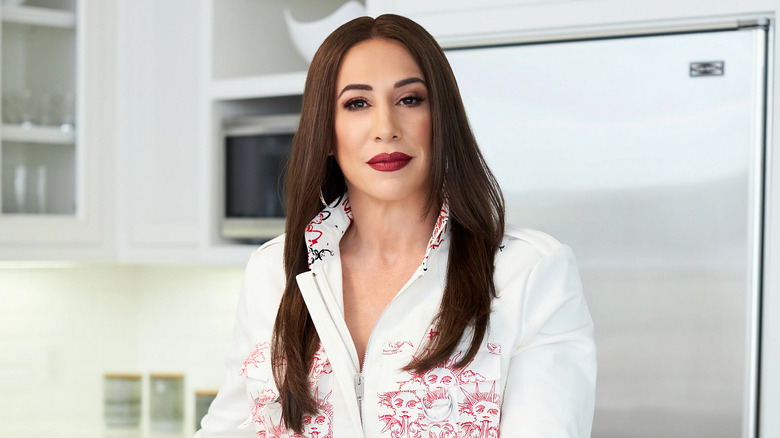 Erik Umphrey
Is ZOA, or Teremana for that matter, ever served on the set of a Seven Bucks production? If so, what do the cast and crew have to say?
Of course! Both products are so deeply rooted in the family and community experience and a set — the whole cast and crew -– is such a natural expression of that. We love to incorporate ZOA into those long days on set, and we love to do a Teremana toast as a celebration of the incredible work that each individual puts in to bring the project over the finish line.
Speaking of ZOA and Teremana, you also invest in other companies. How do you decide what to invest in?
I always seek out companies/products that advance the human experience in some way, making the lives of the consumer even better, and teams that could benefit from my expertise. When I'm approached to invest, the first question that I ask is how are you helping the people that you are serving? Are you putting the consumer first throughout every facet of your business? What is your vision, and how can I help you get there?
How Seven Bucks picks projects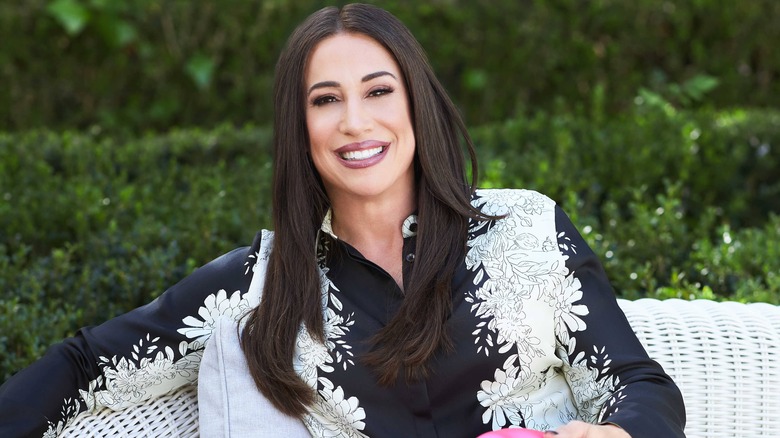 Erik Umphrey
Let's talk Seven Bucks for a minute. Every single movie you've worked on has been a financial success and are always a good time. It seems like you've got something figured out. What do you look for in a project?
I look for authenticity and stories that will connect with our global audience. If the characters and their motivations are rooted in authenticity and passion, our audience will relate to them and root for them as they encounter challenges in their paths. It's our adamantly audience-first ethos that separates us from the crowd.
What are the most challenging and rewarding parts of big budget movies?
One of our most challenging, but exceptionally rewarding parts of approaching [big budget] film projects for our slate, is maintaining our north star of authentic, human-centric storytelling, while also speaking to a diverse, global audience. It's a responsibility we do not take lightly and the way we strike that careful balance is keeping our global audience with us every step of the way. By having the consumer alongside us through the whole process — from ideation to execution — we are able to best cultivate the outcome and response.
Are there any particular franchises you'd like to work on with Seven Bucks, or any stars you'd like to work with?
I have to say working alongside our studio, producing and distribution partners is one of the greatest joys of the process – they push us 10x and we do just the same. We're fortunate to have numerous franchise opportunities with a number of our studio partners. From our Jungle Cruise adventures with Disney, to our immersion into the DC universe with our Warner Brother friends to our properties at Amazon, Netflix and Sony. As for additional actors, I very much enjoy all the incredible talent that cross our paths through our Seven Bucks properties and am passionate about insuring their careers are in a greater place through their experiences with us.
What's next for Dany Garcia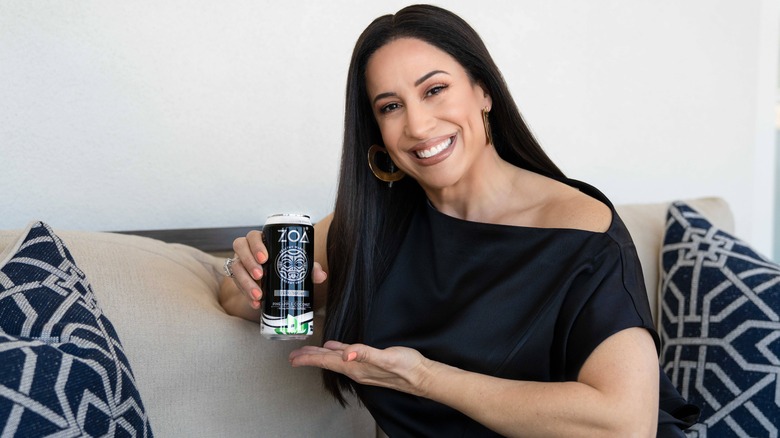 Hiram Garcia
What else do you have on the horizon — ZOA, Seven Bucks, anything — that you're particularly excited about?
Launching my fashion and lifestyle brand, GSTQ, has been one of my dearest [and oldest] expressions. It was a seed that was planted as a young teenager. GSTQ stands for "God Save The Queen," which became my personal mantra and mindset for greater things to come. It carried me forward as I dreamt of a bigger life, and was driven to make it happen. Eventually, the idea became, "Could GSTQ represent a brand?" And my fashion and lifestyle brand is distinctly a realization of that. 
I've had what I would call a passionate relationship with fashion with many ups and downs. As an athlete and simultaneous immersive chairperson across the portfolio, I've had shapes and body types that didn't exactly always fit to the fashion I wanted or needed to wear, and it became constricting and not supportive. I took my lived experience to create what I couldn't find, which is curated, timeless pieces that are polished to perform and support one's everyday movement, all while she runs her universe.
Find out more about ZOA Energy by visiting their website, or try it yourself by ordering through Amazon.