When Prepping Lasagna Noodles, Stay Away From The Colander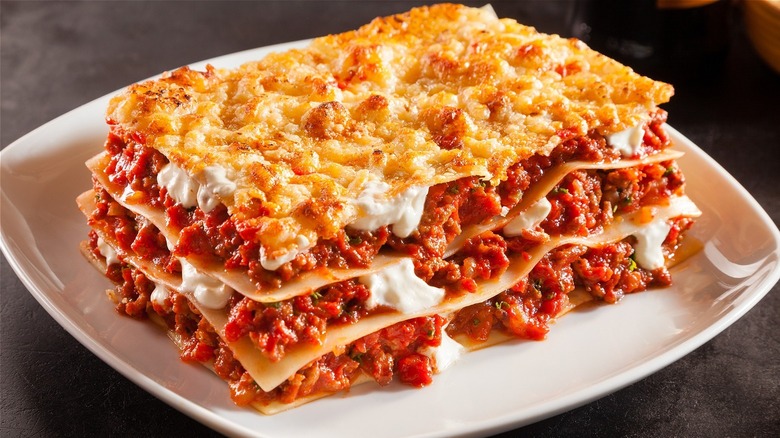 stockcreations/Shutterstock
If you're looking for a hearty meal that will keep you warm on a cold night, look no further than pasta. Baked pasta recipes are perfect for the winter, and adding an extra layer of cheese to your pasta is always a crowd-pleaser. Looking for new recipes to try out soon? This one-pot creamy French pasta bake is filled with caramelized onions, mushrooms, and gruyère. For those who prefer classic baked pastas, look no further than baked ziti or a pan of lasagna.
There are so many different ways to make lasagna, from making lasagna roll-ups to adding lots of veggies. But no matter what you add to your dish, it's important to get the lasagna noodles right. Despite being a very well-known recipe, there are common mistakes plenty of people make when cooking lasagna, and one problem is ending up with lasagna noodles that stick to each other. Clumpy noodles make it harder to assemble the lasagna, but thankfully, there's a fix for this. According to Bon Appétit, leaving lasagna noodles in a colander will result in a "clumpy mess." Instead, here's what you should do once you've drained your noodles.
Here's what best way to prep lasagna noodles after draining them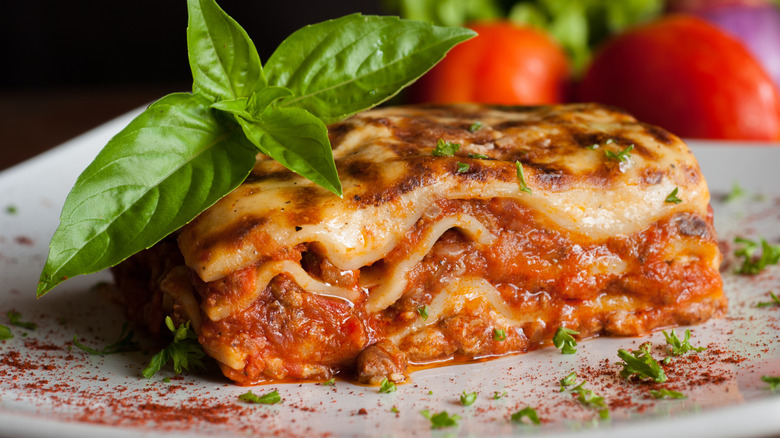 Soponbiz/Getty Images
Although there's an extra step to making sure your noodles aren't sticking to one another, Bon Appétit says it's well worth your time. Bon Appétit explains that you should lay the noodles flat on a baking sheet with oil or stack the noodles between sheets of parchment paper in order to prevent them from sticking in your colander while you prepare your sauce.
Don't want to deal with the hassle of cleaning more pans? Prepare your sauce before boiling the noodles. We've talked to Chef Lorenzo Boni about how to prevent your pasta from sticking together, and he recommended finishing your sauce early so the pasta doesn't stick in a colander. Still, knowing that oiled pans and parchment paper can keep lasagna noodles from sticking is a good tip in case your timing doesn't work out quite right.
Ready to take your lasagna to the next level? Here are a few chef-approved ways to elevate your lasagna, like using asiago or fontina cheese. Alternatively, you can try out Giada De Laurentiis' lasagna recipe with a twist that we added. De Laurentiis' lasagna includes a béchamel sauce, and we make the dish extra tasty with some added butter.