Stella Artois Wants You To Have Dinner With Matt Damon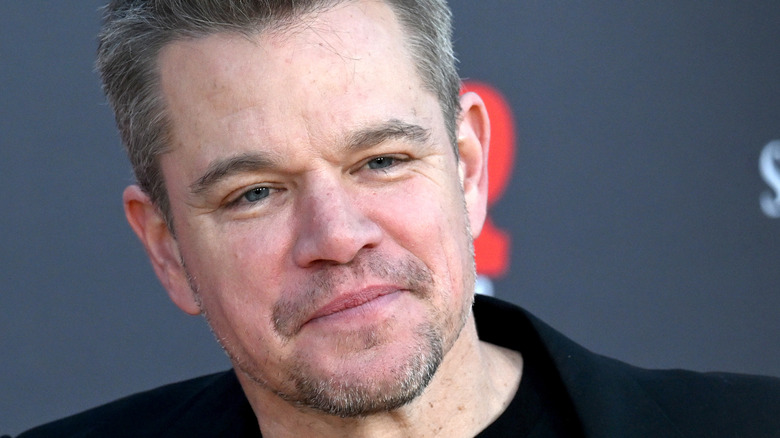 Albert L. Ortega/Getty Images
Matt Damon might be most famous as an actor (or for being Ben Affleck's best friend and fellow Dunkin' enthusiast), but he's also a philanthropist. Over the years, Damon has been involved in lots of charities, like Not On Our Watch, the ONE Campaign, and ONEXONE. Now Water.org, a charity he co-founded, has teamed up with beer brand Stella Artois, and a slew of lucky fans might even be able to meet Damon thanks to the partnership.
Stella Artois' "World's Most Fascinating Dinner" sweepstakes will give customers a chance to attend an extravagant dinner party in New York City on September 21. Along with Damon, celebrities in attendance will include "The Bear" star Jeremy Allen White, actor Zoe Saldaña, and actor/musician Ludacris, among others. There are 15 grand prize spots available to win, and winners will receive airfare for two to New York City and a hotel reservation, as well as attendance to the dinner party. No purchase is required to enter the sweepstakes, but those who do enter on the brand's website must be 21 years or older and have a valid mobile phone number.
What to expect from the dinner party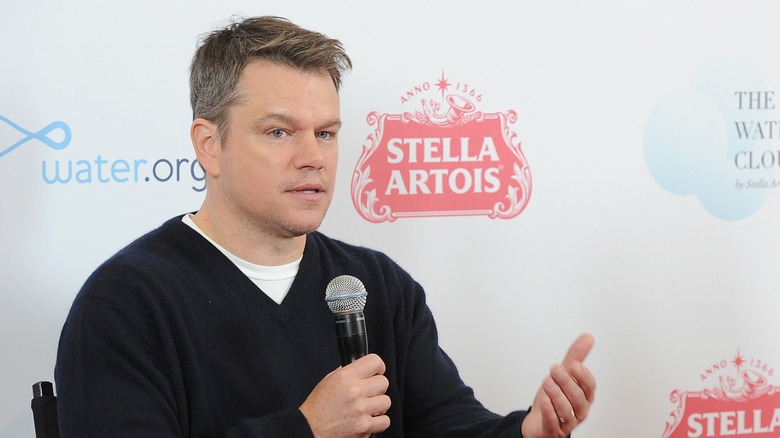 Craig Barritt/Getty Images
So, what is it exactly that makes Stella Artois beer's dinner party the "World's Most Fascinating Dinner?" The celebrities in attendance will certainly make things interesting, but according to Stella Artois, there will also be performances, interactive moments, and more. Food will also be served, with "multiple world-renowned chefs" presenting dishes based on iconic New York City eats. Every time someone visits the website to enter for a chance to win, they'll also have a chance to donate to Water.org.
The charity is focused on bringing clean, affordable drinking water to people around the world (the partnership with Stella Artois has apparently already raised enough money over the years to get safe water access to 4.5 million people). As co-founder Matt Damon said in an interview on CNBC, their approach "is really more about empowering people" rather than giving "handouts," through providing micro-loans and other forms of financial assistance to those in need of access to safe water. 
So far, Water.org has helped more than 43 million people in total. The hope is that the partnership with Stella Artois as part of the "Let's Do Dinner" campaign will bring more awareness to the organization's work.