The Bear's Jeremy Allen White Hilariously Explained Why Chefs Are Hot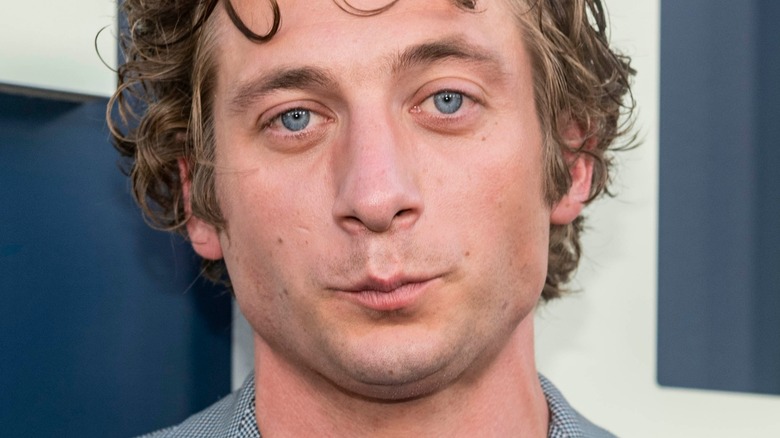 Eugene Powers/Shutterstock
"The Bear" is currently sitting pretty among the top watched TV shows, according to the most up-to-date IMDb charts — and for good reason. The show's protagonist, Carmen "Carmy" Berzatto, is played by Jeremy Allen White, who is also well known for his role as elder son Phillip "Lip" Gallagher on the dramedy series "Shameless" and military veteran Shrier on the thriller series "Homecoming." Carmy is a James Beard Award-winning chef who suddenly finds himself relocated to his hometown of Chicago to take over his family's River North Italian beef shop after his brother Mikey dies.
Upon its release in June 2022, the series has been praised by critics and viewers alike for its eerily accurate portrayal of the service industry. Eater's Amy McCarthy, for one, explains, "The air of this restaurant and its chef feel viscerally real, especially for anyone who's ever worked in a restaurant kitchen that's steeped in chaos." In addition to the mesmerizing food shots, colorful language, and scenes that cause some viewers' anxiety levels to climb, some folks find Carmy's character to be particularly charming — and are now realizing that chefs can bring more heat into a kitchen than from ovens and stovetops alone.
Jeremy Allen White believes people are attracted to his character's determination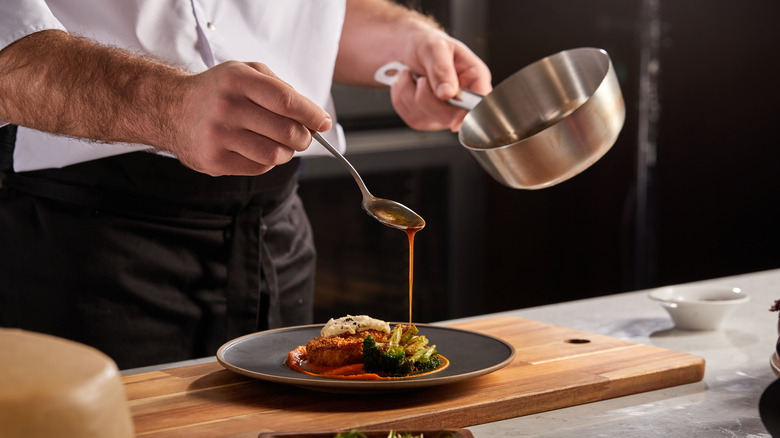 Roman Chazov/Shutterstock
Jeremy Allen White was a recent guest on NPR's "Wait Wait...Don't Tell Me!" program, during which he spoke with guest host and panelist Tom Papa about the new hit show, specifically the main character, who audiences are seemingly going gaga over. Papa asked, "And something that maybe a lot of people can't relate to, you and I can probably, women are going crazy for you. They are going nuts. How are you handling it?" White humbly responded, "I don't know. I feel like I've fooled everybody. I think people are attracted to Carmy. I find his determination attractive." He continued, "I find his skill, like how good he is at this thing, attractive. And I also, I'll say it, I think chefs are hot. They're taking care of you, right? They're really supporting you, I think. It makes sense." In other words, White believes fans' attraction to Carmy stems from his tenacity, dedication, and desire to keep his brother's legacy alive.
White also spoke with The Takeout to express his sheer awe of restaurant workers. "I was taken aback by just the commitment and sacrifice of personal time and life," he admitted.
Season 1 of "The Bear" is now streaming on FX and Hulu and, much to fans' delight, has officially been renewed for its sophomore season, Variety reports.