Here's How To Win Ciao House, According To Gabe Bertaccini - Exclusive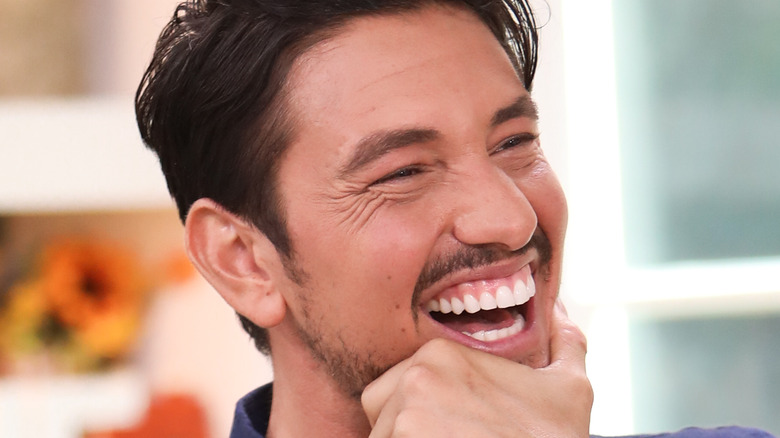 Paul Archuleta/Getty Images
The eight-episode 1st season of Food Network's new "Ciao House," a cooking competition that pits chefs against one another in a series of cooking challenges at a villa in Tuscany, is coming to a close soon. As anyone who's tuned in knows, this hasn't been an average competition from the network. Throughout the show's filming process, contestants live together at the villa, and the drama is enhanced even further by testy team activities and contestants being tasked with voting each other off the show.
Because of all these elements, winning "Ciao House" relies on a lot more than just the chefs' cooking chops, as show host and judge Gabriele Bertaccini explained to us in a recent Mashed exclusive interview.
"You're going to go back into the villa and sleep with these people. It's not that you're going to leave and be like, 'I'm never going to see you again.' You're going to go to bed with these people," he said. "How do the dynamics work? How are you going to compete? It's a very thin line between showing who you are and your skills as a chef and not being afraid to say, 'I'm capable of doing this and I'm going to show you how good I am,' but then being humble enough to pick up on these amazing experiences and field trips ... and work with your team and not overpower them."
The qualities of a winning chef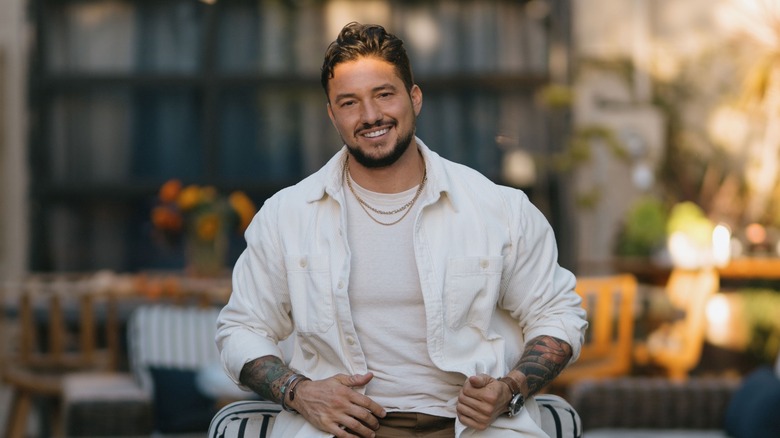 Trevor Paul
For the 10 competing chefs on "Ciao House," Bertaccini said, the competition is really "a gift," an educational experience that ties into the show's broader final prize of a VIP educational tour of Italy, learning from the country's masters. To win the competition, a chef must really take this education to heart.
Bertaccini explained, "You have to absorb — you have to understand — the nuances of Italian cuisine and Tuscan cuisine. You have to understand that these little lessons and field trips we're bringing you on are actually important. We're trying to send a message to you. For example, [one episode] was about truffles and wine, two of the most expensive and beautiful things that we make and grow in Italy. There are nuances to how you process these. There are always different tips and lessons. You have to absorb that. The winner of the show needs to understand ... how to cook or how to respect the truffle in a way that shows that they're understanding Italian and Tuscan cuisine."
As for which chef actually managed to do this the best, Bertaccini said that, in the end, both he and co-host and co-judge Alex Guarnaschelli were "totally surprised."
"We did not expect it at all. If we'd had money on it, we would've both lost it," he said.
New episodes of "Ciao House" air on Food Network on Sunday nights at 9 p.m. ET.