11 Condiments You Should Be Buying At Costco And 4 You Shouldn't
As much as we all love Costco, we have to admit, some items just aren't worth the membership. To be clear, in most cases, Costco blows other stores out of the water in terms of pricing. But there are also times when you assume you're getting a better deal but may actually be spending more than you bargained for without realizing it.
To help you avoid the downfalls of feeling taken advantage of when you think you're getting a discount, we're getting into the nitty gritty details concerning the Costco condiments you should buy and those you shouldn't. We've looked at everything from pricing to reviews to secure the best shopping deals so you can spend less time wasting money and more time stacking those hard-earned dollars.
So, grab a pen and paper to write out your shopping list, as we share the scoop on which condiments at Costco are worth your time and which deserve a pass.
Do: Organic Salsa
If you're looking to add a kick of spice to chips, chicken, soup, or rice, Kirkland's organic salsa is the perfect pick. This medium-heat condiment is a stellar choice that pairs economic value with tasty organic ingredients. Reviewers describe this chunky classic as not too watery and not too thick, with just the right amount of zippy flavor to make it a noble investment.
At Costco, you can seize two large 38-ounce canisters of this salsa for about $6, as of June 2023. Though this is comparable to the pricing you'd find on brand name salsas sold at other grocers, we consider Kirkland salsa's consistency and high caliber flavor a head above the rest. Ultimately, this organic salsa is a solid pick from Costco, with some customers going as far as to say that a membership at this popular bulk-buy chain is justified for this condiment alone. Not sure about you, but from the sounds of it, this organic grab will give rise to a mean salsa con queso – in that case, we're in!
Do: Hazelnut Spread
Nutella hazelnut spread was voted New York state's condiment supreme by Influensters, and it's easy to see why. Its substantially rich and unapologetically chocolate flavor tastes exquisite when slathered on pretzels, croissants, strawberries, and more. With a hazelnut backbone, this popular spread puts a unique, unmatched spin on traditional sweet chocolate flavors that most people really dig.
So, would we recommend purchasing this popular condiment at Costco? Heck, yeah, we would. Cop two 33.5-ounce jars of these bad boys for only $16.99 at your local Costco market, as of June 2023, which is a better deal than the $10 price tag we found for a single jar at Walmart. Not to mention, Nutella has an incredible shelf life and does not require refrigeration, making it a versatile option for multiple uses. All in all, Nutella proves a fabulous condiment to snag from Costco, especially if you use loads of it on a regular basis.
Do: Specialty Asian Sauce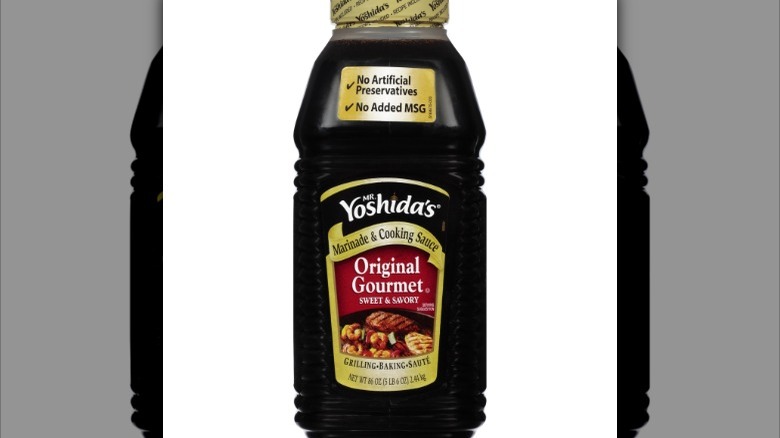 Mr. Yoshida's
If you love a good soy sauce, then you'll love Mr. Yoshida's Original Gourmet Sauce. It's described as an Asian-inspired cooking gravy suitable for a multitude of diverse dishes, including those containing chicken, beef, seafood, and more. It showcases scrumptious sweet and savory flavors without a hint of fat, MSG, or noxious artificial flavors.
So, why nab this condiment from Costco instead of its competitors? As per usual, it's much cheaper here than most other places and comes in a colossal-sized bottle perfect for unchecked obsessive use. Sauces like this are often best bought in bulk as they tend to be quickly consumed when used over entrees and meats. For this reason, we recommend you stock up at Costco as the low-cost ticket will save you the most cash; and, let's face it, who doesn't want that?
Aren't into Asian-flavored meats? Try ladling this sauce over grilled or roasted veggies instead. This gravy is unquestionably adaptable, and you'll love having a large bottle around for whenever your home-cooked food fare is in need of a flavor boost. 
Do: Ranch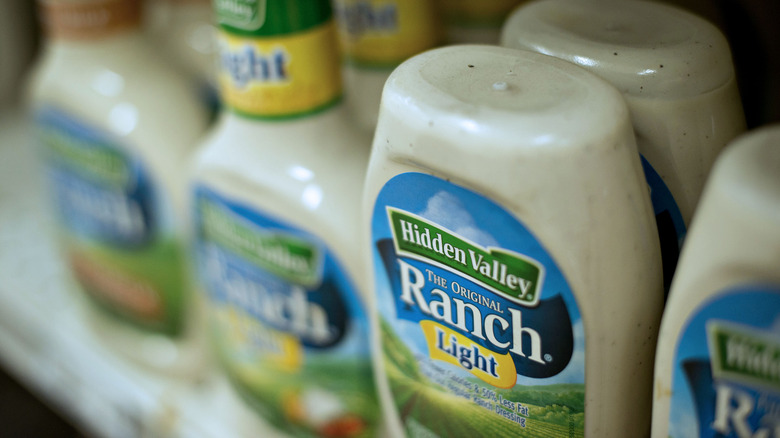 Bloomberg/Getty Images
Classic ranch is the perfect creamy addition to veggies, wings, salads, and other delicious foods. Most people will concur that having a bottle of ranch stashed somewhere in your kitchen is a must, and we couldn't agree more. Thankfully, Costco offers not one but two huge bottles of Hidden Valley Ranch for its eager members to enjoy. But is buying this super condiment from Costco of any actual value?
We think so. Though the price per ounce at Costco isn't much different from other store prices we've investigated, it does come out marginally cheaper in most cases. However, the reason we think you should get your bottles of ranch from Costco doesn't pertain as much to price difference as it does to size difference. If ranch is as popular in your household as it is in ours, having a vat of it for daily use is likely to suit your fancy. Hence, grabbing two 40-ounce containers of ranch dressing ensures you'll always have plenty to top your favorite foods.
Do: Almond Butter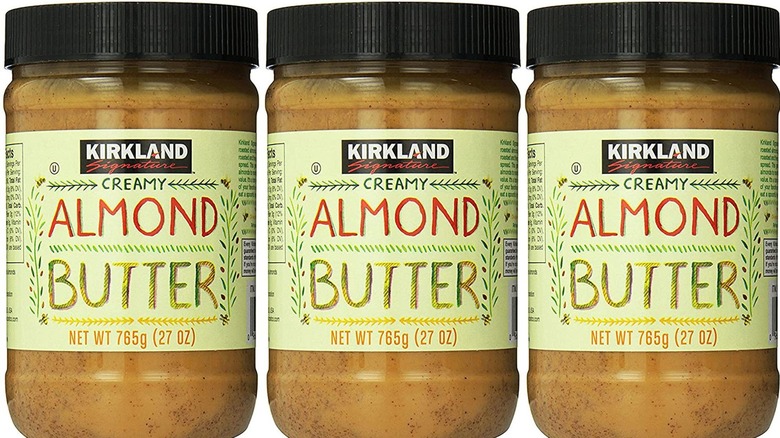 Costco
Almond butter is healthy and satiating, and as usual, Costco doesn't disappoint when it comes to distributing essential eats at a great value. Kirkland Signature creamy almond butter may not seem like much at first glance, but the simplicity of this luscious and creamy condiment keeps us returning for more.
One aspect we adore about Kirkland's Signature almond butter is that it comes crafted with only one ingredient: roasted almonds. As almond butter connoisseurs can attest, this is the purest type of almond butter you can get your hands on. Unfortunately, these uncomplicated ingredients typically come with a hefty price tag, so we were overjoyed to catch a glimpse of this gem for a reasonable price.
The moral of the story? Grab Kirkland Signature almond butter when you're looking for a nutty fix. We love this inexpensive rendition of wholesome goodness, and we're confident you will, too.
Do: Honey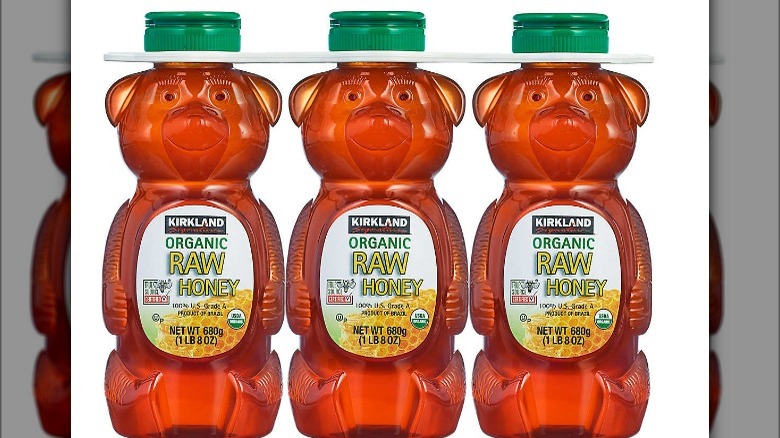 Costco
In need of honey? If you're a Costco member, you're in luck. The bulk boy store has honey in abundance, and it isn't the run-of-the-mill varieties you'd ordinarily come across, either. Choose from a medley of brands at Costco that are sure to be the bee's knees when you're in need of something sweet and satisfying.
We found at least three types of honey available at Costco, though you may find more or less, depending on your location's availability. First up is Kirkland Signature organic honey, which is 100% Grade A Brazilian honey and sold at a cheaper price than the non-organic generic brands sold at Walmart. The second is a honey labeled Sue Bee Infusions hot honey, notable for its spicy-sweet taste perfect for chicken, burgers, wings, and ribs.
Lastly, we've run across the pricey yet ever-so sought-after manuka honey touted for its antibacterial and healing properties (via WebMD). While the one Costco sells won't do you any favors in the finance department, take note that it's available for shipment or pick up (depending on location) if you need a health boost. 
Do: Hot Sauce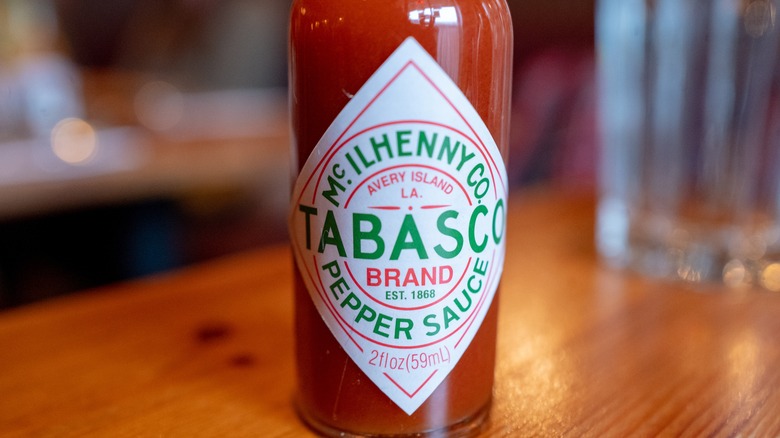 Smith Collection/gado/Getty Images
Everything tastes better with a dash of liquid fire, right? Right! A well-made hot sauce is nothing to scoff at, and when it comes to livening up a meal, what better than Tabasco to bring the heat you crave when your tastebuds come calling?
Costco offers 12-ounce bottles of Tabasco sauce to its members, something certainly worth considering if you haven't bought a membership yet. Not only is the size distinctive, but the price at Costco is once again on point. You can expect to snag a bottle of Tabasco for only 54 cents per ounce, as of June 2023, with competitors running in the 70-cent range. With savings this big, you'll probably want to grab two or three of these, but hey, that'll depend on how much heat your kisser can handle.
Want to take advantage of this deal but aren't a fan of Tabasco's spicy flavor? No worries. You can always tone down a hot sauce by blending it with other condiments. Try combining hot sauce with a bit of honey or shaking a few splashes into your mayo. Serve up your new saucy creation with casual food fare, and you've got a flavorful, mildly spicy new condiment for your friends and family to enjoy.
Do: Mustard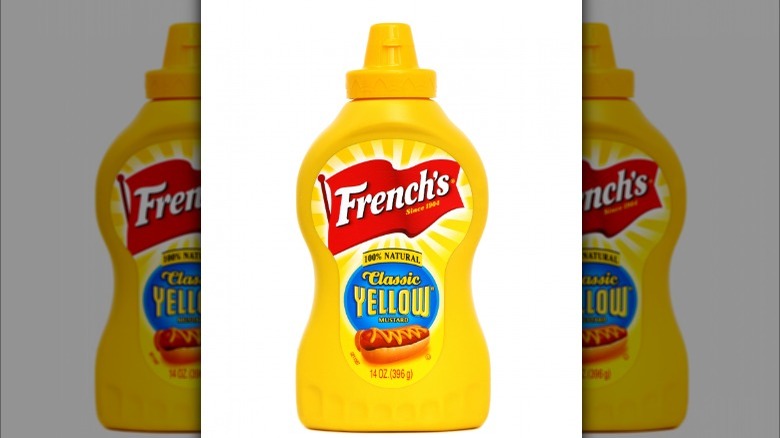 Noderog/Getty Images
There's something about a zig-zag of mustard across a hot dog that just screams comfort. Its bright yellow hue paired with a bold tangy flavor makes it the perfect addition to a multitude of American food classics we all know and love.
Thankfully, Costco steps up to the plate when it comes to this simplistic but necessary condiment, offering one of the most established mustard brands available on the American market. French's mustard can be found in two large 30-ounce canisters for all your finger-lickin' hot dog and hamburger needs. Unlike other condiments on our list, you can expect these two large bottles of goodness to cost you less per ounce than what you'd pay for a small single bottle at Walmart. What could be better?
In case you're wondering, there's no need to transfer your bulk-buy mustard to another bottle. While some mass-quantity condiments lack the convenience of squirt tops, French's grants consumers the same nozzle even on its larger bottles. Sweet.
Do: Worcestershire Sauce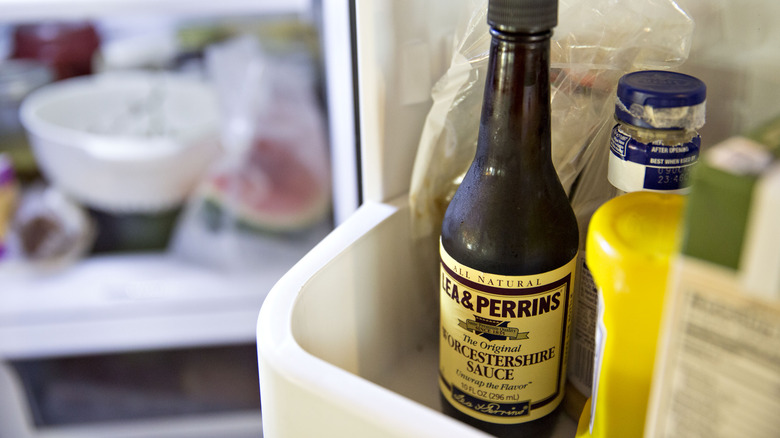 Bloomberg/Getty Images
Worcestershire sauce is quite possibly the most difficult condiment to pronounce (besides sriracha, of course), but if you've never had the pleasure of sampling it, you don't know what you're missing. Named after the town in England from which it originated, this common condiment is primarily used on steak and in sauces to impart a rich umami flavor.
When comparing Costco and Walmart prices for this wonderfully savory sauce, we found Costco to be the clear winner. The original Lea & Perrins brand comes in a two-bottle-pack for $17.88 at Walmart, while Costco offers the same duo at about $9.99, as of June 2023. Talk about a major difference! If you haven't tasted Worcestershire sauce yet, just do it. Pick up two 20-ounce bottles at Costco and experience the magic it bestows upon meats, sauces, and gravies. You'll soon wonder how you ever got by without it.
Do: Organic Maple Syrup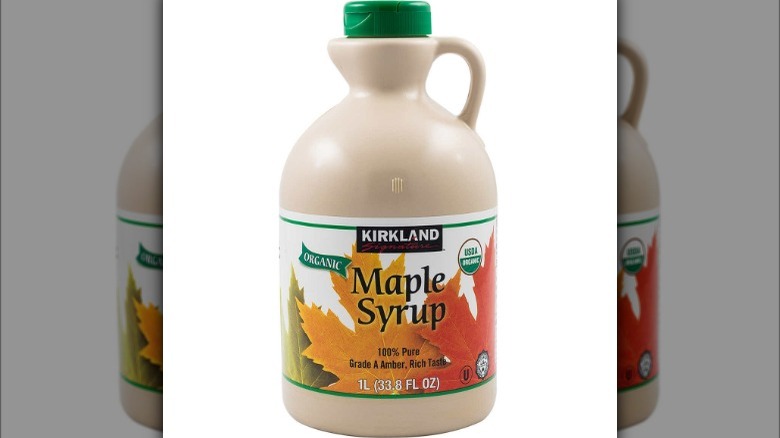 Costco
Everyone knows pancakes just aren't complete without a heaping dose of syrup. And not just any syrup, mind you. Pure organic maple syrup sends already delectable flapjacks up and over the edge. Fortunately, Costco offers its own version of organic maple syrup that we can't get enough of. The velvety, robust, true maple flavor is all that and more, and it makes the perfect garnish for hot buttered pancakes cooked fresh on a Saturday morning.
Considering that this maple syrup is pure and organic, you may suspect the ticket price to be on the higher end. Actually, when compared to similar organic varieties at Walmart, you can expect to pay a fraction of the price at good 'ole Costco. We confidently recommend you get in on the action the next time you're in the store. It's deals like this that make the Costco membership worth it.
Do: Sriracha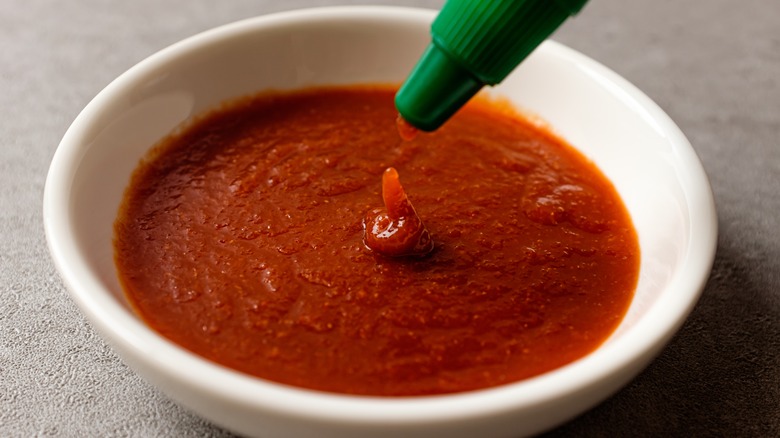 Sung Min/Shutterstock
Ah, sriracha. It's a lot like hot sauce but with a hint of Asian flare, making it a decidedly unique and adventurous condiment that will amp up virtually anything it graces. In recent years, sriracha has gained popularity as a spicy and eclectic condiment that goes great wherever you'd normally splash hot sauce. It has an attitude of its own that really sets things off when you're in the mood for something creative.
At Costco, expect some locations to carry Trufflin black truffle sriracha hot sauce, a fancier brand of sriracha with no added sugar. This sriracha is chock full of spices, chili peppers, and a lovely black truffle essence. It's also touted as gluten-free, keto-friendly, and low in acid.
Note that buying this specific brand at Costco versus Walmart will run you a lot cheaper, although this sriracha tends to be a bit steep price-wise, in general. Still, if you're looking for something deliciously high-end to treat yourself to, Trufflin sriracha sold at Costco might just do the trick.
Don't: Organic Peanut Butter
Kirkland is once again offering up the goods in the organic condiment department, but this time, we aren't necessarily recommending you make a trip out to buy it. Peanut butter fans will undoubtedly dash to Costco to snatch up barrels of the stuff, and indeed, Costco has you covered if you're looking to buy peanut butter in vats. After all, Kirkland organic peanut butter is a decent buy, especially if the "organic" label means a lot to you. Having said that, you should know there are other picks out there that are just as good, if not better.
Though Kirkland organic peanut butter doesn't taste bad, it doesn't seem to warrant its higher price point. Ticketed at $12.99 for two 28-ounce jars, as of June 2023, we think you could clutch a name-brand peanut butter from another market for a similar price and be happier. Don't get us wrong, Kirkland peanut butter does the trick, especially if you eat lots of the nutty spread throughout your week. Nevertheless, some customers complain that it tastes dry and lackluster at times, which may not be everyone's cup of tea.
Don't: BBQ Sauce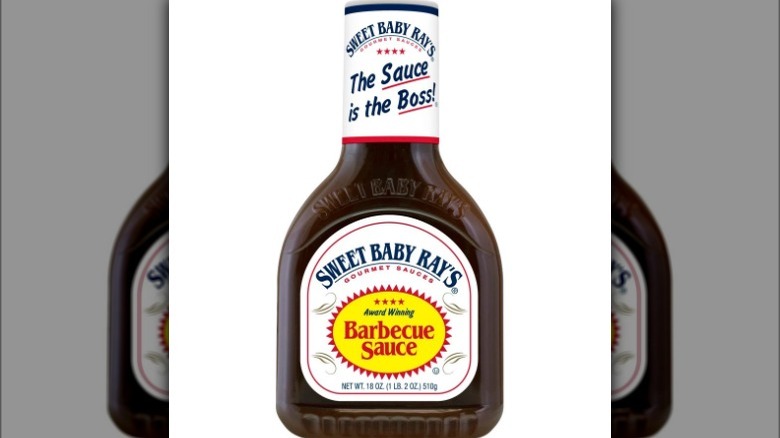 Sweet Baby Ray's
We love lip-smackin' barbecue and know that finding the right sauce is paramount to achieving the perfect flavor. Although Costco offers a couple of barbecue sauce brands that are indeed delicious, the price points have us feeling a bit "meh" when it comes to recommending them as an exclusive Costco buy.
This popular warehouse bestows its dedicated patrons with a couple of prominent barbecue sauce options from brands like Kinder and Sweet Baby Ray's. Sweet Baby Ray's is an award-winning barbecue sauce noted for its sweet and reliably delicious taste. The dilemma? While it's certainly great to grab when you see it, it may not behoove you to buy it specifically from Costco. Yes, you'll get two large bottles of sauce out of it, but the pricing is comparable to Walmart, so we're wondering if it actually warrants a Costco-specific purchase.
The same applies to Kinder's organic BBQ variety pack you may see lining your local Costco store shelves. While enticing, you can expect to spend more money for the organic label than you would for an original bottle of the same stuff at another grocer. Is it worth it? Maybe, especially if you like to sample an assortment of flavors at once. Still, we'd suggest the average at-home grill chef skip these Costco buys and look to snag their barbecue sauce elsewhere. It'll likely crop up cheaper and taste just as good.
Don't: Spaghetti Sauce
Prego Traditional spaghetti sauce is a hallmark condiment that has seemingly stood the test of time. And while this sauce may seem like an unstylish ode to the 1990s, die-hard fans still love its classically delicious old-school flavor.
So, why did this savory spaghetti sauce make our Costco condiment naughty list this time around? The reasoning is fundamentally based on its cost. Though the price difference is admittedly unlikely to ruffle your feathers, we still want to warn you that, as of June 2023, you may find your beloved Prego jar a bit cheaper at Walmart than at Costco. The discrepancy is barely a cent per ounce at the moment, but if you were planning to score a major deal on this popular spaghetti enhancer as a Costco member, you may need to adjust your expectations.
With that said, because the price difference is so minimal, we think you could totally pick up this nostalgic grab if you happen to be at Costco anyway. Just don't make a special trip to cop it; in our opinion, it simply isn't worth it.
Don't: Mayonnaise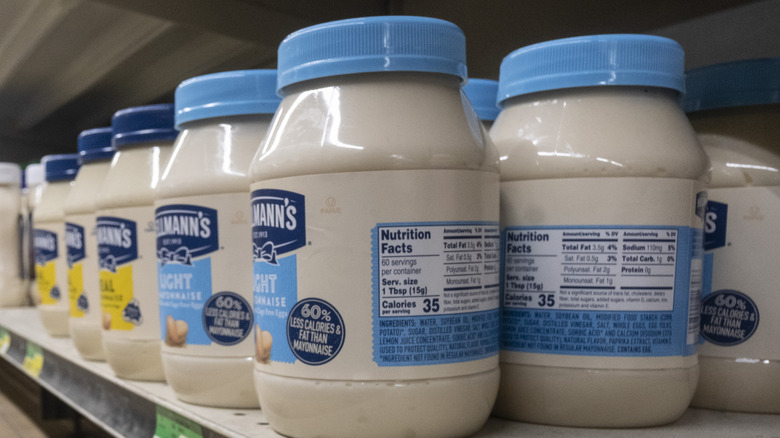 Bloomberg/Getty Images
Good mayo is so much more than white gloop, isn't it? The zingy, tangy, and creamy flavor lends itself well to sandwiches, salads, and other items. At the start, we were tickled to see a 64-ounce bottle of the good stuff (Hellman's, of course) prettily perched atop Costco's well-stocked shelves. However, after doing a bit of research, we discovered this ever-popular condiment might not be all it's cracked up to be; at least not when you consider buying it directly from Costco.
Believe it or not, mayonnaise is often sold relatively cheaper at other retailers. In fact, the markup can be as much as several cents per ounce when purchased at Costco versus Walmart. Because of this, we can't fully advocate for satisfying your Hellman's fix from this otherwise cheapo bulk buy market. Although irritating to have to buy miniature bottles of something you likely use gobs of, in this case, it'll actually be the cheapest option, despite the fact that items sold in larger canisters tend to run cheaper on the whole. Bummer.